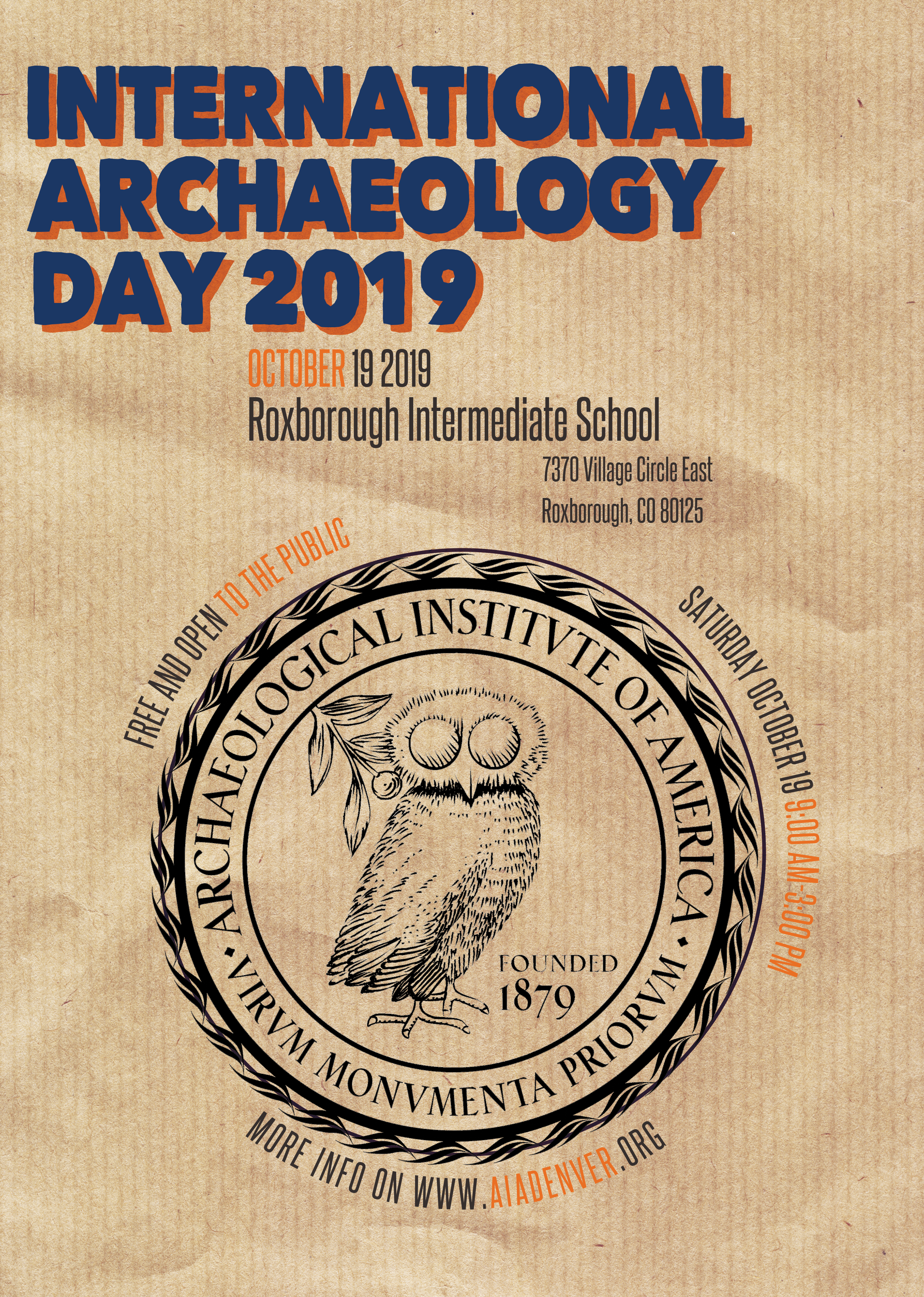 International Archaeology Day (IAD) is a celebration of archaeology and its contributions to society. Every October the Archaeological Institute of America and archaeological organizations around the world present archaeological programs and activities for people of all ages and interests. Whether it is a family-friendly archaeology fair, a guided tour of a local archaeological site, a simulated dig, or a presentation from a visiting archaeologist, the interactive, hands-on IAD programs provide a chance to uncover the past and experience the thrill of discovery.
Join us in celebrating International Archaeology Day by attending a free expo to learn, explore, and experience archaeology first hand from 9 a.m.- 3 p.m. Meet professional and avocational archaeologists from around the state bring to life the cultures of the past. Start at the Expo at Roxborough Intermediate School to pick up an event schedule which includes information and directions to the off-site activities. A Hot dog, chips, and a drink will be available to purchase for $5 (cash only) from 11am-2pm. All proceeds go to the Friends of Roxborough and fund educational programs such as this one.
When placing events on your calendar using these buttons, please check that time zone displays correctly.