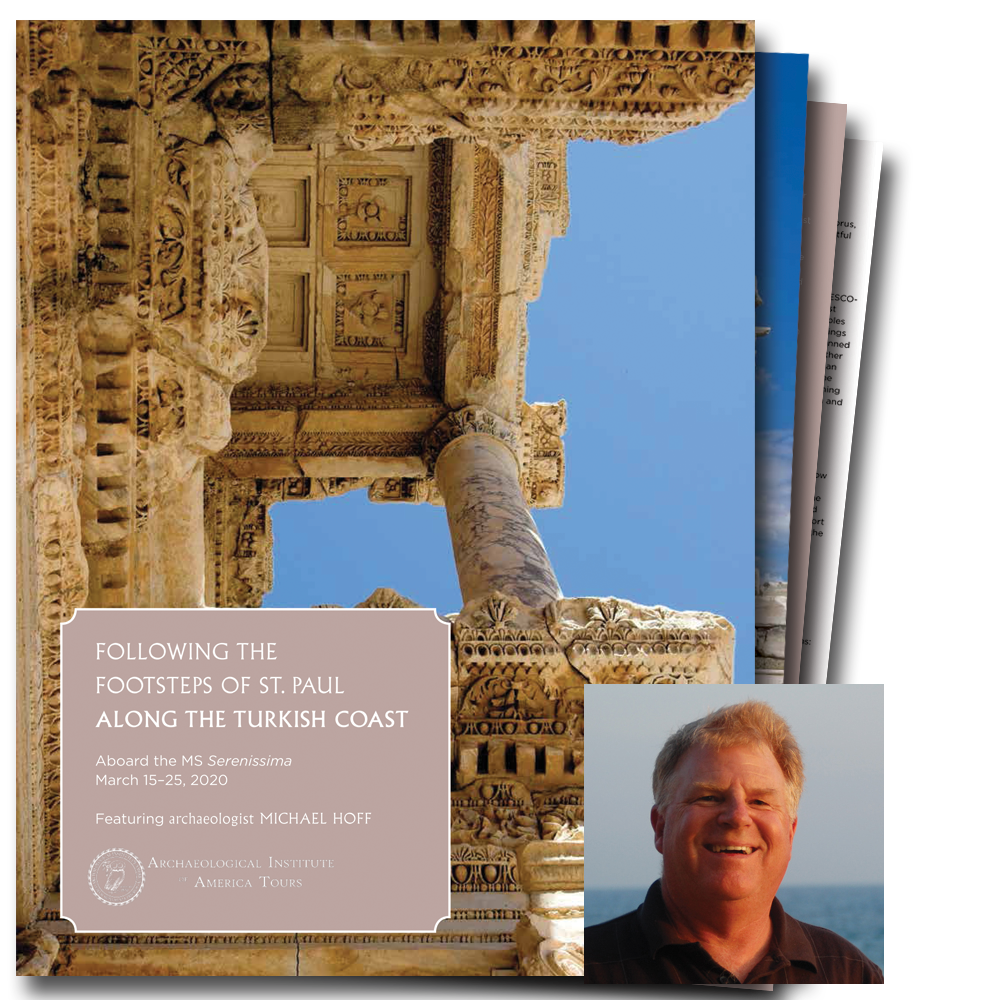 AIA Tours: Join Archaeological Institute of America lecturer and congenial host Michael Hoff, a classical archaeologist who specializes in the Roman period in Greece and Asia Minor (modern-day Turkey), for this cruise following St. Paul's route from Cyprus along the coast of Turkey to Istanbul. See and learn about fascinating Greek, Roman, and Byzantine sites and civilizations.
Highlights are many and include:
• The Neolithic settlement of Choirokoitia on Cyprus, inhabited from at least the 9th millennium B.C.;
• The 2nd-century Roman theater at Aspendos, considered perhaps the best-preserved theater in the Mediterranean;
• The Greek island of Patmos, where St. John wrote the Book of Revelation;
• A full day exploring the evocative Lycian Peninsula sites of Xanthos, Letoon, and Patara;
• The ruins of Ephesus, where St. Paul spent three years when it was second only to Rome in size and importance;
• The ancient Greek site of Pergamon, one of Turkey's finest archaeological destinations;
• Troy, of Iliad fame, with at least nine ancient cities built one on top of another.
Your journey begins with one hotel night in Cyprus to recover from overnight flights and ensure all arrive in time to embark the newly refurbished, 53-cabin MS Serenissima. Cruise for the next eight nights along the coast of Turkey, and at every port of call enjoy excursion options that cater to various interests and physical abilities. Disembark in Istanbul, the gem of the Byzantine and Ottoman world, and either return to the U.S. or participate in a two-night extension in this incredible city that bridges the Eastern and Western worlds and was an imperial capital for nearly 1,600 years! You will also have the option of a three-night, pre-trip extension in Cyprus, including time in Limassol and Paphos.
When placing events on your calendar using these buttons, please check that time zone displays correctly.