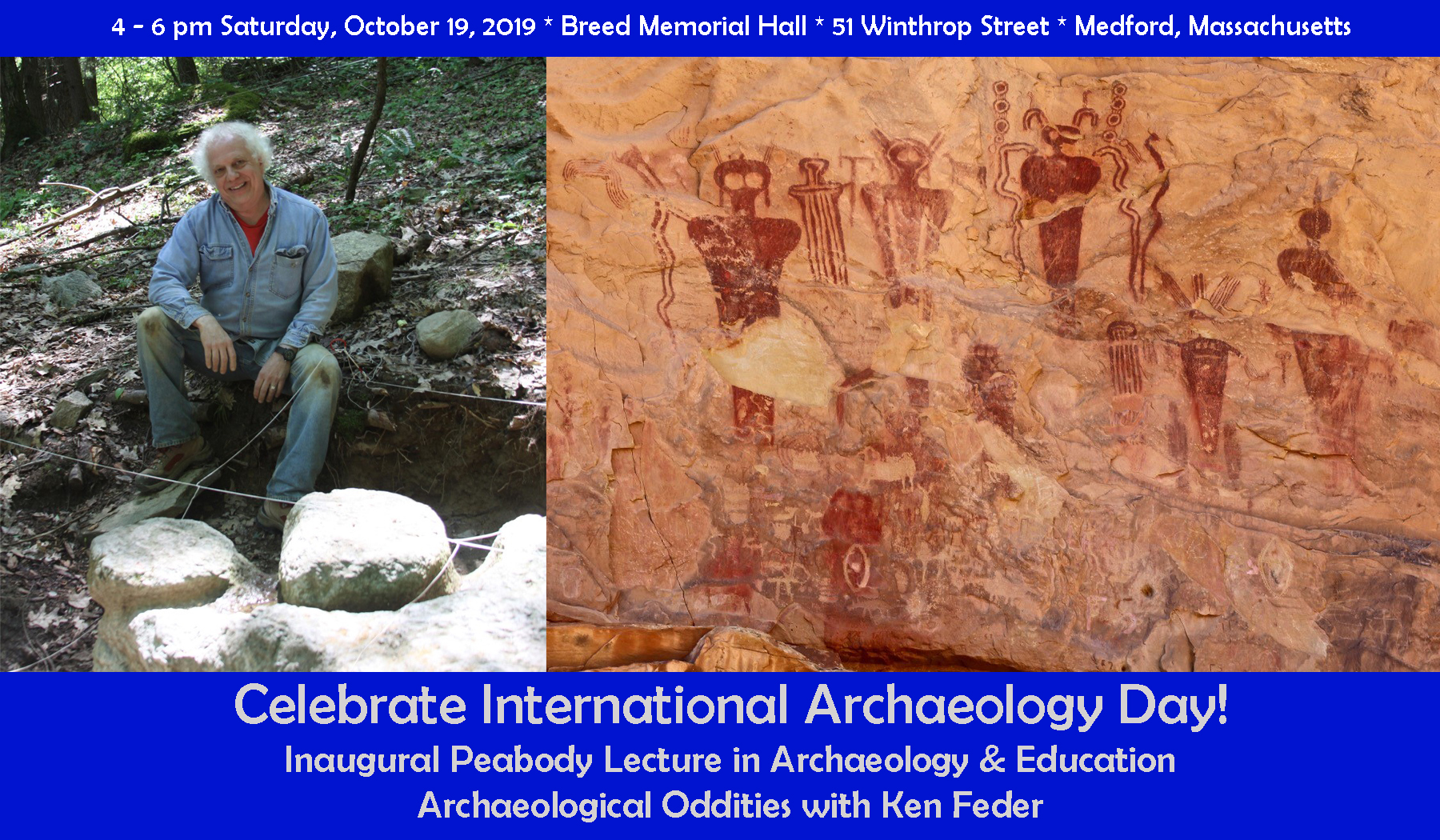 The inaugural Peabody Lecture in Archaeology and Education
Join Central Connecticut State University Professor of Anthropology Ken Feder for an entertaining and eye opening tour of sites that have inspired some of the strangest, and most dangerous, ideas about North American archaeology. From aliens, dragons, giants, and trans-Atlantic visitors, Feder explains why these amusing and seemingly harmless ideas about the American past undermine the real story of Native Americans.
Free and Open to the Public * Refreshments * Book Signing
Feder is the author of Frauds, Myths, and Mysteries: Science and Pseudoscience in Archaeology (Oxford University Press, 2017, 9th edition); The Past in Perspective: An Introduction to Human Prehistory (Oxford University Press, 2017, 7th edition); Ancient America: Fifty Archaeological Sites to See for Yourself (Rowman & Littlefield, 2017); and Archaeological Oddities: A Field Guide to Forty Claims of Lost Civilizations, Ancient Visitors, and Other Strange Sites in North America (Rowman & Littlefield, 2019).
When placing events on your calendar using these buttons, please check that time zone displays correctly.