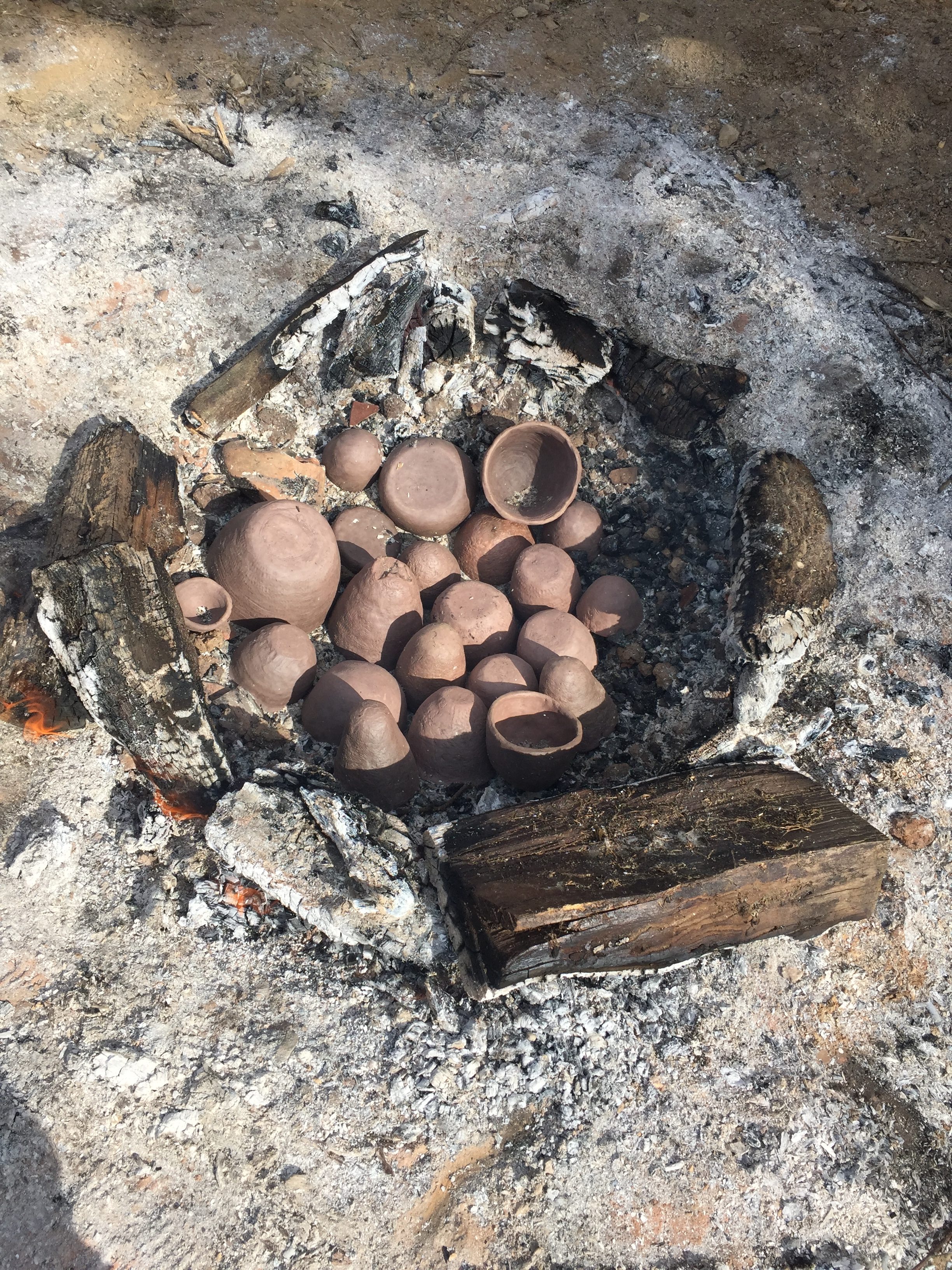 What is archaeology and why are we talking about it at a living history museum? Archaeology is the study of patterns of material culture, the tangible things that people made and used. Things that are still around, just in the ground beneath us. Archaeology gives us a snapshot of the past. Objects enter the ground, a house decays leaving only the foundation. We only get to see the remnants, not the activity. History, on the other hand, is the study of human behavior in the past, based on the records people themselves have left behind. You can see where one might help out the other. Both involve asking questions, forming hypotheses, and doing research.
We look at all of these clues, carefully piece the fragments of a moment in time together, and create a picture of what life was like, for example, on the frontier.
So, what does Archaeology Day at the Frontier Culture Museum mean? It means walking around our Old World loop, the farms from places people left behind to come to the New World, and learning about different types of artifacts, like glass, metal, and ceramics, and also a little bit about experimental archaeology. It also means heading over to the New World section and watching Eastern Woodlands Indian pottery being fired, being able to try your hand at properly social distanced excavation in our dig boxes, and learning a bit about what happens after the artifacts are excavated. So we hope to see you here at the museum, as we celebrate International Archaeology Day!
When placing events on your calendar using these buttons, please check that time zone displays correctly.