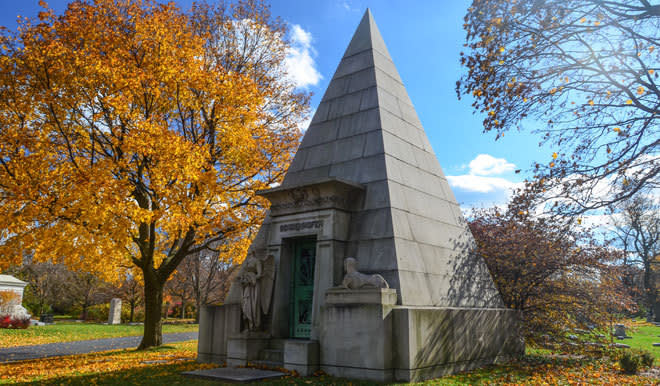 International Archaeology Day is an initiative organized by the Archaeological Institute of America to celebrate archaeology and its contributions to society. The AIA-Chicago Society is excited to participate this year by offering a special tour of an important Chicago landmark.
Tour of Graceland Cemetery
lead by Foy Scalf and Tasha Vorderstrasse
of the Oriental Institute of the University of Chicago
When placing events on your calendar using these buttons, please check that time zone displays correctly.