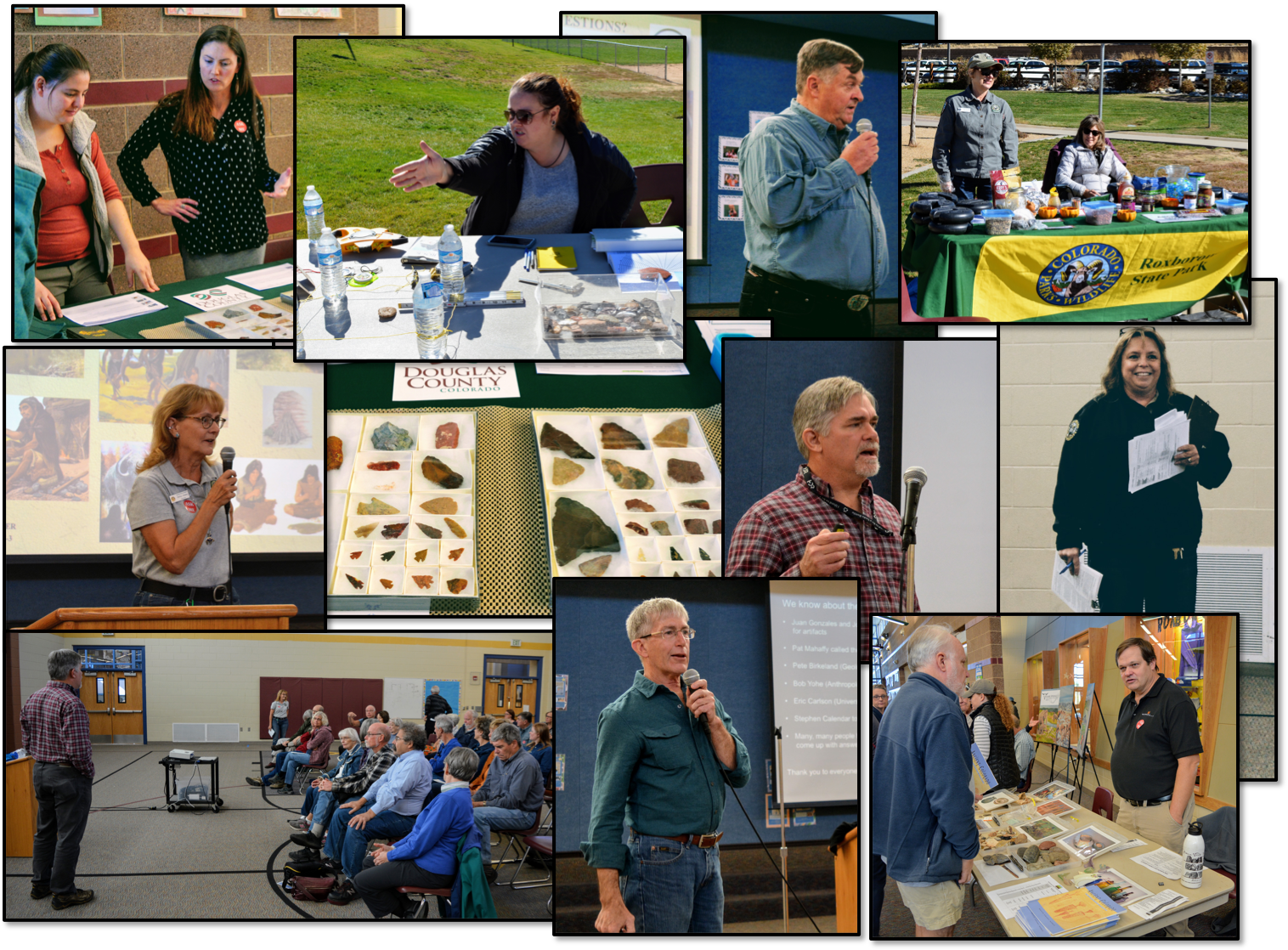 Fun for all ages! Professional lectures, informational booths, demonstrations, kids area, Archaic snack stand, and local archaeology and historical archaeology site visits. The expo will be held at Roxborough Intermediate School. Nearby visits to Roxborough State Park, Lamb Spring Archaeological Preserve, and local historic sites will feature tours and hands-on activities. Lectures by Jack Warner, Kevin Gilmore, Jon Hedlund, and Ameila Dahl will focus on archaeology along the hogbacks from Boulder to the Palmer Divide. For more information, go to www.historycolorado.org Participating agencies include:
American Institute of Archaeology
Castle Rock History Museum
Cherokee Ranch
Colorado Archaeological Society
Colorado Parks and Wildlife
Dinosaur Ridge
Douglas County
ERO
History Colorado
Jefferson County
Ken-Caryl Historical Society
Lamb Spring Archaeological Preserve
Metcalf Archaeology
Office of the State Archaeologist of Colorado
Roxborough Historical Society
Roxborough State Park
When placing events on your calendar using these buttons, please check that time zone displays correctly.