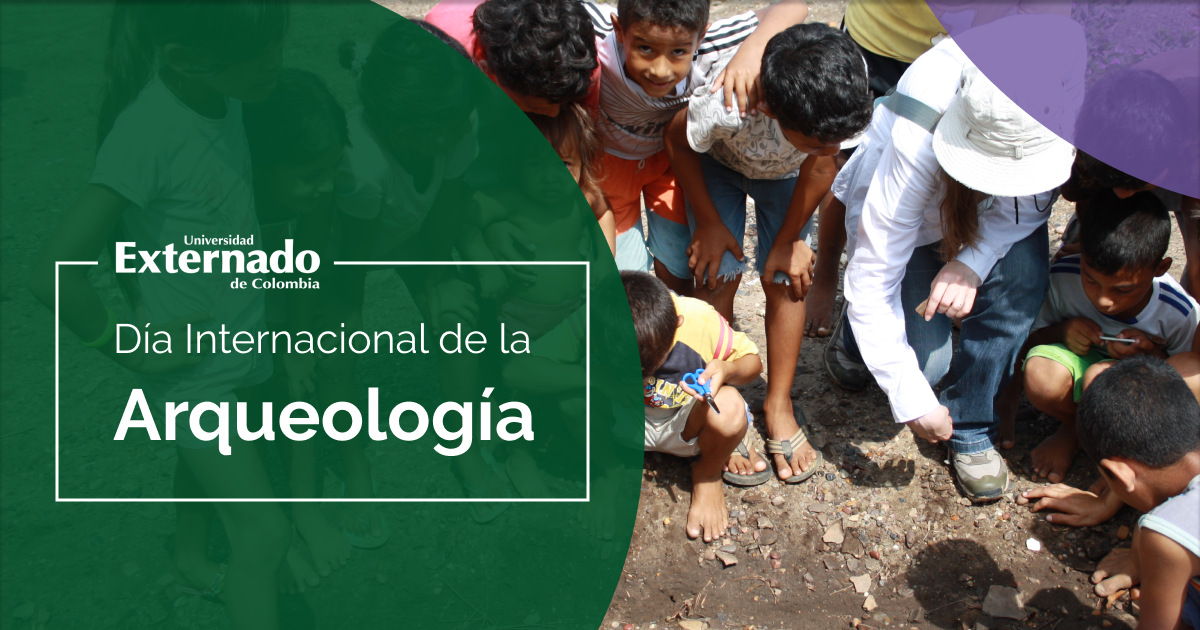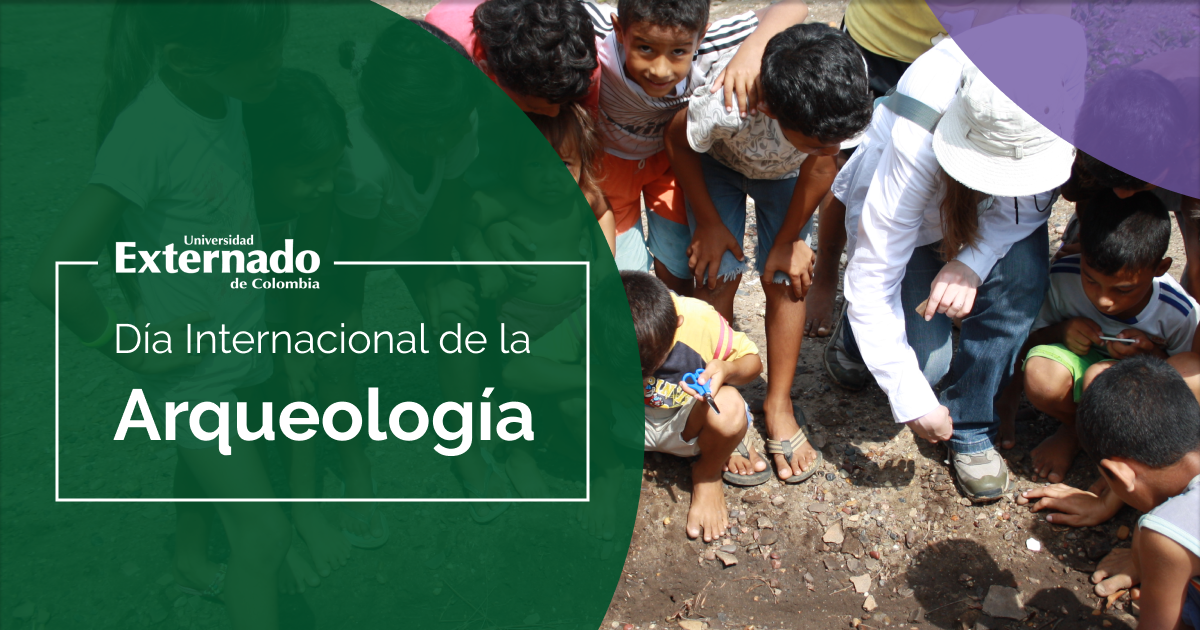 Within the framework of the world-wide commemoration of International Archaeology Day held by the Archaeological Institute of America on the third Saturday of October every year, the Archaeology program at Universidad Externado de Colombia has carried out divulgation activities during the last five years, aiming to raise awareness of the importance of archaeological heritage for contemporary societies and its conservation for the future, as well as making archaeological endevors visible in the present. At the core of our celebration between the 22nd and 26th of October, we have prepared a set of talks on the importance of archaeology today within a variety of scenarios including Cultural Heritage Management, Outreach, and Forensic Archaeology. To close Externadista Archaeology Week, "Archaeologist for a day" will take place on October 26th, an activity addressed to all people interested in experiencing the thrill of archaeological work for themselves through a series of scheduled activities related to our discipline's practice. All activities are open to the public and are free.
Program
Tuesday 22nd October (4 to 5 p.m.) Talks: Who needs archaeologists? Public and community archaeology. Prof. Juliana Campuzano, Universidad Externado de Colombia – ICANH
Wednesday 23rd October (5 to 6:30 p.m.) Book Launching: Historias de Mar y Río (Stories of Sea and River). Anny López, Manuel Lozano and Diana Sarasti. ICANH 2019. Room 2 Externado Library (calle 12 n. 1-17 este, block E, first floor).
Thursday 24th October (4 to 5 p.m.) Talks: Who needs archaeologists? Forensic archaeology and the search of dissappeared persons. Derek Congram, Red Cross International Committee – Colombia
Friday 25th October (3 to 5 p.m.) Conferences: Recent research in Archaeology program. Jesús Aldana Mendoza – Graduating student Archaeology 2019; Laura Victoria Báez – Graduating student Archaeology 2019; Ximena García Bernal – Graduating student Archaeology 2019
Saturday 26th October (9 a.m. to 1 p.m.) Feel the thrill of being Archaeologists for a day! Archaeology Fair