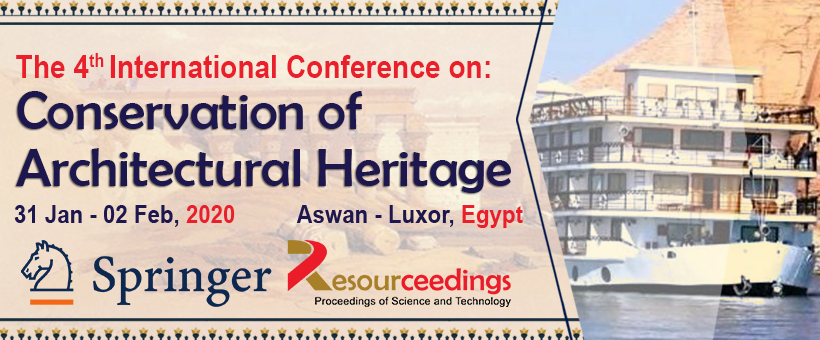 In this regard, IEREK organizes the 4th international conference on Conservation of Architectural Heritage (CAH), which will take held on a Nile cruise sailing from Aswan to Luxor, in order to discuss its influence on the characteristics of the environment and an area's sense of place. It also seeks to increase awareness about the value of conserving the architectural heritage and saving what is left of history.
The conference aims to discuss the potential of architectural heritage conservation in acting as a catalyst for regeneration in areas like tourism and economic development, which in turn helps businesses attract customers. It also discusses the stimulus it can produce in order to inspire new development of imaginative and high-quality design.
It will definitely be a great opportunity for planners, engineers and environmentalists to work together and help conserve the architecture and heritage of a city. On the other hand, they can discuss the challenges that can be faced during the process of conserving the architectural heritage. It will also help provide them with the chance to transfer the importance of heritage preservation to the individuals, communities, and different cities around the world.
Selected papers of the conference will be published in a book series under the title of Advances in Science, Technology, & Innovation (ASTI) by Springer.
Others will be published in the Resourceedings journal by IEREK Press.
When placing events on your calendar using these buttons, please check that time zone displays correctly.