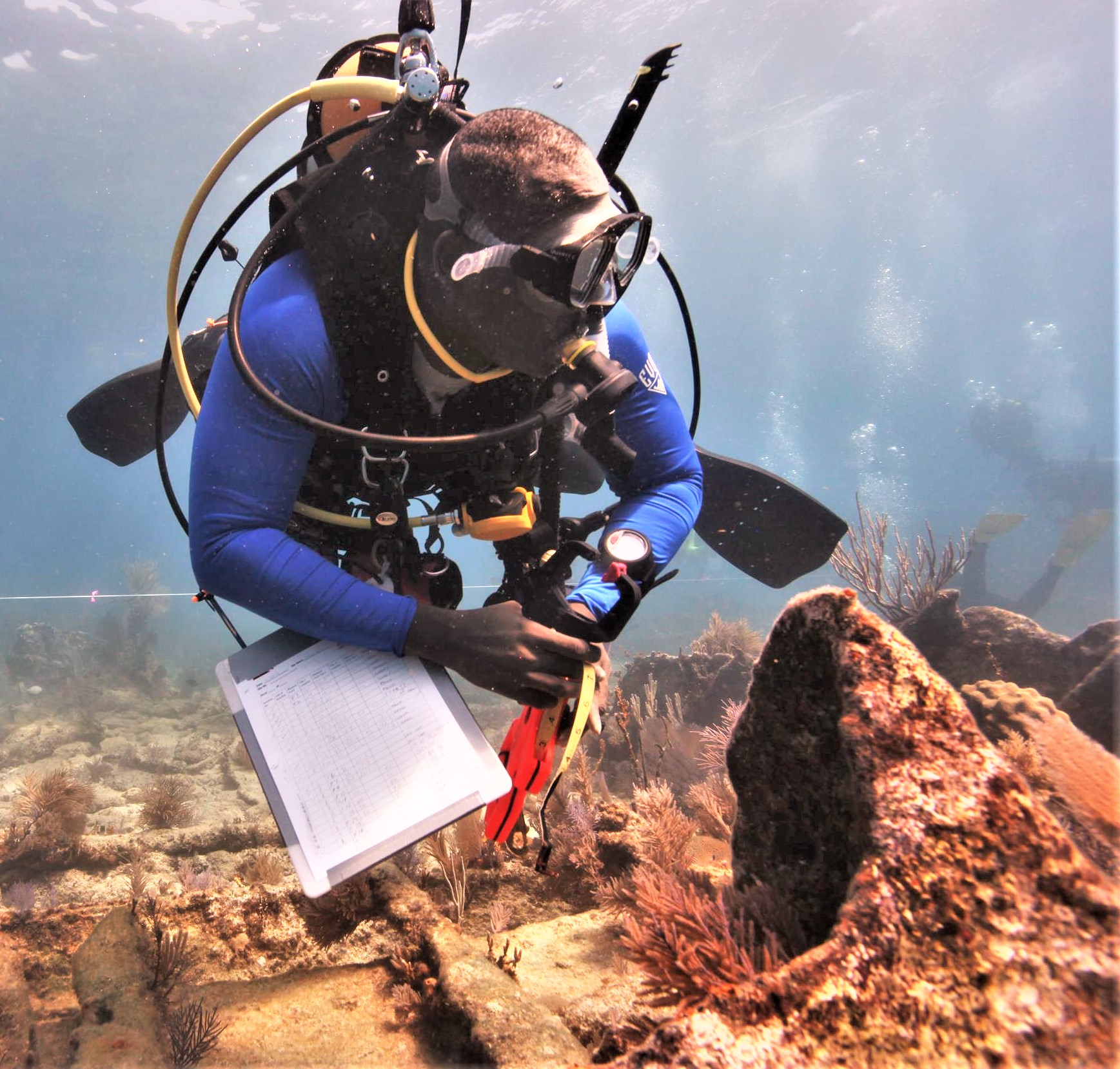 Diving with a Purpose is an organization dedicated to the documentation and protection of African slave-trade shipwrecks and the maritime history and culture of African Americans. Jay Haigler and Albert José Jones will share a documentary on the organization's work and recent discoveries. They will discuss the importance of submerged heritage resources in advancing the fields of maritime archaeology and ocean conservation and the need for a better understanding of the transatlantic slave trade and its global, cultural, and social-economic impact on society.
Jay Haigler
Master Scuba Diver Trainer, Professional Association of Diving Instructors; Scientific Diver and Diving Safety Officer, National Association of Black Scuba Divers, Foundation; Board Member and Lead Instructor, Diving with a Purpose
Albert José Jones
Professor Emeritus, Marine & Environmental Science, University of the District of Columbia; Founder of Underwater Adventure Seekers Scuba Diving Club; Cofounder of the National Association of Black Scuba Divers
Presented by the Peabody Museum of Archaeology & Ethnology, the Harvard Museum of Natural History, the Collection of Historical Scientific Instruments, and the Harvard Museums of Science & Culture.
When placing events on your calendar using these buttons, please check that time zone displays correctly.