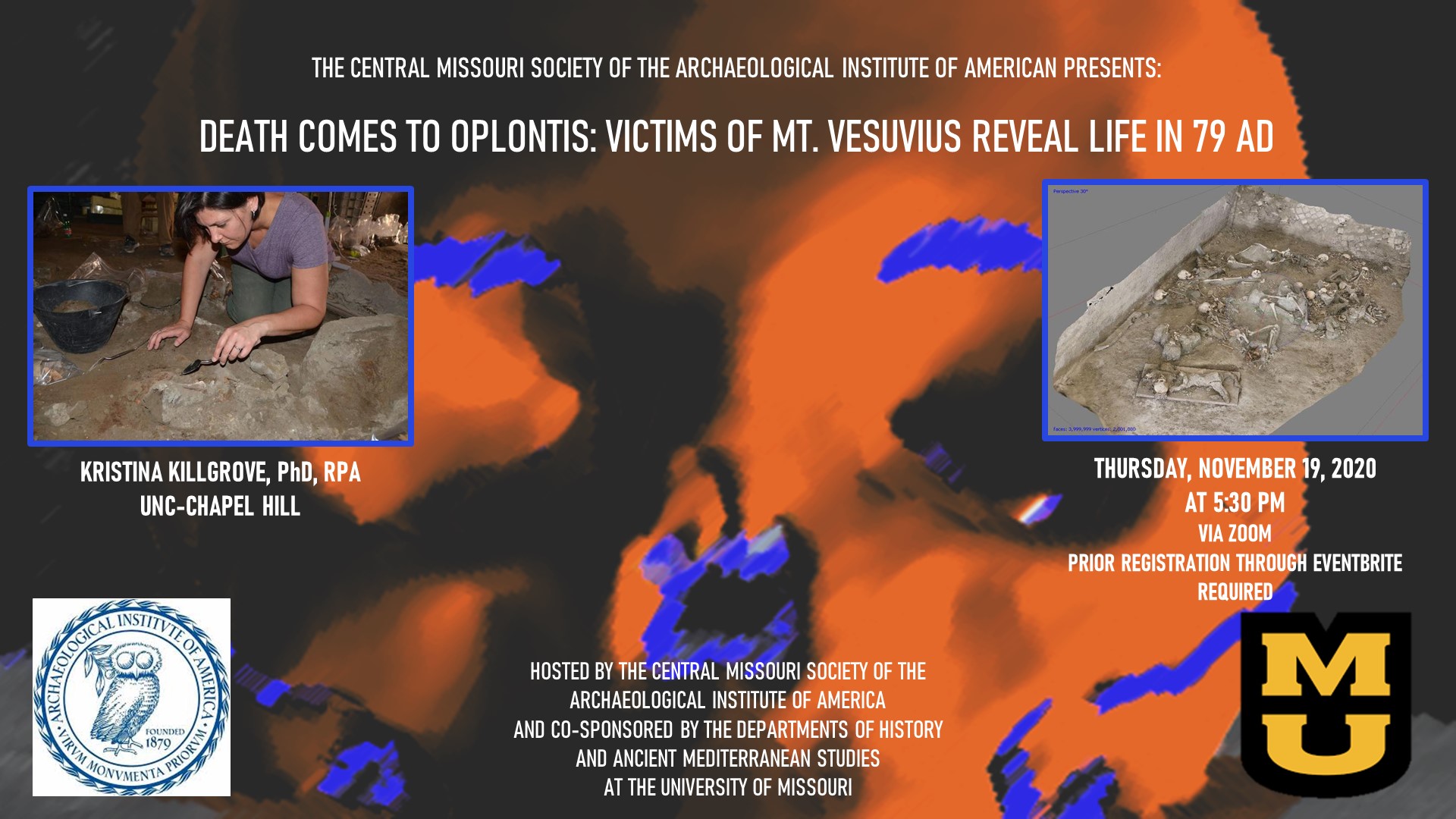 DESCRIPTION: Numerous urban centers in the Bay of Naples were completely destroyed by the eruption of Mt. Vesuvius in 79 AD. Pompeii and Herculaneum are the most famous of these, but other areas were also affected and are less understood, even today, because of their location underneath modern development. The villa complex of Oplontis is one of these. Partial excavations in the 1980s found dozens of skeletons together in one room, killed by the catastrophic volcanic eruption. None of the skeletons had been scientifically studied, however, until 2017, when Dr. Killgrove led a team of archaeologists to finish the old excavation and analyze the human remains. Over the past three years, research questions about biological relationships, dietary resource use, and disease load among those people killed by the eruption have been at the center of this project. This talk will present the latest information gleaned from the Oplontis skeletons and reveal the new information we have about Roman life and death in 79 AD.
WEBSITE ON LECTURE TOPIC: facesofoplontis.com
We are asking that all attendees register via the link below:
Register
When placing events on your calendar using these buttons, please check that time zone displays correctly.