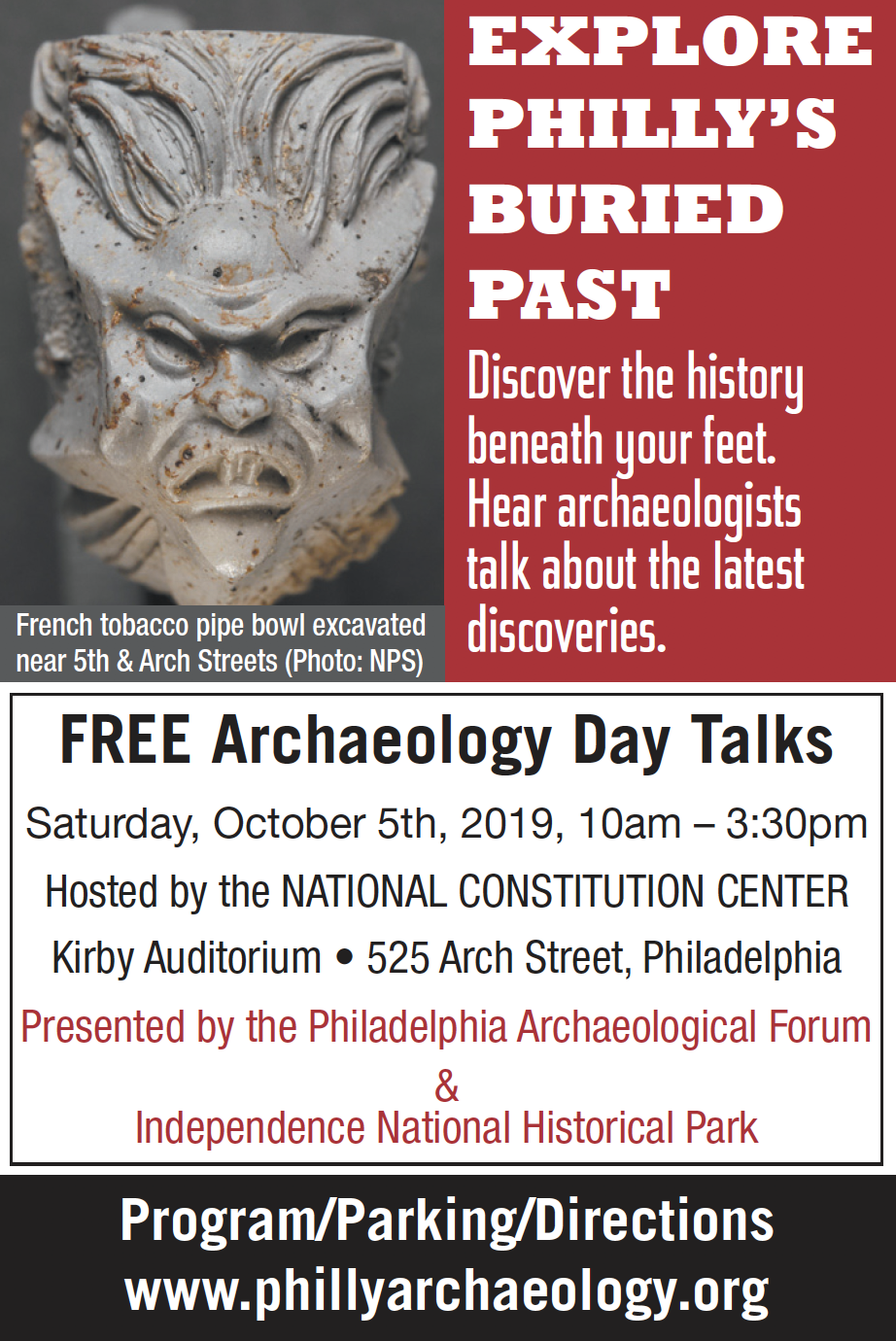 EACH OCTOBER, the Philadelphia Archaeological Forum (PAF) co-sponsors the Explore Philly's Buried Past event with Independence National Historical Park. October is Pennsylvania Archaeology Month and International Archaeology Day also falls during October.
The annual Explore event brings forth to the public the latest archaeological artifacts and site discoveries from Philadelphia, Pennsylvania region. Archaeologists and archaeological enthusiasts–including student archaeology club members, avocationalists, teachers and historians–present these latest research findings pro bono joining PAF's effort to encourage interest in, and support for, the area's archaeological heritage.
The National Constitution Center has hosted the event since 2010, with the Independence Seaport Museum hosting a portion of the 2012 program. Independence Park kindly hosted the event from 2007-2009. AECOM Corporation donates the production of the publicity materials and Independence National Historical Park assists with the program schedule.
When placing events on your calendar using these buttons, please check that time zone displays correctly.