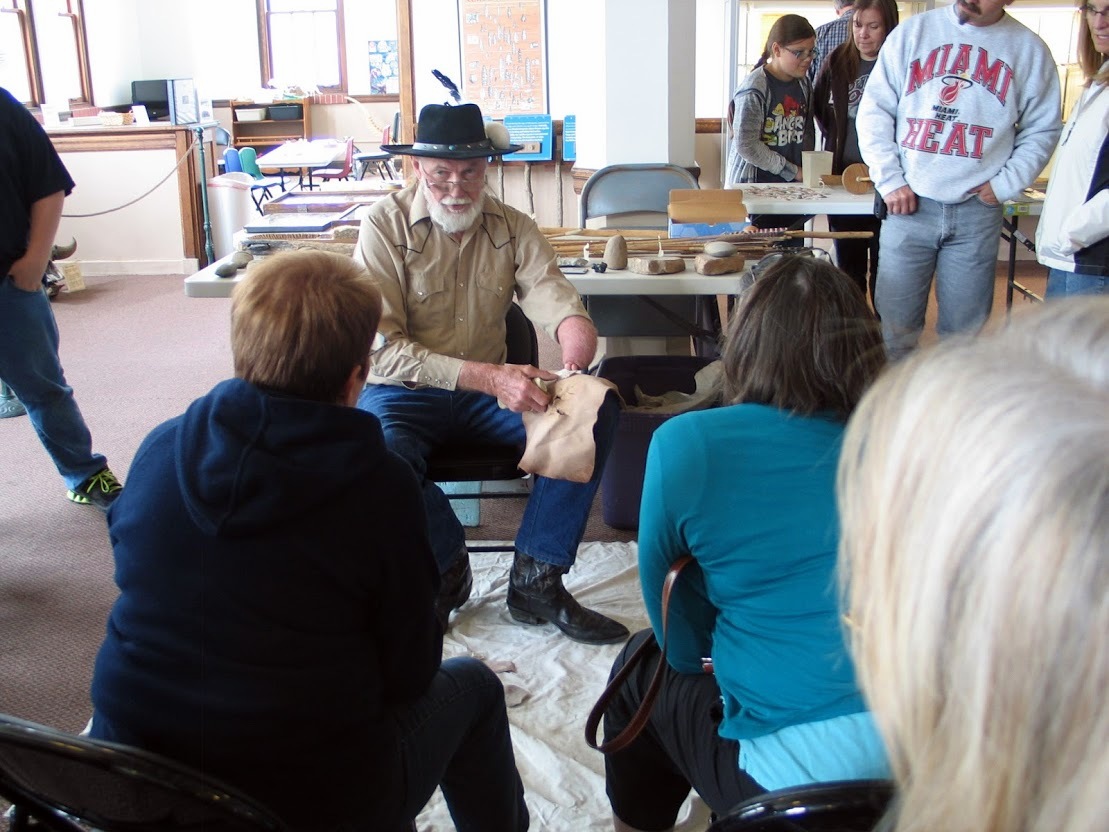 Arrowhead Fred Bollinger will present a program on flint knapping at 1:00 pm. There will be limited seating at this program. Registration for the flint knapping demonstrations is required. You may call the museum at 573-238-1174, email bcmnh@sbcglobal.net, or visit our website https://www.bcmnh.org/support-us/ to register. Face coverings will be required and physical distance seating arrangements will apply to this event. If the 1:00 pm demonstration fills up another demonstration may be scheduled at 2:30 pm. Registration and other requirements would apply to second demonstration as well.
Bring your Native American relics or finds with you to the museum for Arrowhead Fred to identify.
Children may pick up a free archaeology/fossil activity kit containing archaeology games and puzzles to take home as they leave the museum.
Bollinger County Museum of Natural History is located at 209 Mayfield Drive in Marble Hill, MO.
Regular admission to the museum will apply. All activities are free with your paid museum admission.
Museum admission: Adults $5 each and 17 years and under $2 each
For more information call 573-238-1174 or email bcmnh@sbcglobal.net
When placing events on your calendar using these buttons, please check that time zone displays correctly.