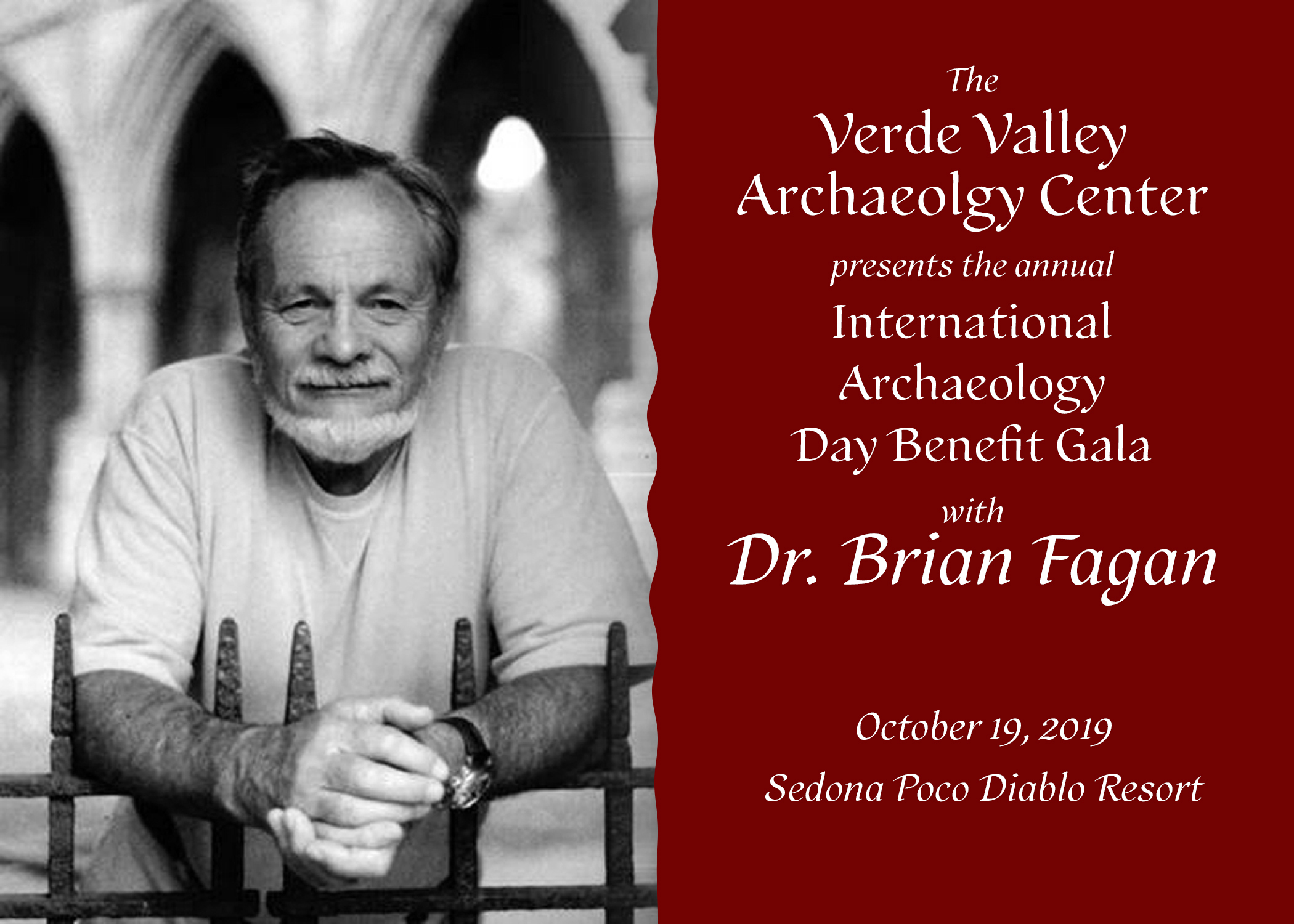 This is an annual gala to mark International Archaeology Day and features a talk by British-born and Cambridge University educated Brian Fagan, widely regarded as the world's leading archaeological writer with an international reputation as an author of influential books about major issues such as ancient climate change, the relationship between humans and water, past and present, and sustainability in ancient and contemporary subsistence level societies. His books have been translated into over nine languages.
Brian spent his early career in Central Africa, where he worked in the Livingstone Museum in Zambia. He was involved in field research into multidisciplinary African history, monuments conservation, cultural tourism, and museum work. After a year in East Africa, he came to the United States in 1966 and was Professor of Anthropology at the University of California, Santa Barbara, from 1967 to 2003. He is now Emeritus and an independent scholar. Since moving to Santa Barbara, he changed from being an African specialist into a generalist, concerned with public outreach and communications science to general audiences, especially through lecturing and writing. He has lectured widely both in the United States and Canada and also internationally to all kinds of audiences. In recent years, most of his books have been concerned with human relationships to climate change in the past, including water and general issues of sustainability. His major recent titles include Floods, Famines and Emperors, a study of ancient El Niños, The Little Ice Age, The Long Summer, and The Attacking Ocean. He has also written Elixir: A History of Water and Humankind and The Great Warming, an account of the Medieval Warm Period. His latest book is Fishing: How the Sea Fed Civilization.
When placing events on your calendar using these buttons, please check that time zone displays correctly.