VIRTUAL - The Archaeology of Anatolian Landscapes: Politics of Water and Ecology in the Hittite Borderlands?
April 11, 2021 @ 2:00 pm

EDT

Eastern Time
This is an online event.
Sponsored by: Archaeological Institute of America
---
In the last few centuries of the Hittite Empire, the karstic watery landscapes of Çavuşçu Lake Basins to the west of the Konya Plain witnessed the construction of a prestigious, imperially sponsored monument at a prominent spring in the rural countryside: Tudhaliya IV's sacred pool complex at Yalburt Yaylası near the Çavuşçu Lake. This impressive monument, accidentally discovered and excavated in 1970s, featured a lengthy commemorative inscription of the king, linking the site to Tudhaliya's military campaigns to Lycia. Yalburt Monument is situated on a mountaintop in a borderland region south of the Hittite Upper Land and was located on the imperial road to the Mediterranean. The same king initiated the construction of a massive earthen dam at Köylütolu Yayla, only about 20 km south of Yalburt. Studying the agricultural landscape and the settlement history in the vicinity of these two monuments have shown that the Hittite imperial administration was interested in an agricultural rehabilitation program in this borderland region, right before the collapse of the empire. A series of well-preserved Hittite fortresses were also built in this landscape, and the material evidence from several mound sites point to the close affiliation of ceramic production with Hittite palatial culture. In this paper I discuss the results of the Yalburt Yaylası Archaeological Survey project that I have directed since 2010 in 9 archaeological field seasons, and discuss the politics of water, agriculture and land-use in the Hittite Empire.
Short bibliography and/or website on lecture topic:
Yalburt Yaylası Archaeological Landscape Research Project
Harmanşah, Ömür; Peri Johnson, Ben Marsh and Müge Durusu-Tanrıöver; 2017, "Lake-Places, Local Hydrology and the Hittite Imperial Projects in the Ilgın Plain: Yalburt Yaylası Archaeological Landscape Research Project 2015-2016 Seasons" In The Archaeology of Anatolia:  Recent Discoveries (2015-2016) Volume II, SR. Steadman and G. McMahon, eds.  Newcastle upon Tyne:  Cambridge Scholars Press, 302-320.
Harmanşah, Ömür; 2017. "Borders are Rough-hewn: Monuments, Local Landscapes and the Politics of Place in a Hittite Borderland" in Bordered Places ǀ Bounded times – Interdisciplinary perspectives on Turkey, edited by Emma Baysal and Leonidas Karakatsanis. London: British Institute at Ankara Monograph 51, 37-51.
Ökse, Tuba; 2011. "Open-Air Sanctuaries of the Hittites." In Insights into Hittite History and Archaeology, edited by Hermann Genz and Dirk Paul Mielke. Leuven: Peeters, 219-240.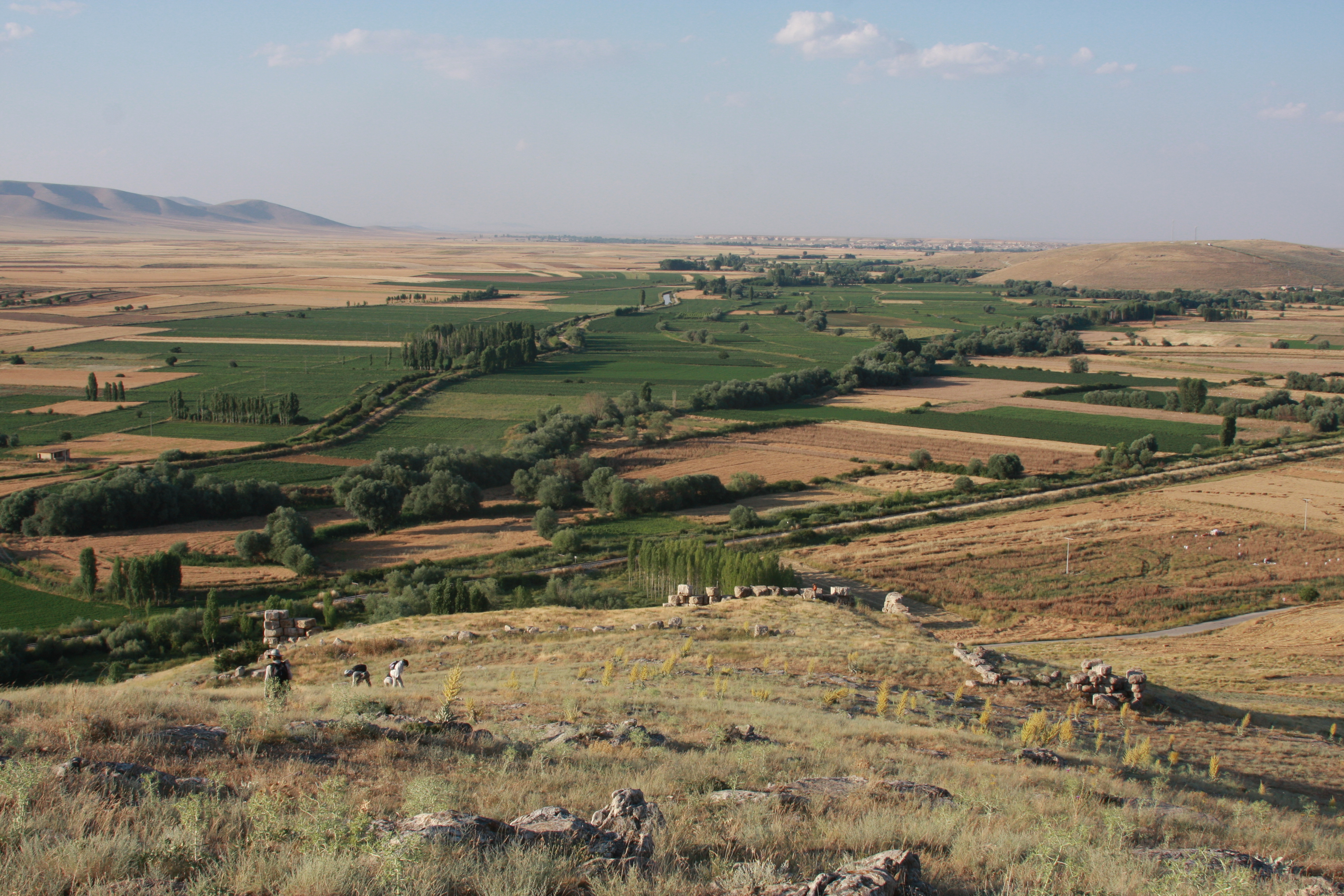 Kershaw Lecture
Co-sponsored by the Department of Classics and Ancient Mediterranean Studies, Liberal Arts, the Pennsylvania State University
Register
When placing events on your calendar using these buttons, please check that time zone displays correctly.