Legacy of Ancient Greece
---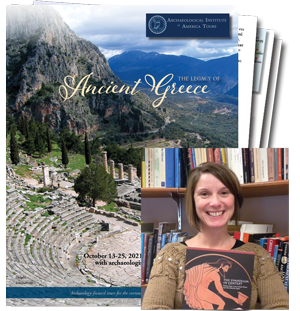 Experience the glories of Greece, from the Bronze Age to the Classical era and beyond, amid the variety of springtime landscapes of the mainland and the Peloponnese peninsula. This is a superb opportunity to ignite, or reignite, your passion for the wonders of Greek archaeology, art, and ancient history and to witness how integral mythology, religion, drama, and literature are to their understanding.
This well-paced tour, from city to mountains to seaside, spends a total of four nights in the modern yet historic capital, Athens; two nights in the charming port town of Nafplion; one night in Dimitsana, a medieval mountain village; two nights in Olympia, home of the original Olympic Games; and two nights in the mountain resort town of Arachova, near Delphi.
When placing events on your calendar using these buttons, please check that time zone displays correctly.