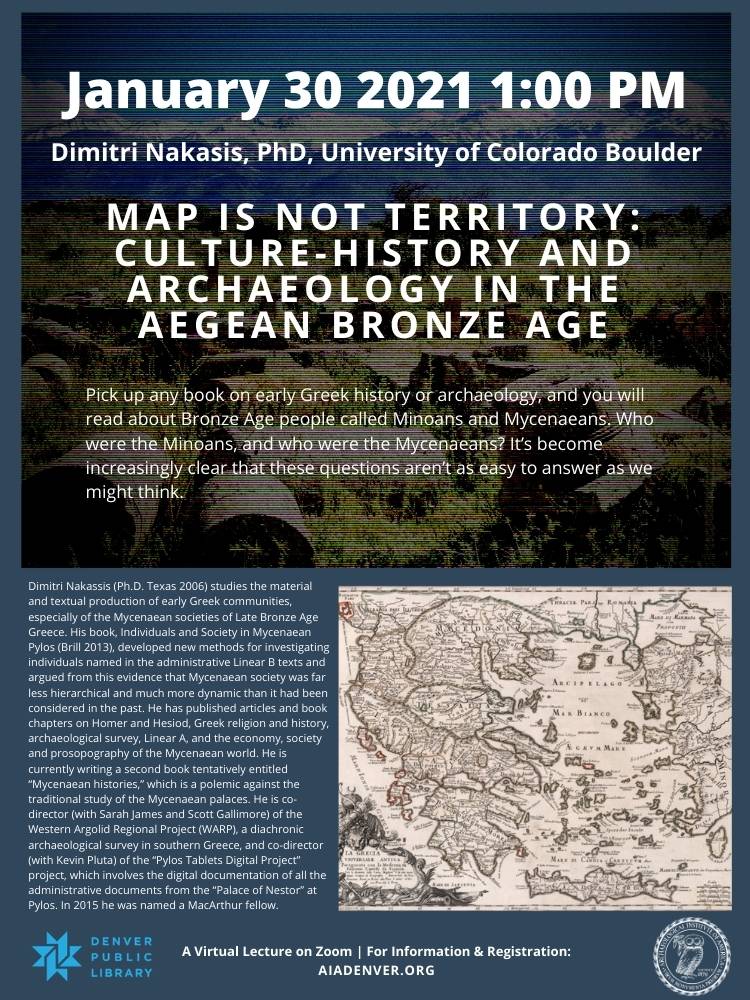 Pick up any book on early Greek history or archaeology, and you will read about Bronze Age people called Minoans and Mycenaeans. Who were the Minoans, and who were the Mycenaeans? It's become increasingly clear that these questions aren't as easy to answer as we might think. These classifications aren't simply empirical 'facts' about the world; rather, they are theoretical constructions that may also be products of an outdated way of thinking about human societies. In this lecture I focus on the Late Bronze Age in the Aegean to illustrate the problems with certain kinds of archaeological abstractions, and I suggest new ways of thinking about Late Bronze Age communities and their history.
Dimitri Nakassis (Ph.D. Texas 2006) studies the material and textual production of early Greek communities, especially of the Mycenaean societies of Late Bronze Age Greece. His book, Individuals and Society in Mycenaean Pylos (Brill 2013), developed new methods for investigating individuals named in the administrative Linear B texts and argued from this evidence that Mycenaean society was far less hierarchical and much more dynamic than it had been considered in the past. He has published articles and book chapters on Homer and Hesiod, Greek religion and history, archaeological survey, Linear A, and the economy, society and prosopography of the Mycenaean world. He is currently writing a second book tentatively entitled "Mycenaean histories," which is a polemic against the traditional study of the Mycenaean palaces. He is co-director (with Sarah James and Scott Gallimore) of the Western Argolid Regional Project (WARP), a diachronic archaeological survey in southern Greece, and co-director (with Kevin Pluta) of the "Pylos Tablets Digital Project" project, which involves the digital documentation of all the administrative documents from the "Palace of Nestor" at Pylos. In 2015 he was named a MacArthur fellow.
When placing events on your calendar using these buttons, please check that time zone displays correctly.