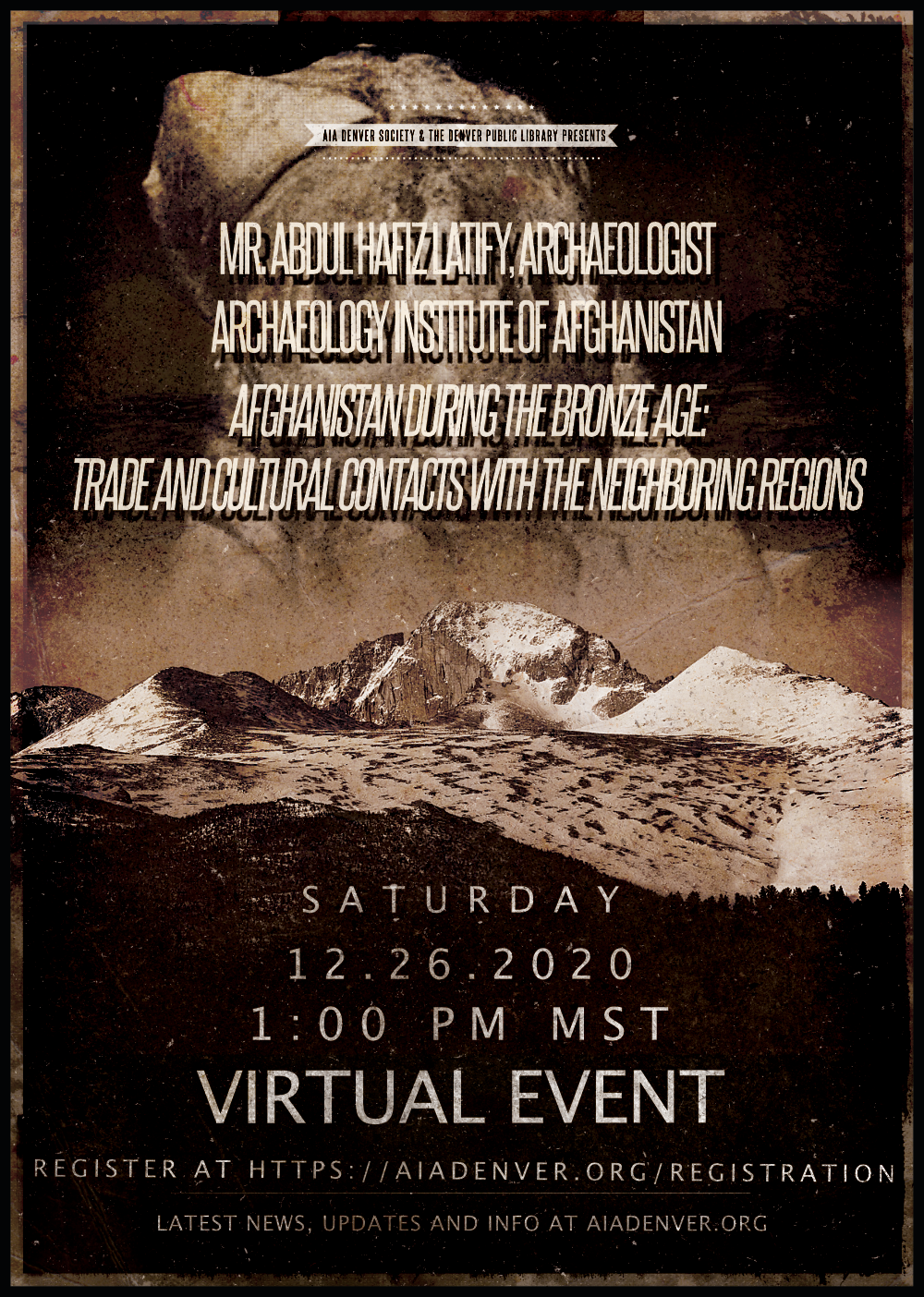 Abstract: The Later Prehistoric Period (Chalcolithic/Bronze) research in the region of modern day Afghanistan began in the early part of twentieth century but the general picture of this period in this region remained obscure until the middle of 20th century. Those early phases of researches did not have the Later Prehistoric Periods as an individual theme for the archaeological investigations; it received impetus with the discovery and excavation of Mundigak and Deh Morasi Gundai. Subsequent studies on the Chalcolithic/Bronze Age sites in Afghanistan demonstrated that the material culture unearthed from various sites here reveal remarkable similarities with those found elsewhere in South Asia, Central Asia, and Iran. These discoveries along with the geographical location of Afghanistan and its abundant resources prompted archaeologists to undertake research here to understand the development of Chalcolithic/Bronze Age Cultures here and the nature of interaction networks between the contemporary neighboring civilizations. Although these research is limited in nature, it nevertheless clearly demonstrated that the Chalcolithic/Bronze Age settlements in Afghanistan underwent fundamental socio-cultural changes and ecological adjustments; from the very small villages to much more stratified societies. In the aforesaid context, this lecture will provide a glimpse of the Bronze Age Period research in the region of modern day Afghanistan and highlight the socio-cultural contacts with the neighboring regions as well as the nature of trade.
Bio: Mr. Abdul Hafiz Latify is currently a PhD research scholar at the Department of Archaeology and Ancient History at the Maharaja Sayajirao University of Baroda. He holds a B.A. in Archaeology from Aristotle University of Thessaloniki, Greece, and a M.A. from the department of Ancient History, Culture and Archaeology at the University of Allahabad. Mr. Latify has worked as a Curator at the National Museum of Afghanistan and is currently a member of the Archaeology Institute of Afghanistan. He has organized and participated in archaeology training workshops, survey, excavation, and material studies in and relating to Greece, India, and Afghanistan. Mr. Latify has published and presented multiple papers on the topics of Afghan archaeology, history, and cultural heritage preservation both in Afghanistan and internationally. He was selected as an editor for the proceedings of the "Preserving the Cultural Heritage of Afghanistan" conference which was published by the University of Chicago. His primary area of interest is Pre and Proto-Historic archaeology with a focus on the Bronze Age Afghanistan and trade with Central and South Asia.
REGISTER AT AIADENVER.ORG
When placing events on your calendar using these buttons, please check that time zone displays correctly.