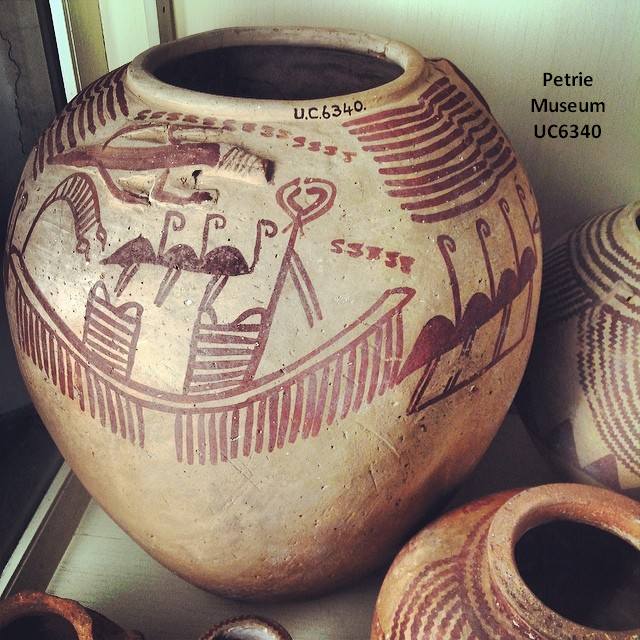 Virtual Lecture by Dr. Jane Hill, Rowan University, brought to you by ARCE-PA
Saturday, Oct. 17, 3:30pm EST
To register, please go to the ARCE-PA website
Deciphering the iconography of Late Predynastic Upper Egyptian D-Ware pottery has focused on interpretations of funerary processions and the afterlife journey to "The West" and the provisions the deceased required for sustenance upon arrival. An alternate interpretation proposed here is that D-Ware vessels act in the tomb of the deceased as a preliterate biography of deeds performed in service of local gods and making the performer worthy of favor in the afterlife. The relationship between the images of boats, shrines, and the standards carrying the symbols of different deities recognizable to us from the historic period coincides with the introduction of the long distance trade goods to Upper Egypt as the vessels themselves mimic foreign forms. It is likely that these vessels are records of festivals, exchanges and visitations between different Upper Egyptian shrines and commemorate the part that each vessel owner took in them.
When placing events on your calendar using these buttons, please check that time zone displays correctly.