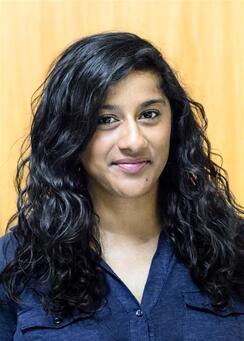 BLOGGING ARCHAEOLOGY with Dr. Smiti Nathan
An archaeologist's daily life is quite different than the images portrayed in popular movies and media. However, there is still plenty of discovery, adventure, and personality. Blogging has offered archaeologists the opportunity to communicate both their work and their lives in a personalized and ongoing way that departs from printed books and documentaries. This session explores the speakers' experience in blogging archaeology for the past 5 years and how this medium has impacted her archaeological research, as well as other facets of her life.
Smiti Nathan is an archaeologist specializing in interdisciplinary approaches to food and resource decision-making strategies of ancient societies around the Indian Ocean region. Currently, she works on archaeological projects in Oman and Ethiopia. She received her PhD in the Department of Anthropology at New York University and is an Assistant Director of Life Design at the Johns Hopkins University. Over the past 5 years, she has documented her work and travels on her website, Habits of a Travelling Archaeologist.
JOIN LIVE SESSIONS AT www.skypeascientist.com/events
When placing events on your calendar using these buttons, please check that time zone displays correctly.