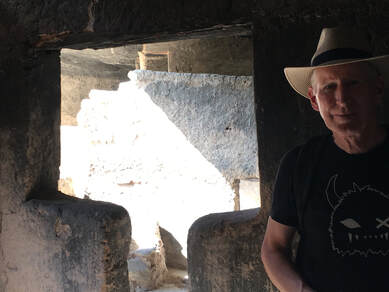 MILLENNIUM ON THE MERIDIAN: TRACKING THE HISTORY OF THE ANCIENT SOUTHWEST with Steve Lekson
"Twenty years ago, I suggested that three sequential capitals of the US Southwest — Chaco, Aztec Ruins, and Casas Grandes — were deliberately aligned north-south of each other, more-or-less on a meridian. Two decades of new data largely support this reconstruction, and perhaps even extend it backwards and forwards 500 CE to 1500 CE. New archaeological data, new readings of Spanish colonial accounts and Native stories, and new understandings of the Southwest's relationship to the larger continent (Mississippi Valley and Mesoamerica) will be presented and evaluated."
Stephen H. Lekson was Curator of Archaeology at the Museum of Natural History, University of Colorado, Boulder. He received his PhD from the University of New Mexico in 1988, and held research, curatorial, or administrative positions with University of Tennessee, Eastern New Mexico University, National Park Service, Arizona State Museum, Museum of New Mexico, and Crow Canyon Archaeological Center. Lekson directed more than 20 archaeological projects throughout the Southwest. He was Editor of the journal Kiva (2006-2011) and continues as Contributing Editor for Archaeology magazine (2003-present). Lekson's publications include a dozen books, chapters in many edited volumes, and articles in journals and magazines. His most recent books: A History of the Ancient Southwest (2009), Chaco Meridian (2015), and A Study of Southwestern Archaeology(2018). He curated a dozen exhibits, most recently "A History of the Ancient Southwest" (2014) at the CU Museum of Natural History. He retired in 2018.
JOIN LIVE SESSIONS AT www.skypeascientist.com/events
When placing events on your calendar using these buttons, please check that time zone displays correctly.