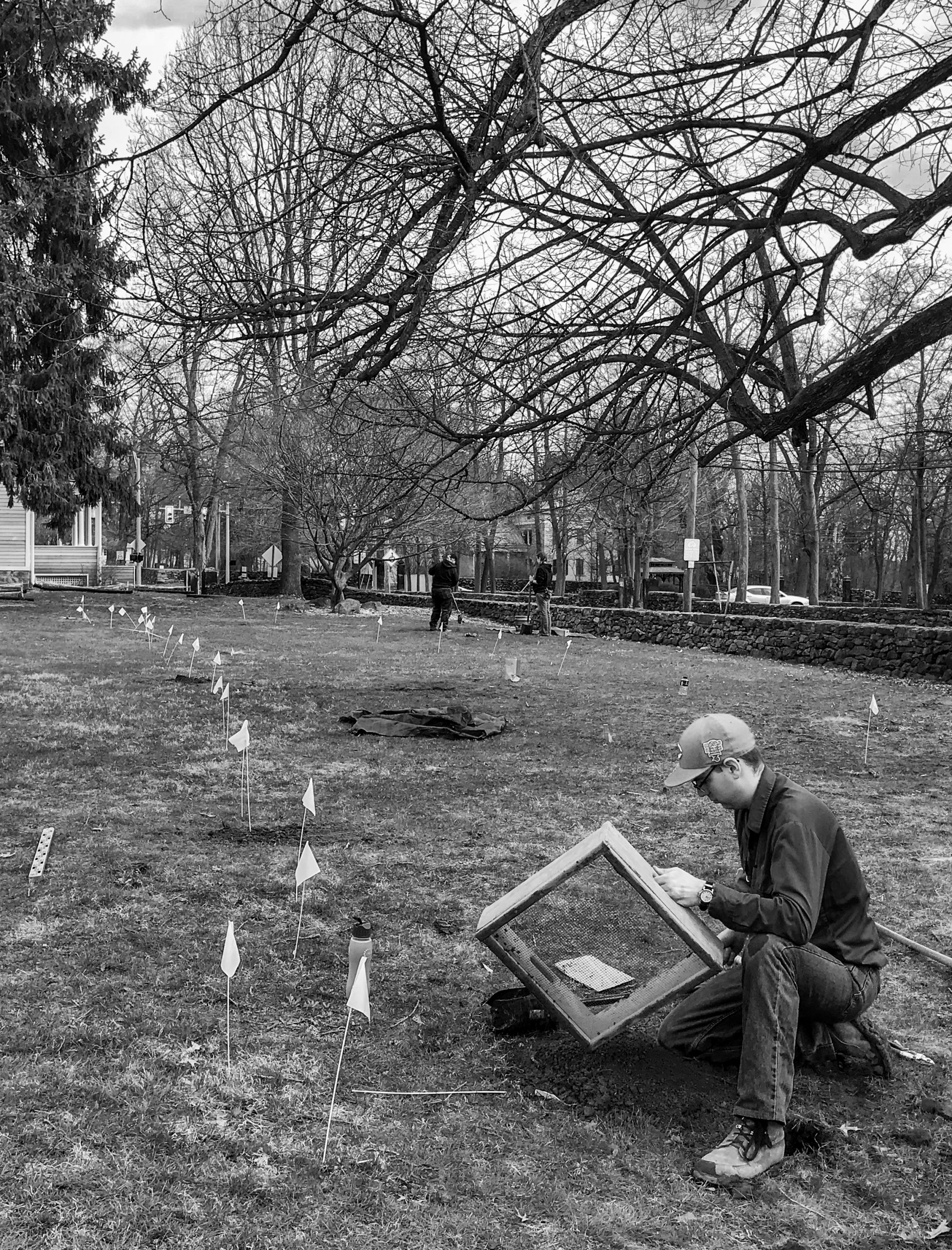 The historic John Brown House in Akron, Ohio was built in 1830 and was originally occupied by one of Akron's wealthiest residents, Gen. Simon Perkins. In 1844, the house was rented to John Brown and his family who were moving to Akron to form a business partnership in the wool trade. This partnership was to last until 1854, but John Brown spent much of that decade away expanding the Perkins & Brown business into Massachusetts. John Brown is best known for his anti-slavery raids in Kansas and Harper's Ferry, Virginia. Today the property is maintained by the Summit County Historical Society.
Recent archaeological work by an Akron non-profit organization, the Stewards of Historical Preservation (SHiP), has uncovered new information about the history of the John Brown property. Adjacent to the historic Portage Path, our surveys using cutting edge field technology and excavations confirm some existing knowledge about the John Brown House, while a few unexpected finds shed new light on the history and trade relations within the Cuyahoga River valley.
When placing events on your calendar using these buttons, please check that time zone displays correctly.