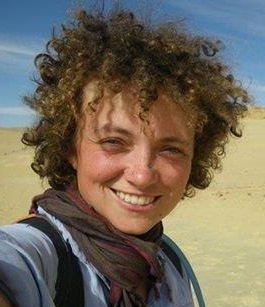 Dr. Anne Austin with the University of Missouri will present this online lecture. Dr. Austin's research combines the fields of osteology and Egyptology in order to document medicine and disease in the past. Specifically, she uses data from ancient Egyptian human remains and daily life texts to reconstruct ancient Egyptian health care networks and identify the diseases and illnesses people experienced in the past. While working in Egypt, Anne discovered the only known ancient Egyptian tattoos on a mummy with over 30 different tattoos. Her talk will focus on the practice of tattooing in ancient Egypt and its potential connections to gender, religion, and medicine.
A Zoom link registration coming!
Part of the AIA Chicago Society's Fall 2020 Archaeology & Ale Series
When placing events on your calendar using these buttons, please check that time zone displays correctly.