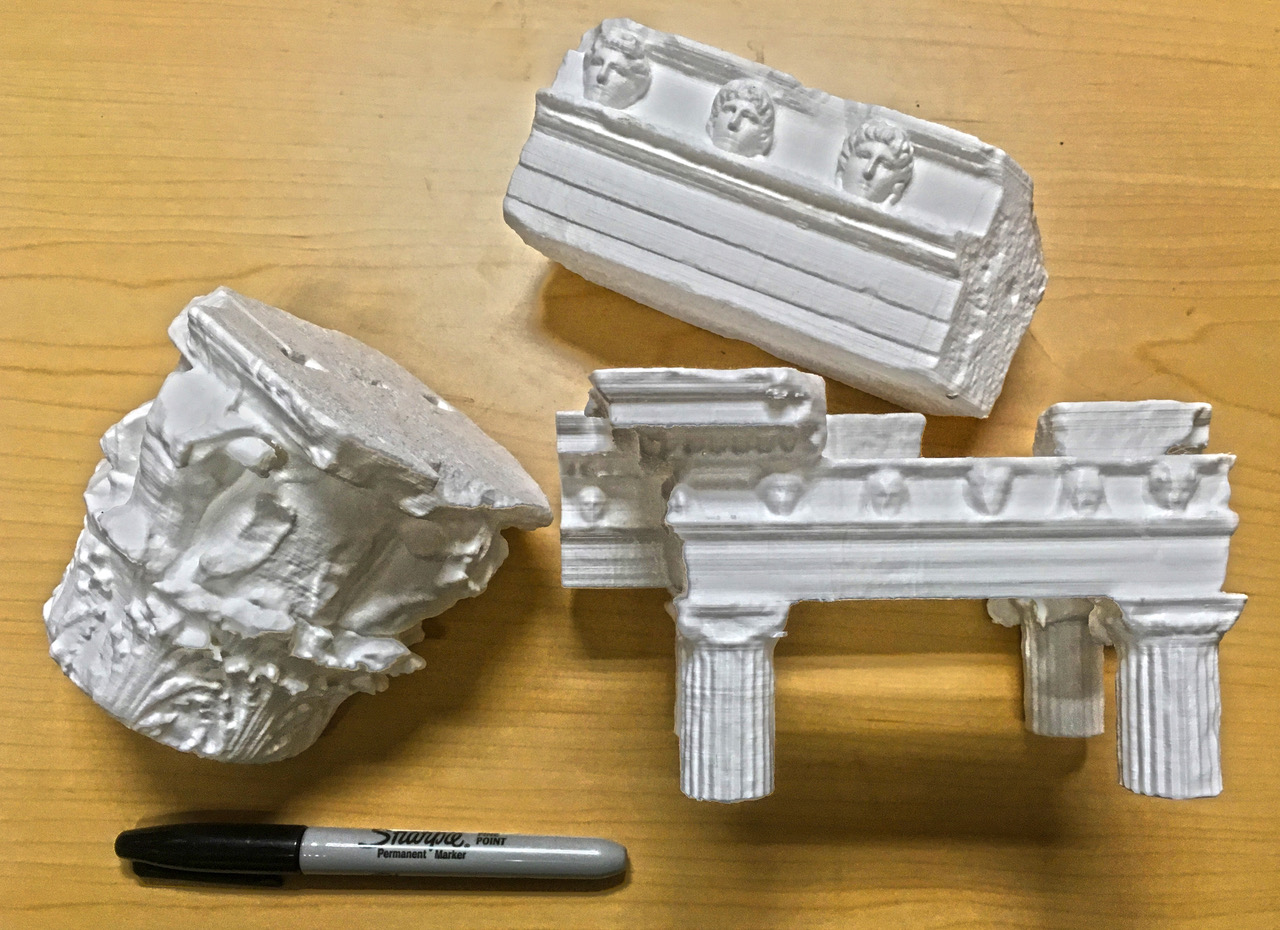 Public lecture by Phil Stinson, University of Kansas.
Modern 3D-printing and assembling of small-scale replicas of ancient monuments and architectural elements has its origins in the "souvenir architecture" of the 1950s and 60s. Produced by machines using economical parts and shareable through online repositories, 3D-printing and its associated processes such as digital photogrammetry offer the specialist and student of ancient architectural history compelling tools for documentation and analysis. In addition, their products offer alternatives to intrusive and often irreversible on-site physical rebuilding and restoration measures, generally known as anastylosis. Case studies for this presentation come from the author's experiences and fieldwork conducted at the archaeological sites of Sardis and Aphrodisias in western Asia Minor, modern Turkey. This talk also considers some of the challenges involved in taking on a 3D-printing project for making precise replicas of objects, big or small.
When placing events on your calendar using these buttons, please check that time zone displays correctly.