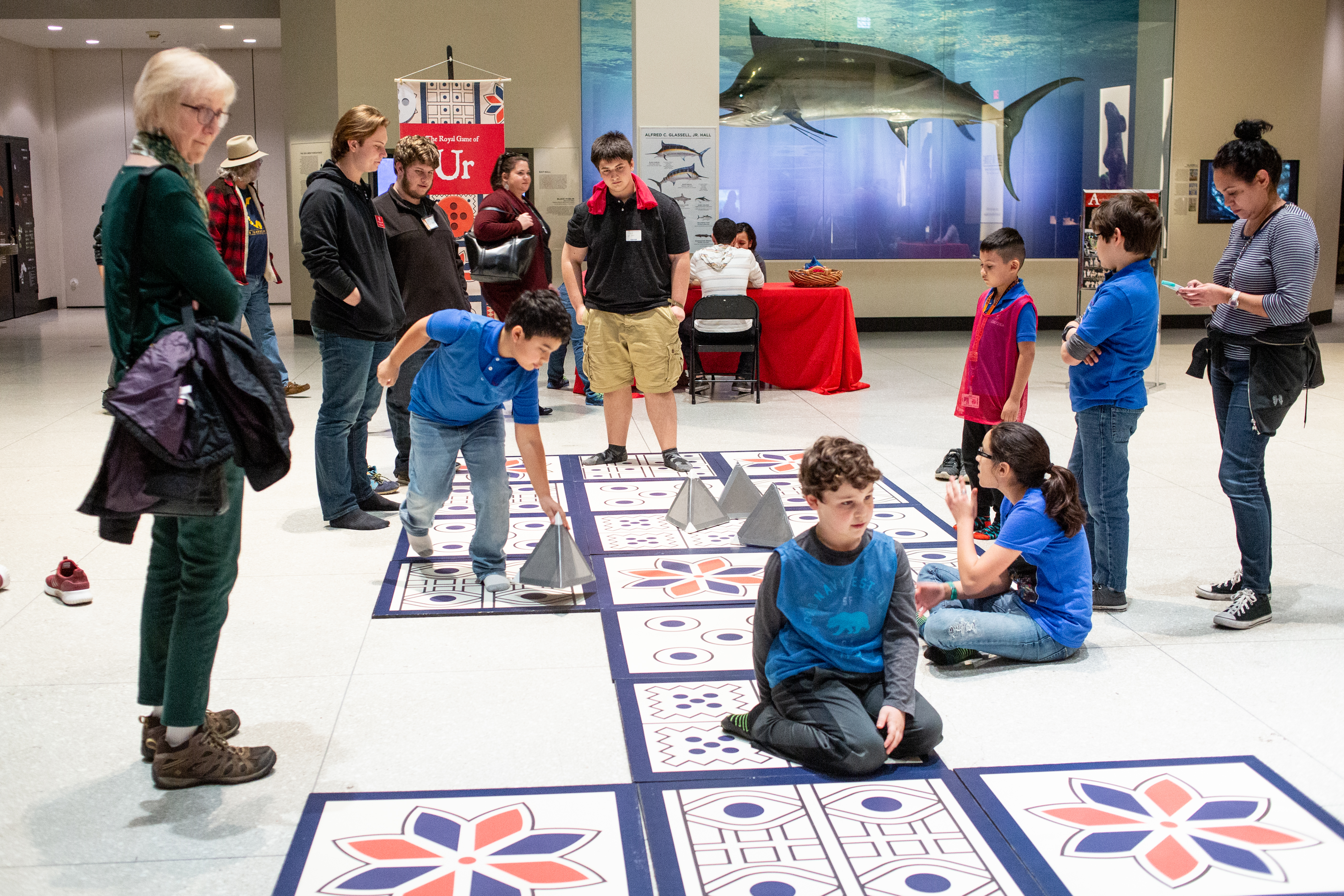 Experience 4,000 years of games in a day! Test your strategy and skill!
Play games from around the world and through time, including a game featured in the first Harry Potter movie. Included is a giant floor-sized Royal Game of Ur, where you are the playing piece. Engage in battle to see whose tactics will win this ancient game.
Then … take the game home with you!
You can purchase replicas of many of the ancient games featured at the event at a gift shop managed by Blue Willow Bookshop. Custom pieces are featured, as well as many that are not easily available, so take advantage of an opportunity to own a unique piece of history.
When placing events on your calendar using these buttons, please check that time zone displays correctly.