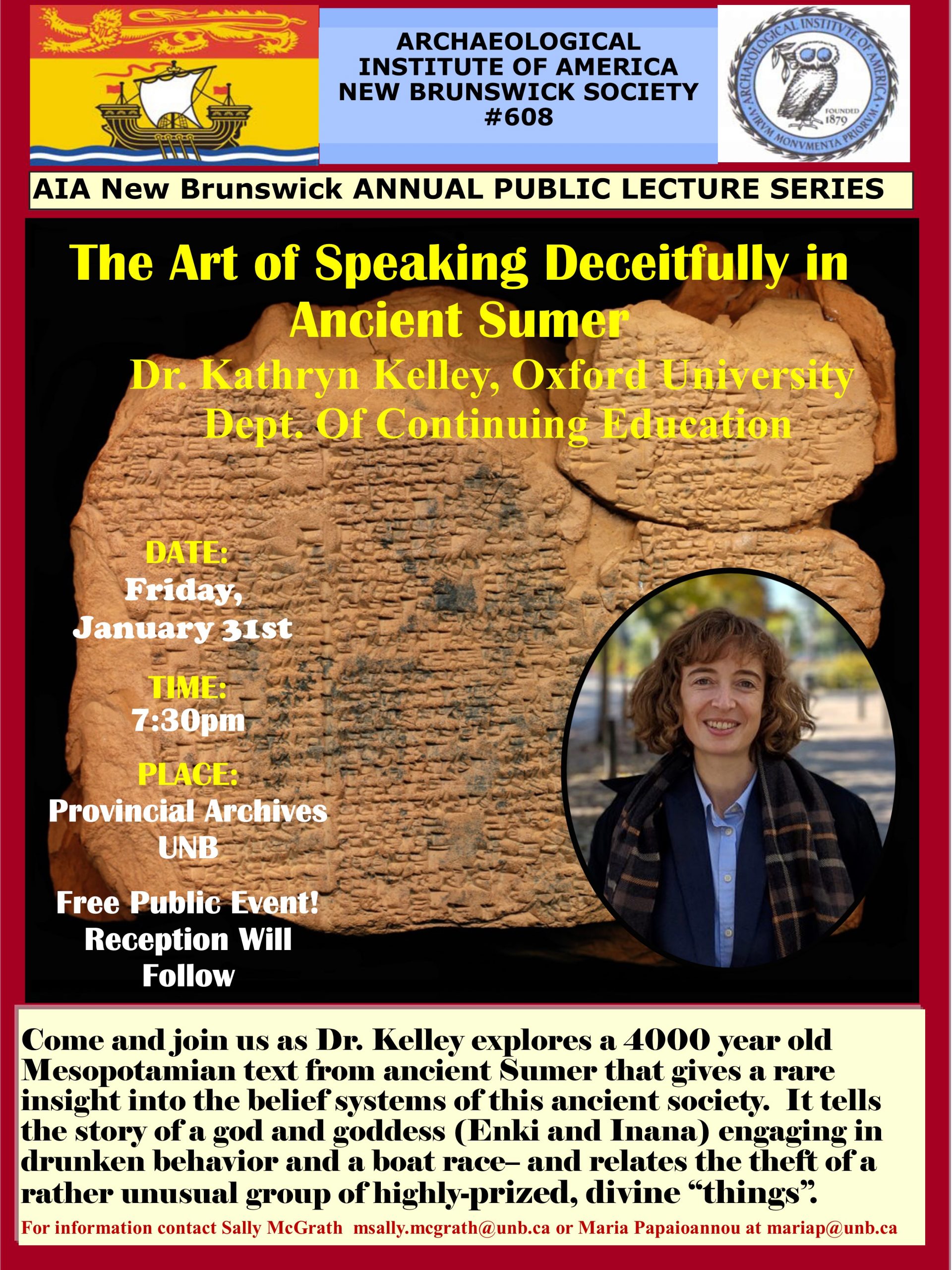 The Archaeological Institute of America New Brunswick Society invites the Fredericton community to a fascinating illustrated lecture entitled The Art of Speaking Deceitfully in Ancient Sumer, by Dr. Kathryn Kelley from the Department of Continuing Education, Oxford University, and UNB College of Extended Learning.
A little over 150 years after the decipherment of the ancient cuneiform script, hundreds of thousands of clay tablets found in archaeological excavations from the Middle East remain on shelves in museums worldwide, ready to be translated and studied. The small number of specialists in this field has meant that the world of ancient Mesopotamia has come to light slowly and incrementally, revealing a rich intellectual history that developed between 3200 BC and the 2nd century AD. Dr Kelley will highlight what a mythological text called Inana and Enki can tell us about the features that ancient Sumerians saw as fundamental to their civilization–and the list may be surprising. The tablet was discovered in the late 19th century in the ancient city of Nippur (in modern Iraq) and dates c. 1800 BC. Inanna and Enki includes deception fuelled by beer-drinking, a boat race, and a fascinating list of unusual stolen "divine" objects.
This is a free public event and all are welcome!
When placing events on your calendar using these buttons, please check that time zone displays correctly.