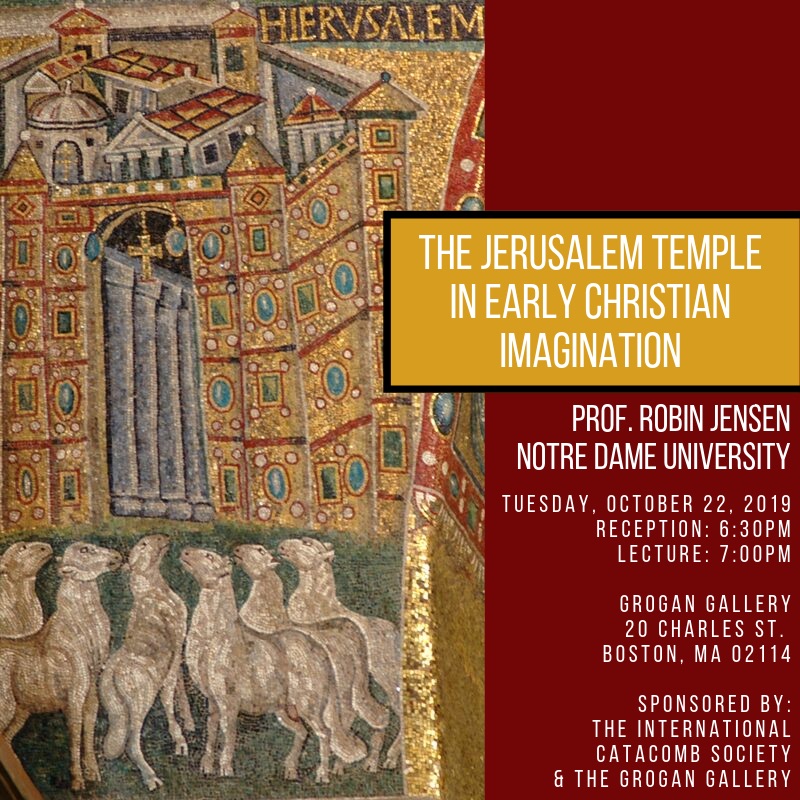 Free and public event on Beacon Hill in Boston next Tuesday (22 October) on the image of the Jerusalem Temple in Roman Antiquity.
Prof. Robin M. Jensen, Patrick O'Brien Professor of Theology at the University of Notre Dame and expert on religious art in antiquity, will be lecturing about the significance of the Jerusalem Temple in Early Christian Imagination on Tuesday, 22 October 2019 at 6:30 p.m. at Grogan and Company, 20 Charles St, Boston, MA 02114. Reception and lecture are free and open to the public. Information: (617) 720-2020.
Co-sponsored by Grogan and Company and the International Catacomb Society
When placing events on your calendar using these buttons, please check that time zone displays correctly.