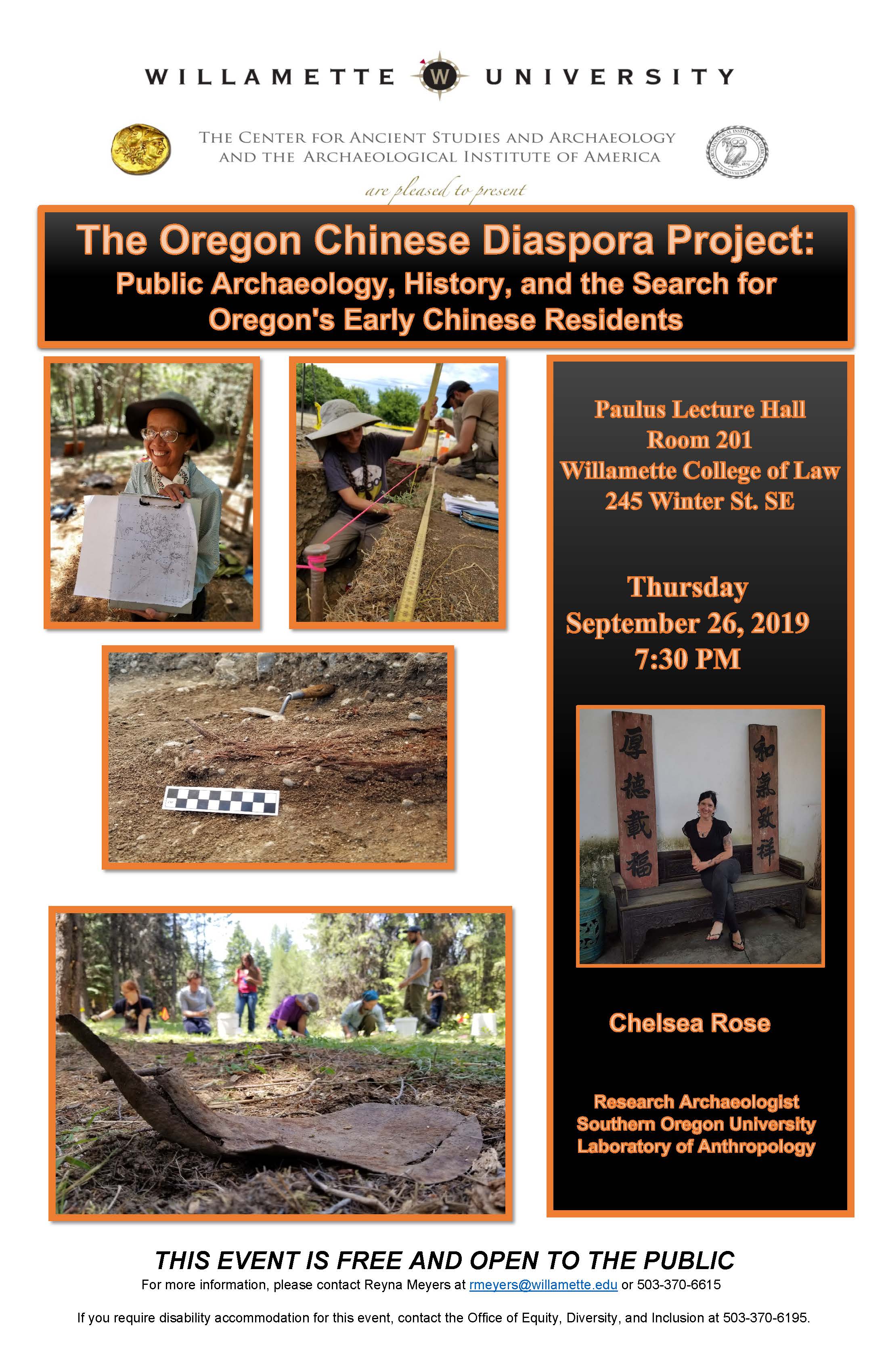 Chelsea Rose
Research Archaeologist, Southern Oregon University Laboratory of Anthropology
Chinese immigrants were central to many 19th century Oregon industries including mining, railroad construction, hop farming, and coastal canneries. Despite this, their story has often been omitted, downplayed, or relegated to exotic footnotes in local histories. The Oregon Chinese Diaspora Project (OCDP) is a multi-agency partnership that has been excavating sites across the state in order to better understand and share the history of Oregon's early Chinese residents. We have partners digging in the dirt and the dusty archives in both Oregon and China's Guangdong Province in search of clues about the thousands of Chinese immigrants that called Oregonian home. Now in its third year, the project has conducted archaeological research two rural Oregon Chinatowns, several remote mining camps, and two work camps associated with the construction of the Oregon and California Railroad. This talk will highlight some of our recent findings—including evidence of a Chinese blacksmith shop in the Blue Mountains—and explore ongoing themes such as household and community life, and the risks and rewards for Chinese men and women living in rural Oregon during the Chinese Exclusion era.
When placing events on your calendar using these buttons, please check that time zone displays correctly.