VIRTUAL - Workshop (Webinar) on Rocchicella di Mineo (ancient Palikè), Sicily, June 24-25, 2021
June 24, 2021 @ 9:00 am

-

June 25, 2021 @ 1:00 pm

EDT
This is an online event.
Sponsored by: Florida Atlantic University - Parco Archeologico e Paesaggistico di Catania e della valle di Aci
---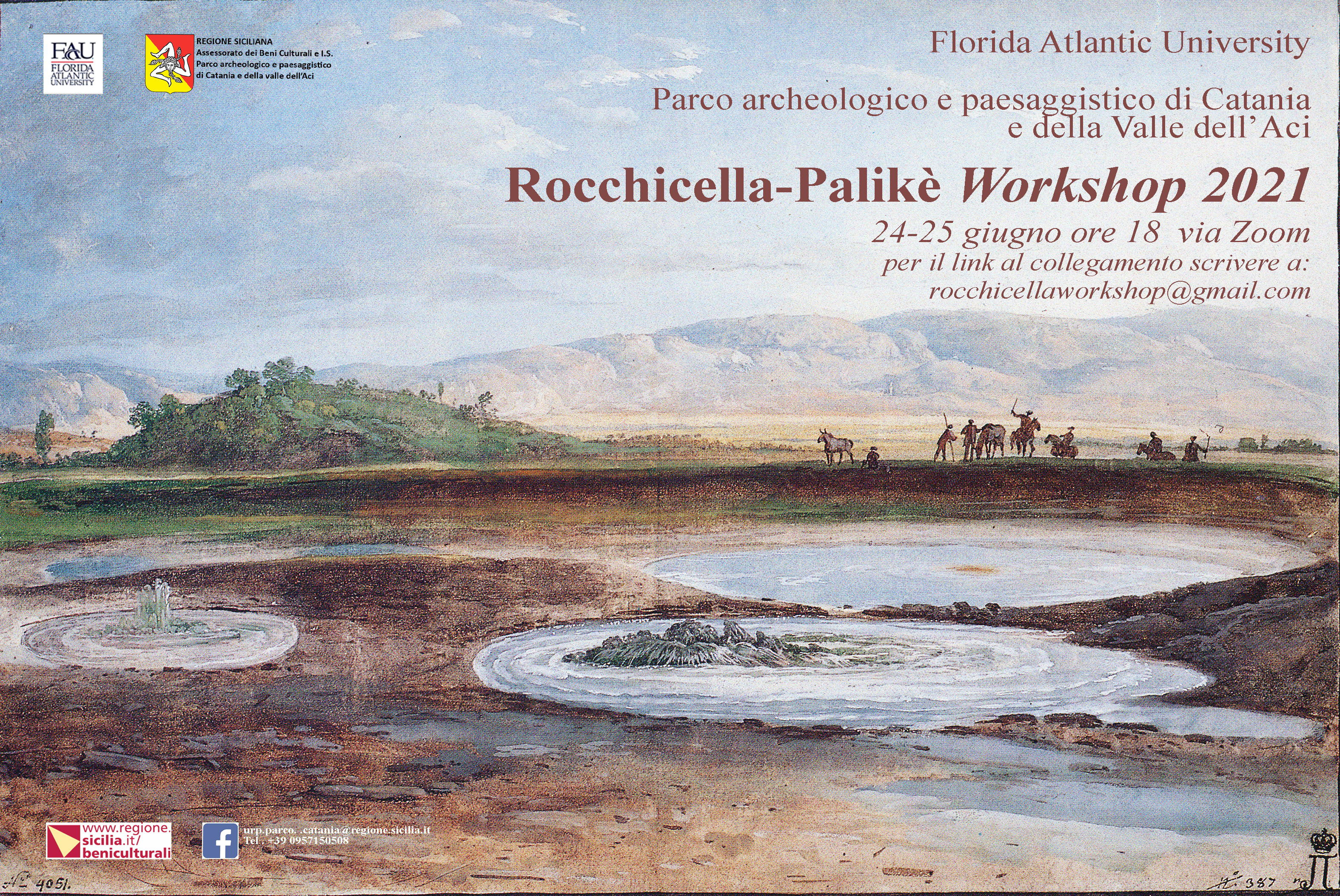 A workshop featuring contributions by a range of international scholars (Sicily, Spain, U.S., Canada) will be held remotely via the Zoom platform on Thursday, June 24, 2021 and Friday, June 25, 2021 from 9am – 1pm, EDT (3pm – 7pm in Sicily). The focus of the workshop is the historical interpretation of the archaeological site of Rocchicella di Mineo and the Santuary of the Divine Palikoi in eastern Sicily from the Archaic through the Hellenistic periods. Excavations, particularly those since 1995, have revealed a complex sequence of phases that run from the Mesolithic period through the Middle Ages with monumental buildings and remains pertaining to religious ritual during the periods of interest to this workshop. The program includes twelve formal presentations and ample time for open discussion. While the content of the workshop revolves around scholarly questions, the events are free and open to all those that are interested in Sicily and Mediterranean archaeology. In order to obtain a copy of the program with abstracts and links for the two sessions, please write to: rocchicellaworkshop@gmail.com. The workshop is sponsored by the Regione Siciliana, Parco Archeologico e Paesaggistico di Catania e della valle di Aci and by Florida Atlantic University.
When placing events on your calendar using these buttons, please check that time zone displays correctly.