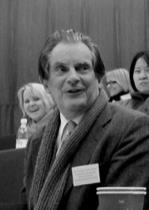 Thomas Howe is an architectural historian with a background in classical archaeology, art and architectural history and architectural theory and design. His dissertation on the Origin of the Doric Order (Harvard Diss. 1985) and his commentary for a new translation of Vitruvius' Ten Books on Architecture (Cambridge, 1999) are both widely used by scholars in these fields. His undergraduate training was in German language and literature at Lawrence University in Wisconsin. He attended the Master of Architecture Program at the School of Design at Harvard in the early 1970's, and transferred to the Ph.D. program in Fine Arts, doing his work in Greek and Roman architecture, theory and aesthetics.
Professor Howe has performed field work in Turkey, the United Kingdom and Italy. He has taught at Southwestern since 1985 where he is chair of art history, and introduced Southwestern's program in Architectural studies, the first such in the U.S. to include historical design as a regular part of the curriculum. Since 2001 he has been the chief archaeologist and master planner an innovative foundation in Italy (The Restoring Ancient Stabiae Foundation) which has as its mission the creation of one of the largest archaeological parks in Europe at the seaside elite villas at Stabiae near Pompeii. Since 2007 the Foundation has conducted extensive excavations and opened the first major foreign research institute in Italy south of Rome. The Foundation is establishing a new paradigm for the intertnational management of cultural properties in which a private Italo-American foundation aids the national government in the coordination of complex international teams and the long term management of an archaeological site.
Articles:
See Thomas Howe's work in the American Journal of Archaeology.
---