January 7, 2004
2004 Teachers' Workshops
---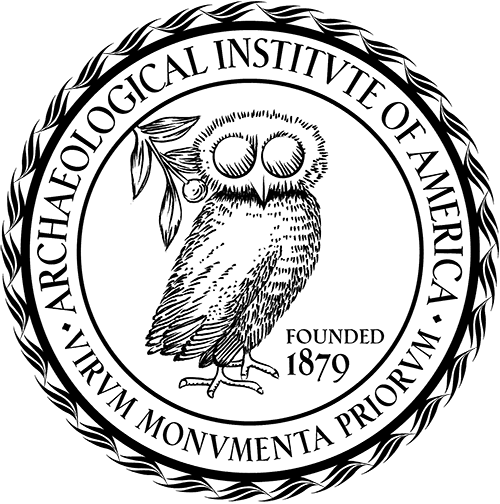 The 2004 Teachers' Workshops were held at the Hilton Hotel on Saturday January 3, 2004 in conjunction with the annual meetings of the Archaeological Institute of America in San Francisco.
The Archaeology of Native California: A Workshop for Teachers
10:00am- 12:30pm
This workshop is being presented in order to provide some updated information and resources for teachers about California archaeology.
Although our primary focus will be on the archaeology of native California, there is also a rich record of ideas and work on the archaeology of culture contact, and into the historic period, which can, nonetheless, shed light on aspects of native California lifeways. To a certain extent, we can tailor the workshop to the needs/interests of those teachers attending.
The proposed format will be to begin with a broad overview of California archaeology, current and new research and the kinds of questions that are being studied, and what results there are, ranging from what we now know about early occupation, the varieties and dynamics of hunter-gatherer lifeways, settlement systems, cultural practices and relationships. Some of these comments will be especially directed to questions that must be addressed in the curriculum for meeting state standards in history and social studies.
Then, the focus of the workshop will be on resources for teachers.
We will provide a full packet of information about:
places that can be visited, especially in the greater Bay Area;

what kinds of resources are available from a multitude of sources and how to access them; as well as

at least 2 or 3 specific lesson plans for teachers to adopt or adapt.
The workshop presenters include:
two professors from UC,Berkeley; one of whom is an active archaeologist in California

graduate students in archaeology from UCBerkeley, who will present issues and ideas from their own research both on California archaeology and on archaeological outreach, as well as from the native Californian's point of view.
Teachers are encouraged to also attend some part or all of the Archaeology Fair, being held the same day at the Hilton, where, for example, there will be a special demonstration on California rock art.
Current Issues in the Study of Classical Greek Society and Culture: Bringing Vase Painting to Life in its Ancient Context
2:00 – 4:30 pm
Recreate a Greek vase painting and bring the process back into your classroom!
In this session, a classical archaeologist, Dr. Shelby Brown, and a professional ceramicist, Sue Sullivan, both teachers (grade 6-adult) team up to illustrate a multi-disciplinary project and hands-on approach to introducing students of all ages to Athenian Greek vase painting and culture. The topic of this workshop is especially appropriate for teachers whose curricula center on ancient civilizations, visual arts, classical language, gender studies, and mythology. During the course of the afternoon, teachers will become students and create a "vase painting" in both Black and Red Figure styles.
Greek Black and Red Figure vase painting of the Archaic and Classical periods is among the most famous of ancient Greek art forms, and the vases influenced generations of artists in antiquity, and again from the Renaissance until today. Red Figure succeeded Black Figure as the Athenian vase style of choice after about 500 B.C.E. These Greek vases were transported all over the ancient Mediterranean world, and have been discovered in many contexts, including in ship wrecks excavated by underwater archaeologists at the bottom of the sea.
The project is centered on helping students put themselves in the shoes of an ancient painter and, using realistic tools and techniques, create an image in both Red and Black Figure styles. Before they transform themselves into ancient vase painters, students learn the social and practical context of vases used in Greek dining rooms, and consider the range of images of daily life and myth that decorate the vessels. Thus they view the vases from the perspective of a viewer and consumer before taking on the perspective of the artist. Teachers go through the hands-on painting process themselves so they can carry the project back into their classrooms.
The goals of the workshop are to help teachers:
introduce their students to the cultural context of ancient Greek, and especially Athenian, vase painting and to the range of depictions on the vases of daily life and mythology.

experience the artistic and technical process of creating Greek Black Figure and Red Figure painting and bring the process back to their classrooms.

introduce students in an immediate and kinesthetic way to the concept of positive and negative space (which are reversed from Black to Red Figure) and to the use of two dominant colors.

enable their students to come to a genuine and informed personal opinion about Greek vase painting from the perspective of both a viewer/user and an artist.

understand the relevance of the project to state and national Arts and History standards.