As of May 2021, all active AIA Society members have full access to the digital archives of ARCHAEOLOGY magazine. Thanks to the generous support of an AIA donor, we have partnered with our digital provider to scan all past issues of ARCHAEOLOGY from the first issue in 1948 to the present. Society members can explore any issue and discover which stories the magazine covered throughout the years.
Over time, we will develop curated reading lists to help our users quickly find topics of interest. In the meantime, check out these recommendations from ARCHAEOLOGY magazine editors:
Jarrett A. Lobell – "The Great Egyptian Crocodile Mystery"
Eric A. Powell – "Maya Superstates" and "The Beginnings of Mural Painting"
Marley Brown – July 1976 Issue
Daniel Weiss – "Images of the Ice Age"
Benjamin Leonard – "Golden House of an Emperor"
Malin Grunberg Banyasz – "Naples Underground"
---
How to Login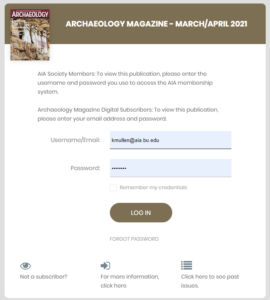 Society members will need to use their membership system login to access any digital issue in the archive. A reminder – your membership system login is separate from your AIA website login. Once the archive validates your AIA Society membership status, the issue will open in your web browser. If you need to recover your membership system login, please contact the Membership Department at membership@archaeological.org or (857) 305-9351.
---
How to Navigate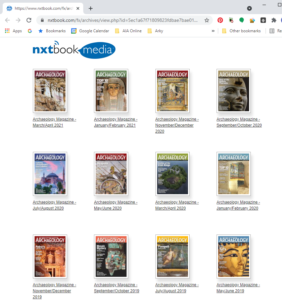 You can access the full issue list by going to the main archive page. Once there, simply click on any cover to open that issue. You can always navigate to the current issue by going to NxtBook -Arky Current Issue.
---
Helpful Tips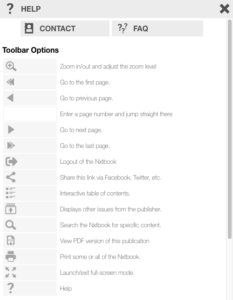 When logging in for the first time, click the box next to "Remember my credentials" to avoid having to log in for every issue. For a guide to the Toolbar Options, click on the question mark symbol in the top right corner.
---