October 7, 2010
2010 Field School Scholarship Winner: Jessica Galea – Amarna Project, Egypt
by Jessica Galea
---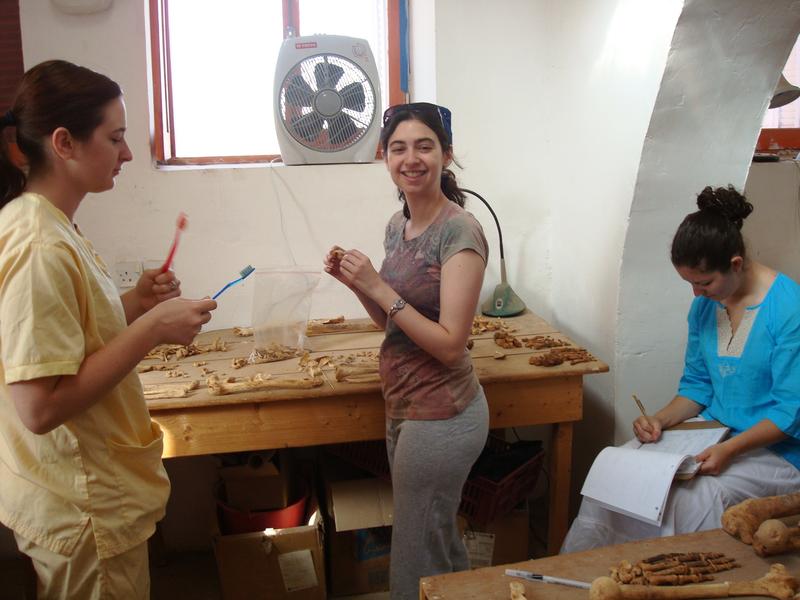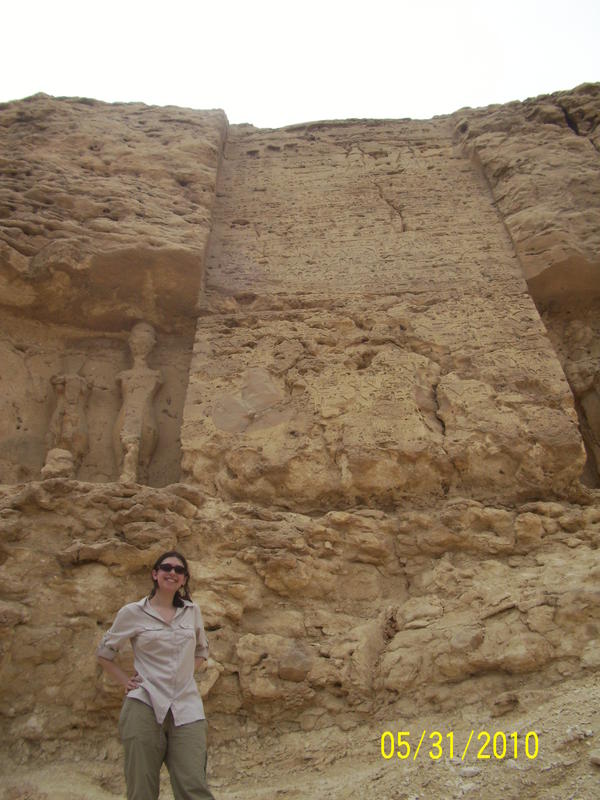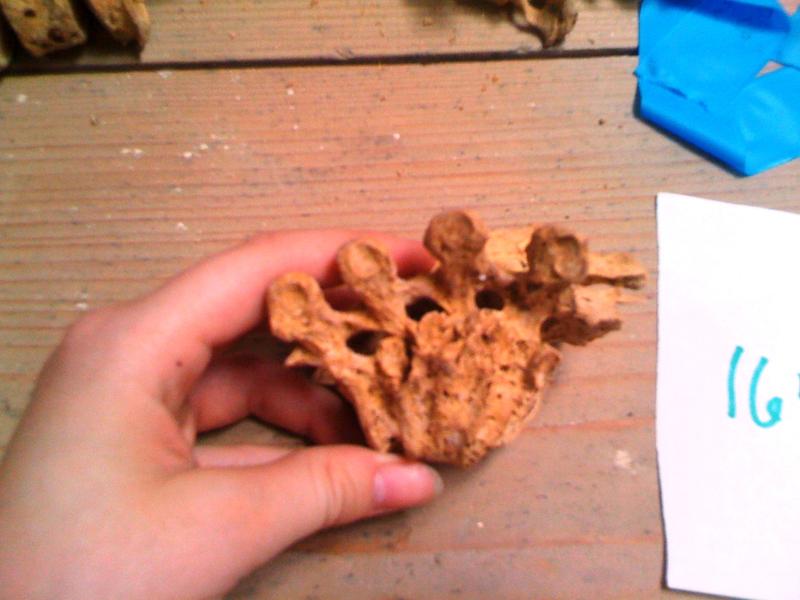 My first field school with the Amarna Project in Egypt was truly a life-changing experience.  Not only was it a first step into my intended career, but it was a character-building environment that changed perspectives about myself and my world.  Stepping into the unknown with a dozen strangers takes a great deal of mental fortitude alone, especially when that unknown turns out to include temperatures of 120˚ F and a striking new culture.  However, the challenges mean little when one is given the opportunity to explore the magnificent wonders of ancient Egypt, from the pyramids to highly decorated tombs and temples – and to work in a place like Amarna.
In 1345 BC, the pharaoh Akhenaten moved the religious capital from Thebes to Amarna, a remote region untouched by neither man nor god.  For various reasons archaeologists continue to speculate, the king banished the worship of all gods but the Aten, the androgynous sun disc, placing himself as high priest.  Despite a mere 17 years, architecture, art, and burial practices underwent revolutions that never truly left Egyptian life, even after Amarna was abandoned and the old ways restored during the reign of Akthenaten's son Tutankhamun. Amarna offers archaeologists a unique snapshot into a single generation of ancient Egyptian life.
About five hours south of Cairo, the site neighbors a remote, isolated village that isn't even on the map.  Thus the field school doubled as an opportunity for cultural immersion; an hour away from the nearest market, we were bound to the site for four straight weeks.  We did, however, explore the tombs of Akhenaten's nobles, such as Ramose, as well as that of the royal family.  The bright blues, reds, and yellows glowed as if we had stepped through a wormhole and were witnessing them only days after the images were painted.  Our dig house was built on the foundations of an ancient house that was part of the workmen's village, the people responsible for making Amarna possible.  This is where the famous bust of Nefertiti was discovered.  This field school was also unique because the excavations had already passed – we were studying the skeletons of the workers. 
Professors of the University of Arkansas Fayetteville and undergraduates from all over the US cleaned crate after crate of bones.  At 8 AM we began work, cleaning each bone with toothbrushes and laying them out in anatomical position.  Hair, textile, flesh, and powdered brain were bagged separately; the dry conditions supplied us with an incredible amount of soft tissue.  We also practiced methods for estimating age and sex.  Unfortunately, however, the looting that occurred in antiquity left us little in the way of artifacts but a few earrings and tiny figurines.  What we did find in abundance was pathology.  Out of the 76 individuals we examined this season, 14 were children.  This suggests an epidemic, a project that a University of Arkansas grad student has undertaken.  My project focused on spinal trauma.  As workers, dents in the vertebral bodies (Schmorl's nodes), compression fractures, and varying degrees of arthritis were ubiquitous in individuals as young as fifteen.  This fall I will expand upon my results for my honors thesis in anthropology at the University of Illinois at Chicago.
No matter if it was the first or fiftieth bone I had cleaned, I was always struck by its delicate beauty.  Each feature is elegantly fashioned for the bone's function, the stunning logic that pervades the natural world.  The changes that manifest in the human body when nature meets human culture are what drive me to explore bioarchaeology: the teeth tell us about diet, the spine describe the type of work performed, and the tarsals and metatarsals give hints about footwear (as one student's project explored).  Even if I do not continue to work in Egypt, I am reasonably certain my love for the dead will continue to inspire me for years to come.
I owe a great deal of gratitude to many people for this experience.  I want to thank Dr. Barry Kemp for opening his desert home to a dozen enthusiastic American undergrads; Drs. Jerry Rose and Melissa Zabecki of Arkansas for their academic and personal support throughout the season; and, of course, the Archaeological Institute of America for their generous gift of the Jane C. Waldbaum Scholarship, without which I would still be waiting to launch my career.