November 11, 2013
2013 AIA-MOS Archaeology Fair Brings its Biggest Crowd Yet!
---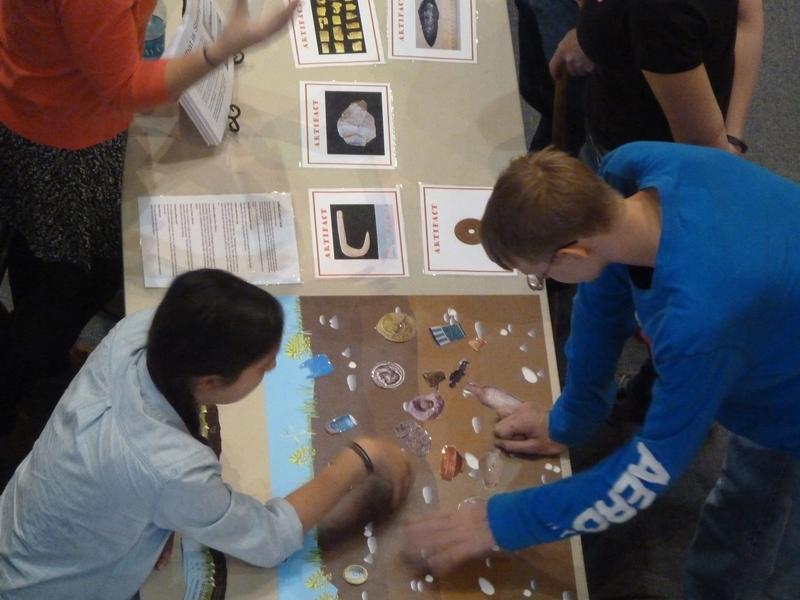 The numbers are in! The AIA and the Museum of Science, Boston are pleased to announce that the 2013 AIA-MOS Archaeology Fair was our best one yet!
Over the two day fair, the AIA and MOS were joined by 21 presenting organizations ranging from museums and state institutions to historical societies and local universities. On Friday, October 18, many of our visitors were school groups from the New England area, some coming from as far away as Connecticut. Between the elementary and middle school kids and the Museum's regular Friday crowd, we interacted with nearly 2500 people! On Saturday, October 19, the fair brought in an impressive number of families, and we saw a constant stream of enthusiastic fair-goers all day, with almost 3000 attendees! All in all, the AIA and MOS estimate that we spread the wonderful world of archaeology to around 5469 people over the weekend.
The AIA would like to again extend our thanks to the presenting organizations, volunteers, visitors, and our great host, the Museum of Science, for making this fair such a great success!