December 8, 2015
2016 AIA Award Winners
---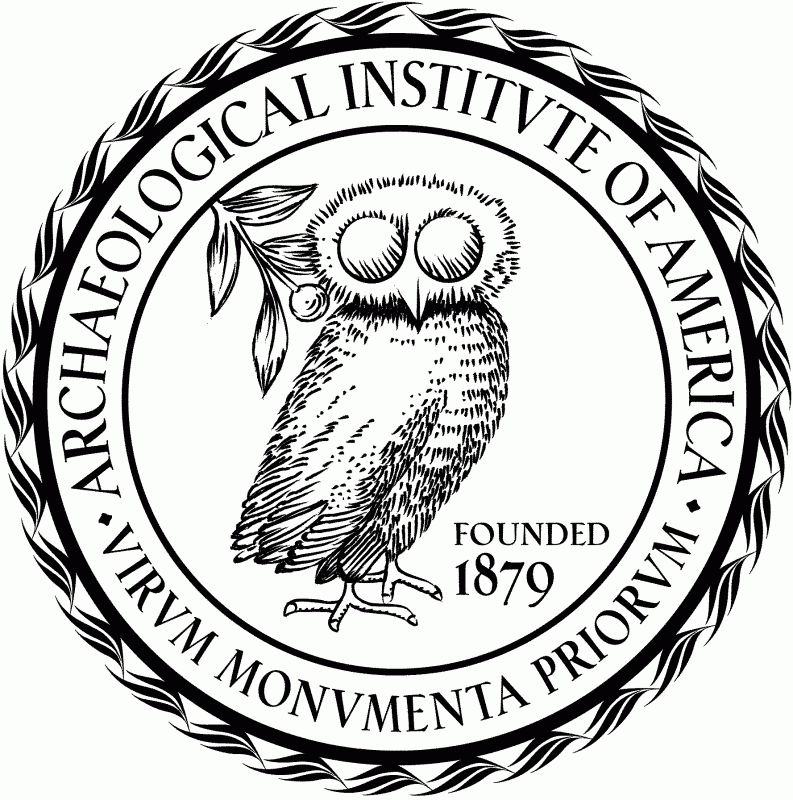 The Archaeological Institute of America is pleased to announce our 2016 Award Winners.
Gold Medal Award for Distinguished Archaeological Achievement
Malcolm Bell III, University of Virginia
For his work in the field at Morgantina and his highly successful leadership in the effort to combat the illegal excavation, export, and sale of antiquities in Italy.
Pomerance Award for Scientific Contributions
Melinda Zeder, Smithsonian Institution
For her pioneering research and global recognition in zooarchaeology; her innovative work in the application of archaeology and genetics in documenting the domestication of plants and animals; and her widely used morphological criteria to reliably distinguish between animal bones of closely related species.
Martha and Artemis Joukowsky Distinguished Service Award
Brian Heidtke
For his many years of devoted service to the AIA as a Trustee and Treasurer and his involvement in AIA fund-raising efforts.
James R. Wiseman Book Award
Thomas F. Tartaron, Maritime Networks in the Mycenaean World (Cambridge University Press, 2013)
For the book's offer of a new structure and method for integrating land and marine archaeology and history in a stimulating and accessible way.
Felicia A. Holton Book Award
Patrick Vinton Kirch, A Shark Going Inland Is My Chief: The Island Civilization of Ancient Hawaii (University of California Press, 2012)
For the book's clear and engaging style in using archaeology along with historical records and ethnological research.
Excellence in Undergraduate Teaching Award
Ann Olga Koloski-Ostro, Brandeis University
For her three decades of engaging and enriching those she teaches and her multidisciplinary approach to the classical world.
Conservation and Heritage Management Award
City of Toronto's Heritage Preservation Services and the archaeological and cultural heritage consultancy, ASI
For their work in developing, implementing, and maintaining an Archaeological Management Plan for the City of Toronto.
Best Practices in Site Preservation Award
Vernon Township Historical Society
For the diligent work to preserve, protect, and promote the Black Creek Indian Site through the implementation of an interpretive plan and cultural resource program that involves close collaboration with state and national officials.
Outstanding Public Service
Cindy Ho, Saving Antiquities For Everyone
For her prominent and dedicated work to raise public awareness of the need to safeguard archaeological heritage.
Outstanding Work in Digital Archaeology Award
Open Context, Sarah Whitcher Kansa and Eric Kansa, Alexandria Archive Institute
For its significant contribution to the preservation, curation, and publication of archaeological data through a free, open-access and innovative approach to the management of archaeological data.
Graduate Student Paper Award (presented at the 2015 Annual Meeting)
Rachel Kulick, University of Toronto, "Geoarchaeology and Landscape Change in Bronze Age East Crete: The Case of Post-Theran Palaikastro"  
For her paper, which presented carefully researched conclusions that were both coherent and persuasive.
Johanna Boyer, University of Missouri, Columbia, "Two Late Roman Wells in the Athenian Agora"
For her paper's important contribution about the Athenian Agora in Late Antiqutiy.
Please join us in honoring these award winners at the Awards Ceremony on Thursday, January 7, 2016 at 5:30 pm during the Annual Meeting in San Francisco, CA.