January 17, 2017
2017 AIA Award Winners
---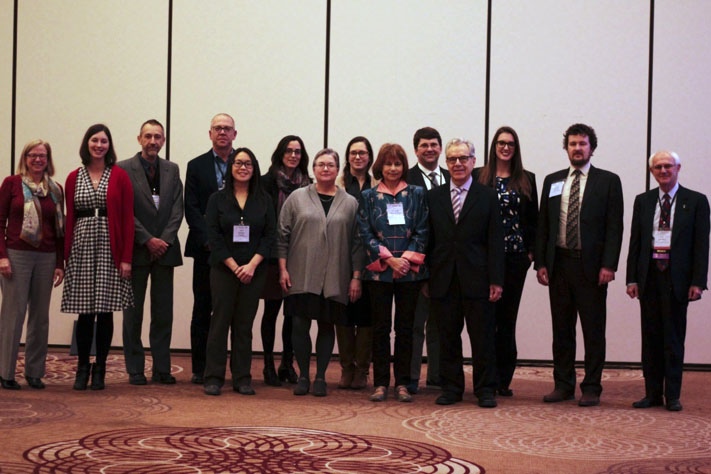 The Archaeological Institute of America is pleased to announce our 2017 Award Winners.
Gold Medal Award for Distinguished Archaeological Achievement
John R. Clarke, University of Texas, Austin
For his outstanding record of scholarly achievement, along with his notable contributions in both teaching and service.
Pomerance Award for Scientific Contributions
Curtis W. Marean, Arizona State University
For his contributions to Pleistocene archaeology, especially through the application and development of archaeological science approaches.
Martha and Artemis Joukowsky Distinguished Service Award
Barbara Tsakirgis
For her over 30 years of service to the AIA, including membership on the Governing Board, membership in the Nashville Local Society administration, and many lecture circuits.
James R. Wiseman Book Award
Michael Jones & Susanna McFadden (eds.), Art and Empire: The Roman Frescoes and Imperial Cult Chamber in Luxor Temple, (Yale University Press, 2015)
For the book's important contributions to the study of imperial iconography of the Roman Tetrarchic period and, by extension, to the archaeological study of Roman imperialism in the provinces.
Felicia A. Holton Book Award
Miranda Aldhouse-Green, Bog Bodies Uncovered – Solving Europe's Ancient Mystery (Thames & Hudson, 2015)
For the book's integration of a large body of archaeological practice and inquiry, making extensive use of classical literary sources, to shed light on the mystery of the bodies and to speculate on the possible reasons for their fate.
Excellence in Undergraduate Teaching Award
Bonna Wescoat, Emory University
For her engaging teaching style, characterized by a strong emphasis on custom-designed, active-learning opportunities outside the classroom and the use and adaptation of modern visualization techniques to map and model ancient sites and buildings.
Outstanding Public Service
Jessica S. Johnson, Smithsonian Museum Conservation Institute
For her extraordinary work in training and protecting Iraq's cultural heritage.
Outstanding Work in Digital Archaeology Award
Pleiades
For its work in creating an essential component of the scholarly digital infrastructure that is vital to facilitating academic research in the 21st century.
Graduate Student Paper Award (presented at the 2015 Annual Meeting)
Andrea Brock, University of Michigan, "Recent Discoveries from a Mechanized Coring Survey of Rome's Forum Boarium"  
For her paper's innovation that will likely have a great deal of impact on the field of Roman archaeology.
Danielle Smotherman Bennett, Bryn Mawr College, "Breaking the Silence: Philomela in the Athenian World of Images"
For her paper's groundbreaking approach incorporating ancient literary evidence, as well as communication theory, to illuminate the visual markers and ancient perceptions of psychological and emotional trauma
Please join us in honoring these award winners at the Awards Ceremony on Friday, January 6, 2017 at 5:00 pm during the Annual Meeting in Toronto.