December 10, 2016
2017 Conference for Heritage Educators
---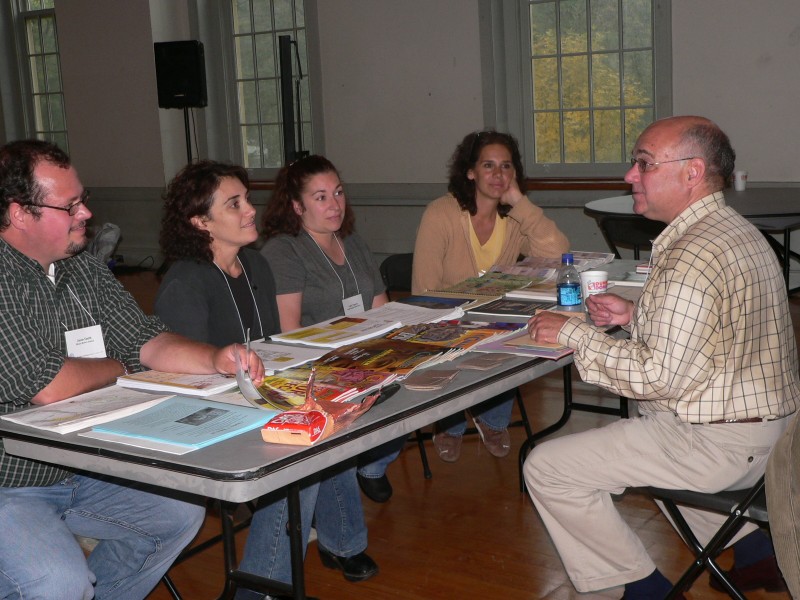 The AIA will host the Third Annual Conference for Heritage Educators at the Institute's Annual Meeting in Toronto, Canada on January 7, 2017. We have an exciting program planned for the day and we hope you can join us.
The results of the first two conferences have far surpassed our expectations. In the last two years, we have drafted a statement of ethics for heritage educators, that includes definitions of both heritage and heritage education; we inspired the publication of a special edition of the Society for American Archaeology's online journal Advances in Archaeological Practice that focused on heritage education; we have discussed and implemented more evaluations of our programs; and two conference participants have even initiated the creation of a new non-profit organization focused on heritage education.
We hope to build on this momentum in 2017. The program for Toronto includes a "Training the Trainers" workshop focused on sharing with peers that will be led by AIA Executive Director, Ann Benbow, who has been working in education for over twenty years. We are also very excited to feature two special sessions that deal with the archaeology and heritage of First Nations and marginalized groups.
Program
8:00-8:30

Welcome and introductions

8:35-9:35

Session 1: What have we been doing since last year? Updates on the Statement of Ethics, Evaluations, and AAP Publication

9:40-10:25

Session 2: Lightning Show and Tell

10:30-12:00

Session 3: "Seeking Evidence in Alternative Spaces: the Case Study of the Black Church in the Ward District of Toronto"

The session deals with the archaeology and heritage of marginalized groups in Toronto, here specifically black Canadians in one of the poorest urban neighborhoods of Canada from the mid 19-mid 20th centuries, and how teachers have been trying to incorporate this new and at times controversial material into their curricula.

12:00-1:00

Lunch

1:00-2:00

Session 4: Training the Trainers—"Sharing with Peers"

2:05-3:35

Session 5: "Seeking to Contextualize First Nations Curricula through Archaeology"

This session considers the sensitive issue of dealing with archaeological material which still has meaning for living descendants. Should objects that still have meaning to a living population be treated like any other materials of a past society?

3:40-5:00

Session 6: Future plans and concluding remarks
For registration and hotel information, click here.