June 22, 2022
2022 Bartman Internship Winners Announced
---
The Museums and Exhibitions Committee has chosen this year's winners of the Elizabeth Bartman Museum Internship. Congratulations to Jenna Martin and Daniel Everton!
Jenna Martin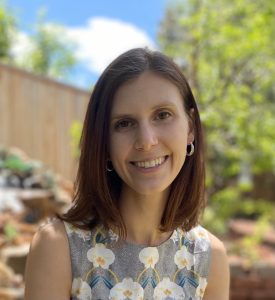 Jenna Martin is a second-year MA student in the Cornell Institute of Archaeology and Material Studies at Cornell University, focusing on Roman Archaeology. She received her BA in Anthropology from the University of Montana. The Elizabeth Bartman Museum Internship will allow Jenna to pursue a curatorial internship and research in the Scottish History and Archaeology Department at the National Museum of Scotland. She will learn curatorial techniques, cataloguing procedures, and investigative methodologies with a focus on some of the museum's lesser-studied Roman silver artifacts. Her thesis research investigates how Roman silver impacted socio-political trajectories in Iron Age Scotland by affording certain possibilities for human action in a landscape influenced by colonization, imperial power, and inequality.
Daniel Everton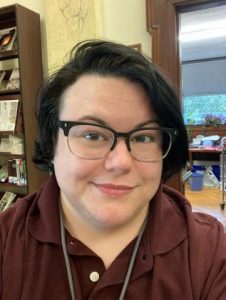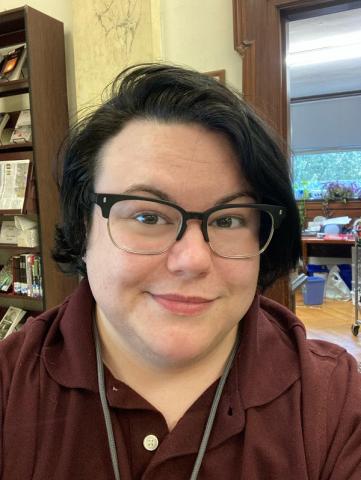 Daniel W. Everton is a Masters student in Public Humanities at Brown University, focusing on repatriation, decolonization, and collections management. He received his B.A. in History at University of Massachusetts – Dartmouth in 2019. He has worked with art museums, library archives, and the National Park Service in the Greater Southcoast Area of Massachusetts. His interests include, but are not limited to, the history of craft and trade in textiles, gender and sexuality, and effects of colonization. Daniel's internship with the Museo Egizio in Turin, Italy will provide foundational research for his thesis about the care and ethics of managing Ancient Egyptian collections and their exhibition, as well as learn digital humanities applications in the museum world. He hopes that his research outcomes will help provide answers and possible trajectories for the future of museums and collection managers grappling with current issues around repatriation and restitution.
You can follow along on Dan's internship experience by following him on Instagram @dandoesresearch.
The Elizabeth Bartman Museum Internship
The Elizabeth Bartman Museum Internship is a scholarship established in honor of AIA Honorary President Elizabeth Bartman to assist advanced undergraduates, graduate students, or those who have recently completed a master's degree with the expenses associated with participating in a museum internship either in the United States or abroad. Click here for more information on how to apply for the Elizabeth Bartman Museum Internship.