April 12, 2022
2022 Build Your Own Monument Results
---
The results are in! This year's Build Your Own Monument (BYOM) submissions spanned the globe from Çatalhöyük to Chichén Itzá and everywhere in between. We have four winners to announce this year from the popular vote and judge's pick winners in both the Youth and Adult categories. All winners will receive a subscription to ARCHAEOLOGY magazine.
Take a look at our winning monuments:
Judge's Picks
This year's celebrity judge and AIA Director of Programs Ben Thomas wrote: "It's always hard to pick just one winner from these fantastic submissions, but after much (internal) debate I decided to pick the fabulous LEGO Sphinx as the winner of the youth category and the incredible Minecraft City of Priene in the adult category."
Youth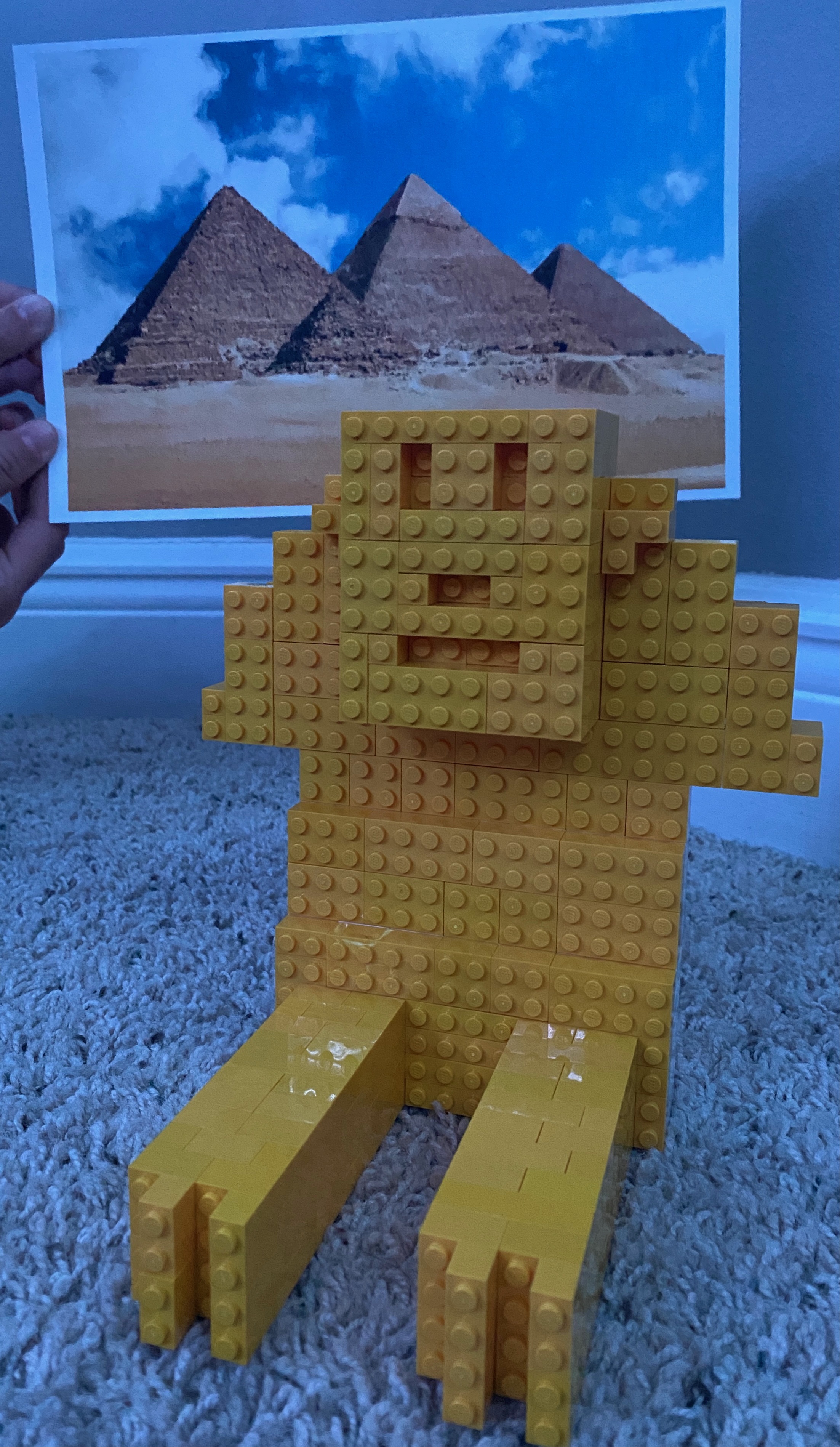 Laney, Age 13
Cantonment, Florida, USA
Materials used: LEGOs & Picture of Pyramids for background
Monument: Great Sphinx of Giza

Dr. Thomas writes: "I love the old school simplicity of the Sphinx. Laney's creation captured the majesty of the monument. I love the expression on the face (lack of nose noted and appreciated). Thank you for providing the picture of the pyramids as context. Well done!"
Adult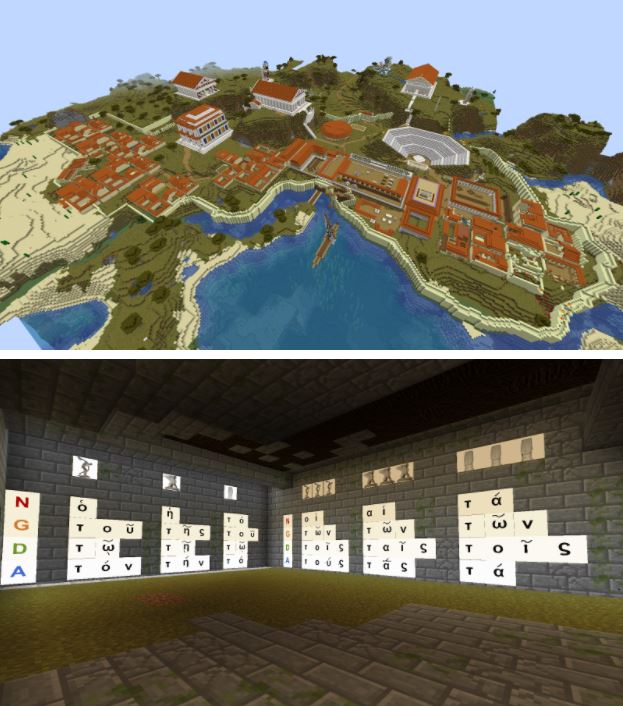 Benjamin Lucas and Max Swenson
Eugene, Oregon, USA
Materials: Built in Minecraft w/in-game assets and custom-made letters (Greek alphabet). Designed as a memory aid for students of Classical Greek.
Monument: Ancient City of Priene
Dr. Thomas shared "Benjamin and Max's Minecraft city is beautifully constructed with great attention to detail. Not only is it a fantastic memory aid for students of Classical Greek, it is also a great way to introduce Minecraft aficionados to the Classical world. Kudos!"
You can see a YouTube video tour by Benjamin Lucas of this creation:
Popular Vote Winners
During a week of voting nearly four thousand votes were cast (3,997 to be exact) for our thirteen 2022 BYOM entries. Two monuments emerged victorious:
Youth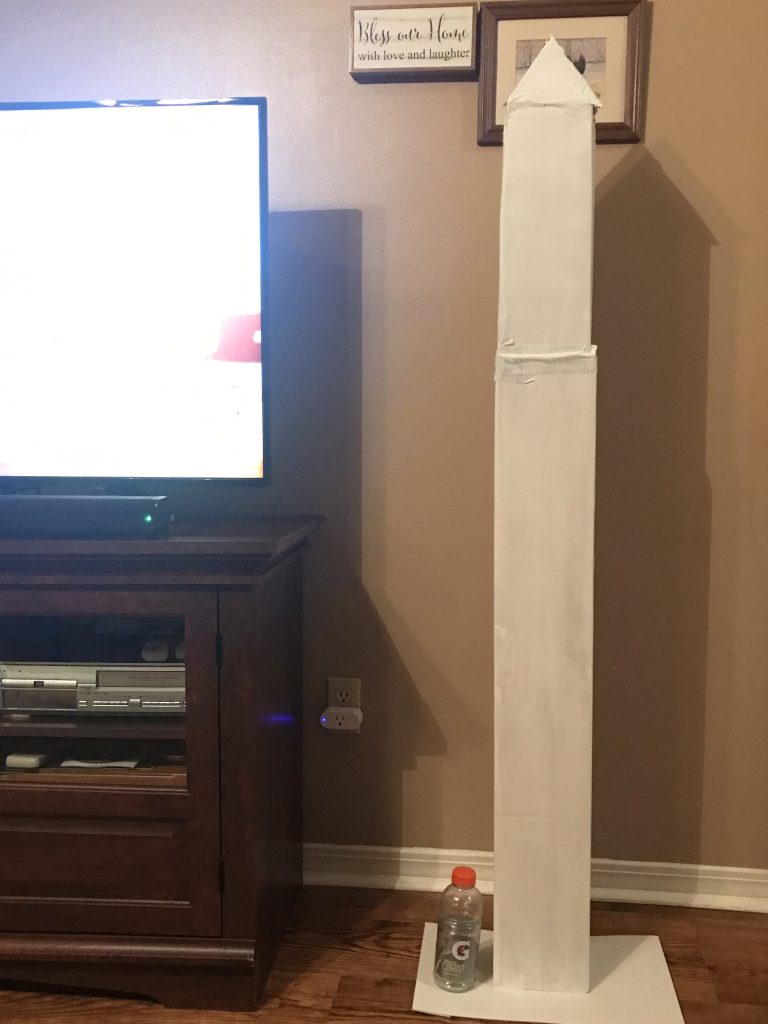 Bailey P., Age 11
Pensacola, Florida, USA
Materials used: Cardboard, duct tape, spray paint, house paint and glue gun
Monument: Washington Monument

Bailey's monument is not only the largest monument submitted this year, it got the largest number of votes!
Caia Murphy
Pasadena, California, USA
Materials used: Clay
Monument: The Treasury at Petra
Caia's intricate details are fabulous and it is no surprise that her entry garnered hundreds of votes!
We once again enjoyed all the BYOM entries that were submitted this year and applaud everyone in their efforts!