March 27, 2023
2023 AIA Fellowships Spotlight: Archaeology of Portugal
---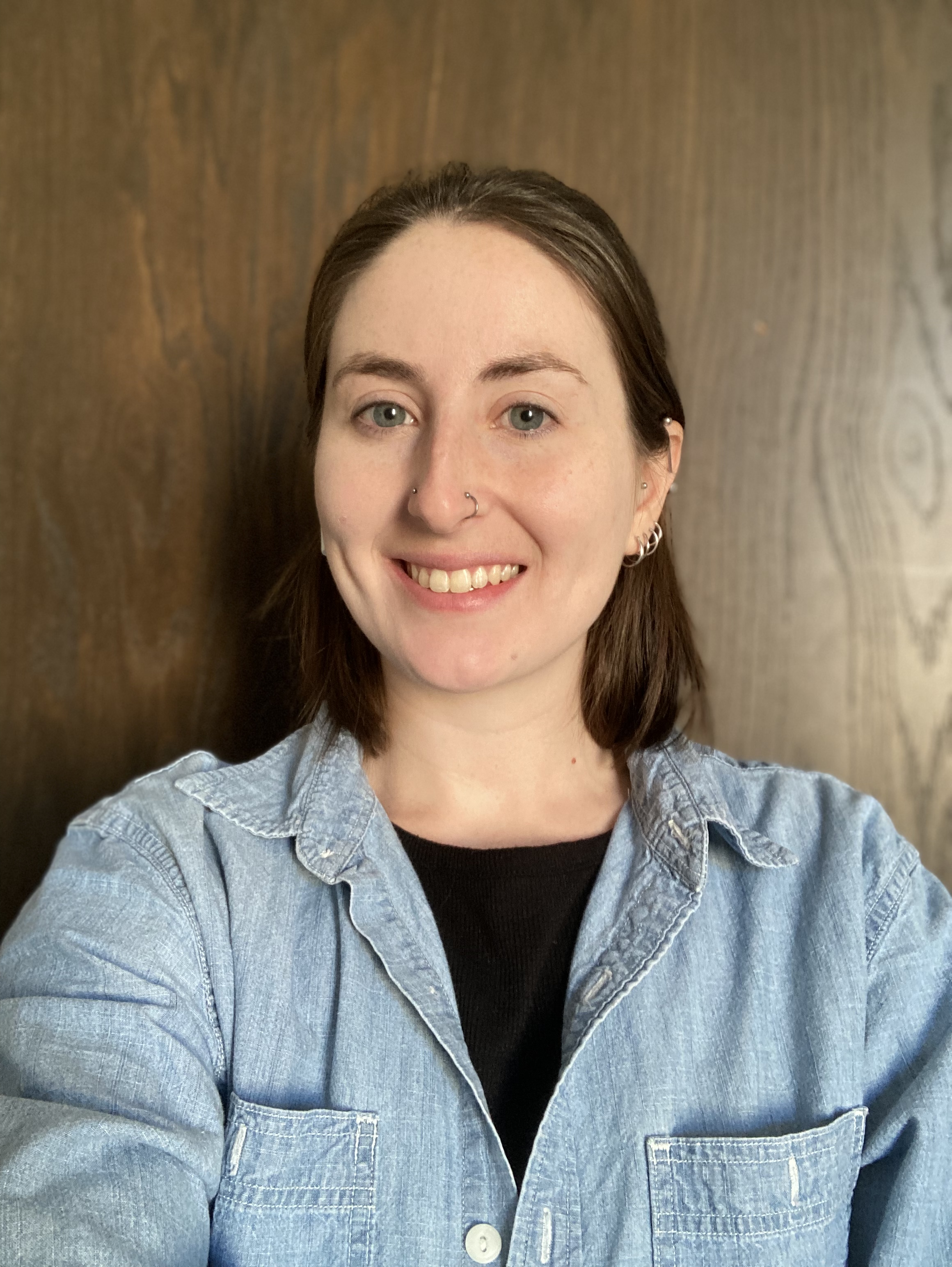 To celebrate our 2023 Fellowship recipients, we will be spotlighting each of our winners in news stories on the AIA website. We have reached out to our winners to learn about their projects and about their experiences in archaeology. We're excited for you to meet each of them, beginning with one of the Archaeology of Portugal Fellowship winners, Victoria Priola.
---
Archaeology of Portugal Fellowship Winner: Victoria Priola (she/her); The University of Iowa 
What is your fellowship project about?
My fellowship project investigates textile production and regional interactions in southwestern Iberia during the Late Neolithic and Chalcolithic (late 4th-3rd millennium cal BCE) through a study of the ceramic loom weights found at the ditched enclosure site Perdigões (Reguengos de Monsaraz, Portugal). Loom weights are found at both settlements and ditched enclosure sites and provide an excellent proxy for the study of textile production in the absence of direct evidence which very rarely survives. By analyzing the loom weight collection from Perdigões and comparing it with the assemblages from other settlement and ditched enclosure sites in the region, I will test whether there are significant similarities or differences in textile tools and textile production practices taking place at ditched encloses and settlement sites. My project aims to provide additional insight into the debated function of ditched enclosures in southwestern Iberia and help archaeologists better understand the nature of regional interactions through the lens of textile production during this period of emergent social complexity.
How did you get your start in archaeology?
I got my start in archaeology as an undergraduate anthropology student at the University of Central Florida. During the summer of my sophomore year, I had the amazing opportunity to work on a field project directed by one of my professors, Scott Branting, surveying and excavating the Iron Age city at Kerkenes Dağı in Central Turkey. This experience solidified my passion for archaeology, inspired me to seek out additional fieldwork opportunities, apply to graduate school, and, ultimately, pursue a career in archaeology. I continue to work towards this goal as a Ph.D. candidate in the Anthropology Department at the University of Iowa.
Where in the world has archaeology brought you (fieldwork, research, conference travel, etc.)?
Archaeology has given me the opportunity to travel both domestically and abroad. I have worked on excavations in Florida, Iowa, and Kansas in the US and traveled to Turkey, Italy, and Spain for fieldwork in the past as well. My own research also takes me to Spain and Portugal as my dissertation focuses on the southwestern region of Iberia.
What is one of the most memorable things that has happened to you in the field?
All of my fieldwork experiences have had very memorable moments, so it's difficult to choose just one. While in Turkey, I once found myself riding a donkey during our lunch break after a local herder passed by the site. In Italy, I got to attend the opening of a new museum exhibition on the site where I was currently working. In Florida, while working at the Cape Canaveral Air Force Station, we had a private tour of the launch pads and often took our lunch on the beach. But beyond these unexpected moments and some other exciting archaeological finds, the incredible people I have had the chance to meet and get to know during fieldwork will always be the most memorable.
How has the AIA contributed to your success/professional goals?
The AIA played an important role in my decision to pursue graduate research and a career in archaeology. Attending the local AIA talks as an undergraduate allowed me the opportunity to hear about a wide range of research topics that exposed me to new ideas and untimely helped me to decide on my own research area. As a graduate student, I continue to attend the local and virtual AIA talks whenever I can and pay close attention to the opportunities provided by the AIA. Most significantly, the funding from the AIA Archaeology of Portugal Award will help me to complete the data collection portion of my dissertation research, contributing significantly to my professional goals.
---
Learn more about what Fellowship opportunities are available through the AIA or reach out to our Programs and Professional Services Coordinator, Kati Albert at kalbert@archaeological.org.