April 6, 2023
2023 AIA Fellowships Spotlight: Archaeology of Portugal
---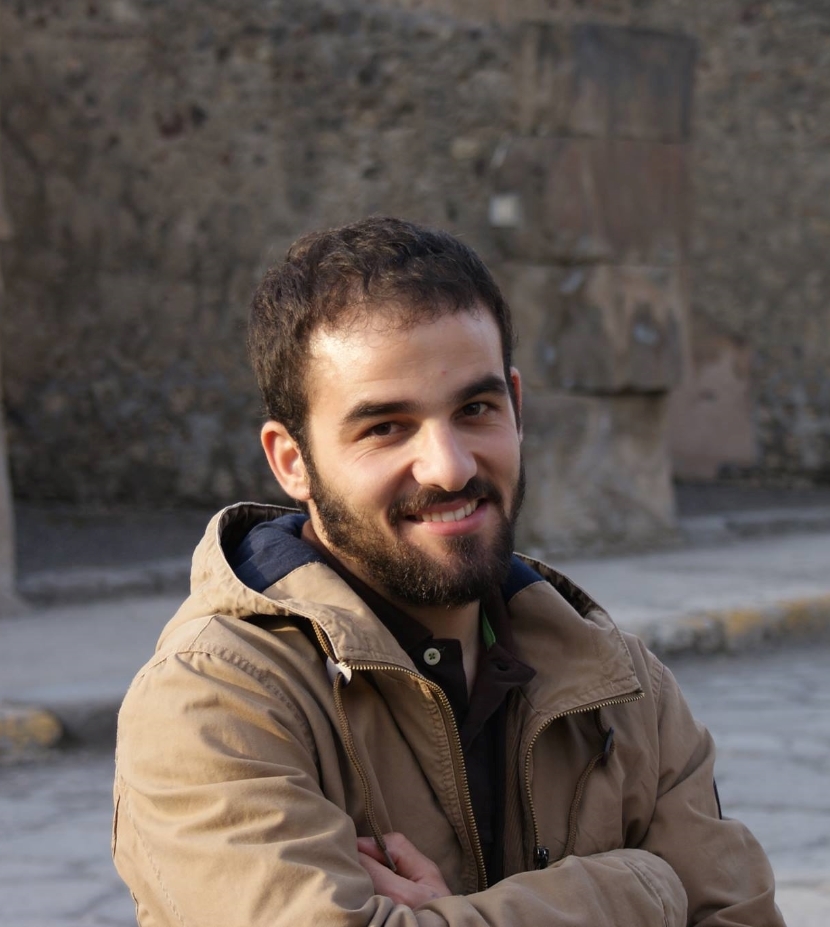 To celebrate our 2023 Fellowship recipients, we will be spotlighting each of our winners in news stories on the AIA website. We have reached out to our winners to learn about their projects and about their experiences in archaeology. We're excited for you to meet another one of our Archaeology of Portugal Fellowship winners, Gil Felipe Vilarinho. 
---
Archaeology of Portugal Fellowship Winner: Gil Vilarinho; University of Évora 
What is your fellowship project about?
The Archaeology of Portugal Fellowship will be used for equipment and laboratory costs in the framework of my ongoing doctoral research project "Ornamental stone in Late Antique Lusitania: Supply, trade and use". Using a complementary approach that includes geochemical analysis, remote sensing, pedestrian surveys and the study of artefacts from several archaeological sites, this research aims to shed new light on the way in which people in Lusitania – the western portion of the Iberian peninsula – made use of ornamental stone in the late Roman and the subsequent Migration periods. As a durable material, stone allows us to trace not only changing aesthetic tastes but patterns in the economy of the region as well. Particularly, given the importance of some coloured stone in Classical antiquity, especially marble, which was to become a sign of Roman-ness and had a lasting ideological impact in the following centuries, this study can also provide some valuable insights into the debate on the socio-economic transformations experienced between the third and sixth centuries AD in this frequently overlooked far western corner of the Roman world and the wider western Mediterranean.  
How did you get your start in archaeology?
My first contact with archaeology occurred at a relatively later stage of my formative years. Though now when I look back I realise there was something there, such as when I dug a hole in my parents' backyard looking for an old well, I was born and raised in a town created in the 20th century and, as history and heritage were less tangible than in other Portuguese areas and I actually did not know archaeology was even a thing up until I was about to apply for University. I have, however, always loved History, I always got the highest grades, and I also liked geology. It was just when I was pondering the options available at universities that I understood archaeology was an option. I started to read about it and I instantly realised that was my thing. 
Where in the world has archaeology brought you (fieldwork, research, conference travel, etc.)?
Archaeology allowed me to do what I love in different contexts and places across western Europe. While the research that I have been undertaking has already taken me to every corner of the Portuguese territory and some Spanish regions, participating in other research projects have led me to fieldwork in places as diverse as the high mountain peaks of the Abruzzo and Molise regions, in Italy, while surveying Samnite hillforts, or the sandy beaches of the island of Mallorca, Spain, where I participated in the excavation of the Roman city of Pollentia. In the meantime, I have also presented some results of my research at scientific events not only across Portugal but also in Germany, Spain and, soon, the UK.  
What is one of the most memorable things that has happened to you in the field?
I recall the finding of a particular artefact while participating in the Tappino valley survey project, in Italy. Part of a team of 6, we were fieldwalking an agricultural parcel, aligned and equidistant from each other. My side had advanced a little further than the other and we had to stop for a moment, waiting to realign with the rest of the group. I, nonetheless, continued to scour the soil that had recently been ploughed and then I saw, right in front of me, at the top of the plough, a flint arrowhead. Without moving, I told my colleagues that I had an arrowhead looking right at me. They did not believe it, they laughed and made fun of me, thinking I was joking. But there it was, an exquisitely crafted flint arrowhead. It was the first found within this project and the find of the season! 
How has the AIA contributed to your success/professional goals?
From a very early stage of my career as an archaeologist, I have looked up to the AIA as one of the most prestigious institutions in the world. As soon as possible I became a member and I am now deeply honoured to be a 2023 recipient of the Archaeology of Portugal Fellowship. This grant will allow me to promote important fieldwork that would otherwise be very difficult to undertake, as well as geochemical analysis. These activities will provide crucial data and, subsequently, a considerable leap forward in my doctoral research. Moreover, this fellowship is an excellent indicator and certainly improves my future professional prospects. 
---
Learn more about what Fellowship opportunities are available through the AIA or reach out to our Programs and Professional Services Coordinator, Kati Albert at kalbert@archaeological.org.