May 18, 2023
2023 AIA Fellowships Spotlight: John R. Coleman Traveling Fellowship
---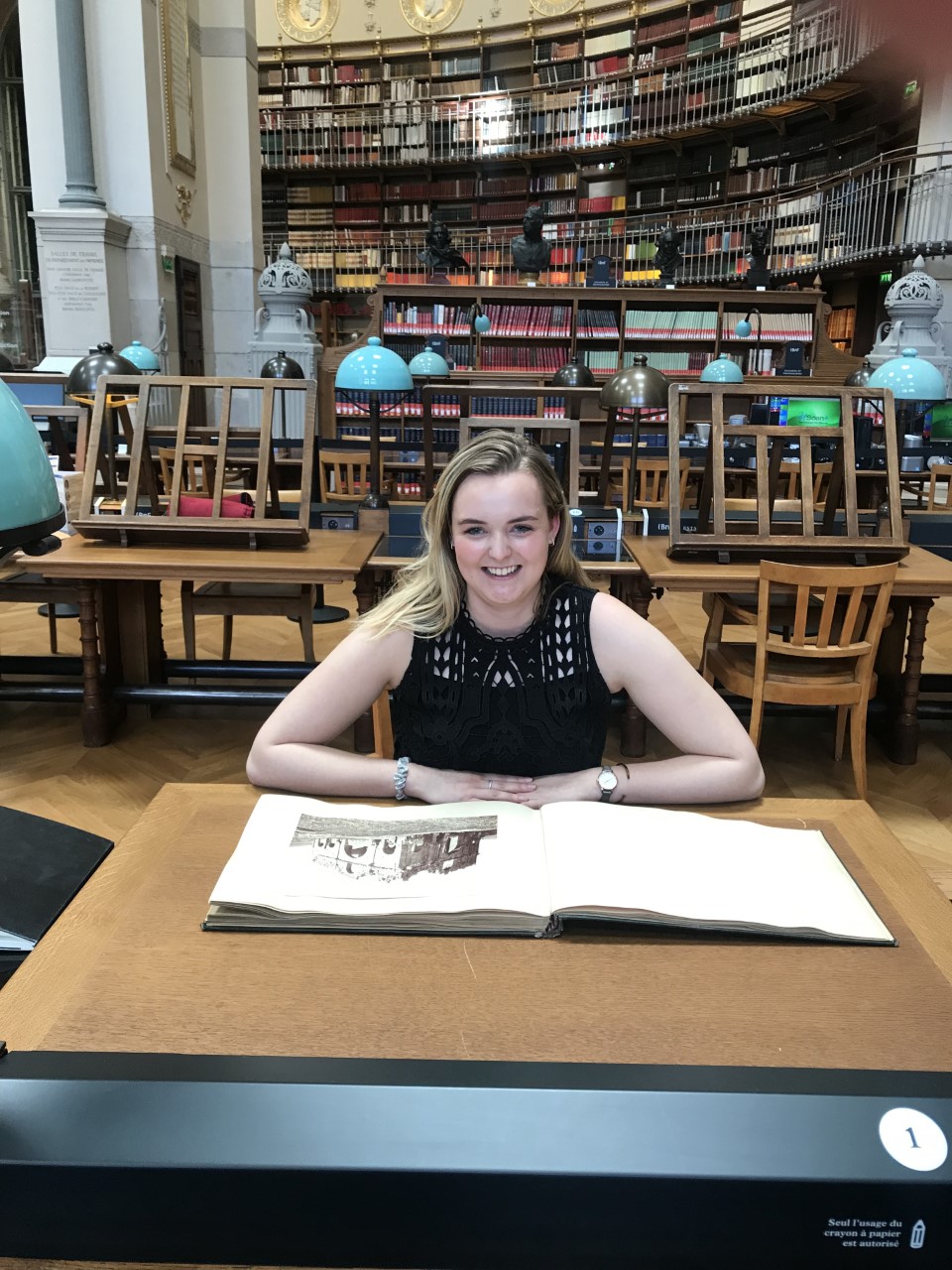 To celebrate our 2023 Fellowship recipients, we will be spotlighting each of our winners in news stories on the AIA website. We have reached out to our winners to learn about their projects and about their experiences in archaeology. We're excited for you to meet Taylor Carr-Howard, the John R. Coleman Traveling Fellowship winner for this year.
---
John R. Coleman Traveling Fellowship winner: Taylor Carr-Howard (she/her); The University of California, Los Angeles
What is your fellowship project about?
My project looks at the role photography plays in the history of colonial archaeology. I'm interested in the way early archaeological photographs functioned as a way of claiming Roman material in North Africa as French and Italian cultural heritage and how this continues to impact the way we study archaeological material from the region today. I'll use this fellowship to do archival research for my dissertation in Paris and Aix-en-Provence and then travel to Morocco and Tunisia to spend time at the archaeological sites depicted in these records.
How did you get your start in archaeology?
I was an art history major as an undergraduate, so I initially took Roman art and archaeology to fulfill a major requirement. I had no intention of taking more than the one class, though, as I was pretty confident that I wanted to go on to study modern and contemporary photography. But I loved the class and ended up taking several others. It wasn't until I had to pick a senior thesis project that I realized I wanted to shift my focus to Roman archaeology and began thinking seriously about pursuing it in graduate school. Now that I've been able to design a dissertation project that encompasses both of these interests I feel like I have the best of both worlds!
Where in the world has archaeology brought you (fieldwork, research, conference travel, etc.)?
So far, archaeology has brought me to France (for archival research) and Italy (for fieldwork). I'm excited to be able to travel to North Africa for the first time with the support of this fellowship!
What is one of the most memorable things that has happened to you in the field?
When I participated in the Marzuolo Archaeological Project in 2018, it was tradition for everyone on the project to bring the ugliest, garish, and most embarrassing Hawaiian shirt to wear every Friday of field season. It's hard to forget the sight of twenty-some archaeologists excavating in brightly colored Hawaiian shirts in the middle of rural Tuscany!
How has the AIA contributed to your success/professional goals?
Presenting my research at the 2022 Annual Meeting and now receiving the John R. Coleman Traveling Fellowship have both felt like major milestones in my career thus far. The John R. Coleman Traveling Fellowship gives me the opportunity to go to both Europe and North Africa for my dissertation research. This flexibility means that I will be able to consider all of the necessary material for my project and center the archaeological material and its reception locally, rather than presenting a primarily Eurocentric perspective.
---
Learn more about what Fellowship opportunities are available through the AIA or reach out to our Programs and Professional Services Coordinator, Kati Albert at kalbert@archaeological.org.