October 2, 2013
6 Photo Contest Winners in 2013
---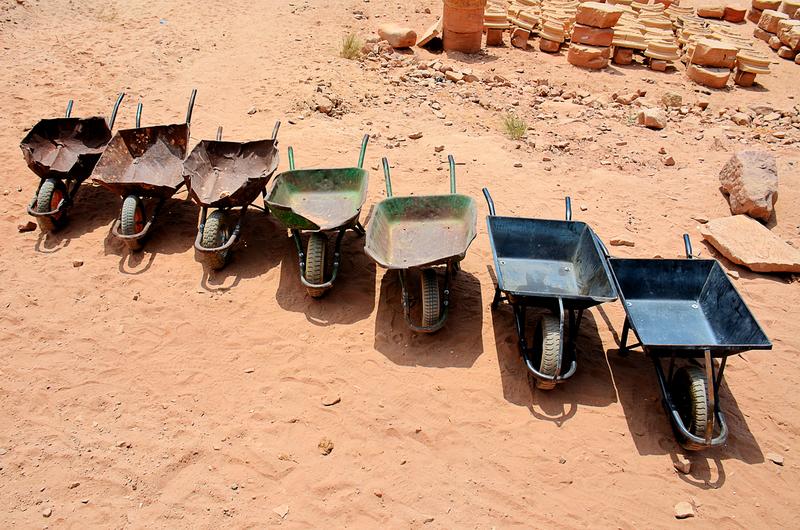 For the third annual AIA Photo Contest, nearly 150 archeologically-themed photos were submitted in the following categories: Monuments, Excavation, Field Life, Fun Finds, Tools of the Trade, and Archeological Landscapes. There were almost 20 countries documented and over 12,000 votes were cast over a week-long voting period. The winner of each category will receive a complimentary year's membership to the AIA and the top photos will be featured in the AIA's 2015 Calendar. Thank you to all of the participants for sharing their experiences and their amazing photographs!
WINNERS
Monuments
"Burmese woman doing conservation on 13th century Buddhist temple" (Old Bagan, Bagan, Mandalay, Myanmar) by Lisa Briggs
Excavation
"Sexy Surface" (Athenian Agora, Athens, Greece) by Chelsea Gardner
Field Life
"Looking Archaeological" (Agora Excavations, Athens, Greece) by Karin Christiaens
Fun Finds
"Desert Cat Nap" (Tel Be'er Sheva, Beersheba, Israel) by Anthony Hita
Tools of the Trade
"Evolution of the Carts" (The World Heritage Site of Petra, Wadi Musa, Jordan) by Ahmad Hasanat
Archaeological Landscapes
"ed-Deir" (Petra, Wadi Musa, Jordan) by Qais Tweissi
The 1st century CE monument int he World Heritage site of Petra that is known as ed-Deir ("The Monestary"), as seen in its landscape from Jebel Harun (3.35 km distance) on a dusty day. The dust in the air intensified the natural colors of the sandstone.