January 9, 2012
AIA 12th Annual Archaeology Fair a Success!
---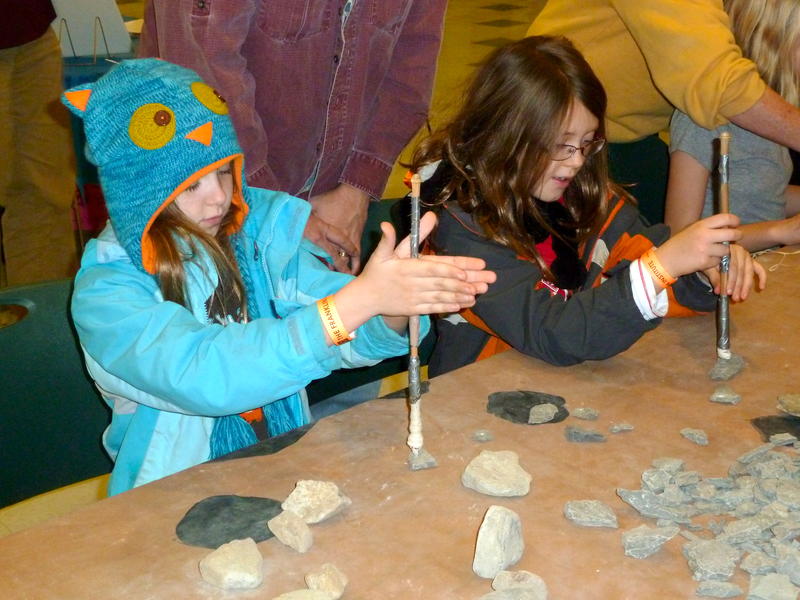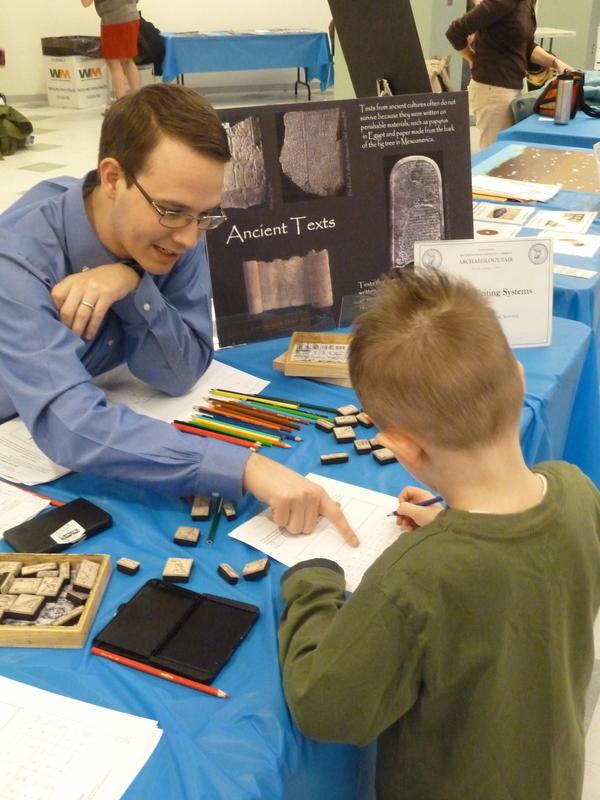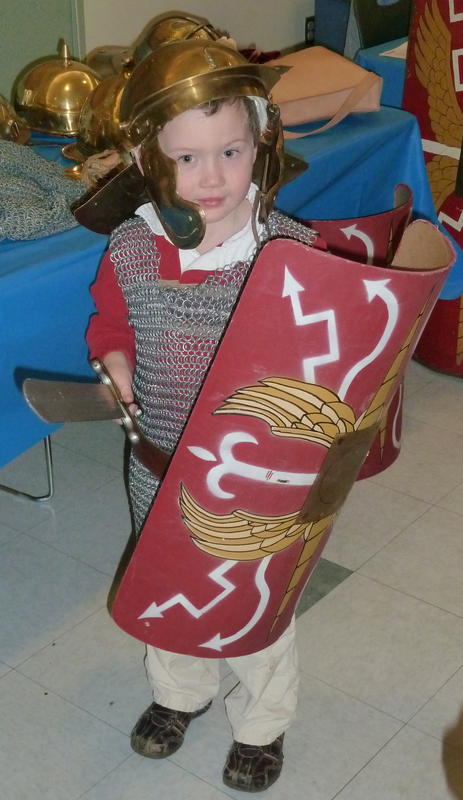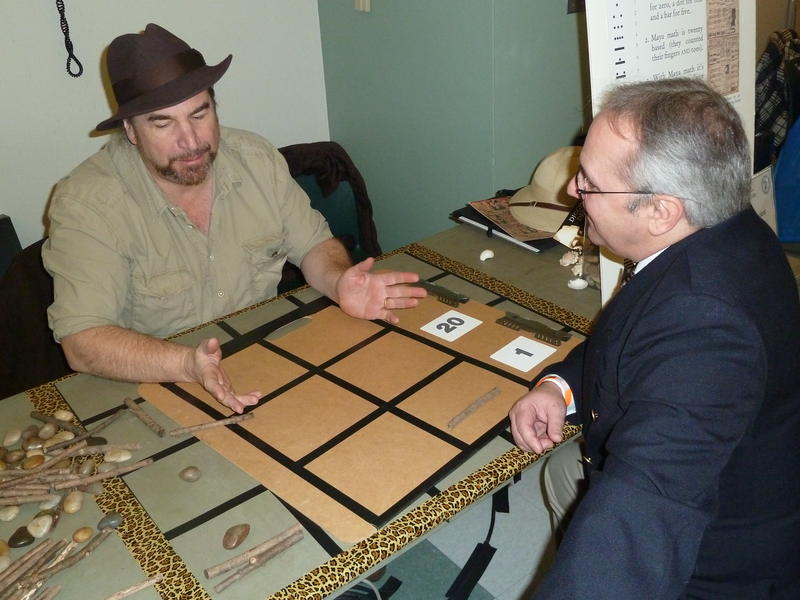 The Archaeological Institute of America is pleased to announce that its 12th Annual Archaeology Fair was a great success! The fair took place on Saturday, January 7th at the Franklin Institute in historic Philadelphia. Ten presenting organizations, several of which have participated in AIA fairs in previous years, joined the Institute to share the wonder of archaeology and the past with a crowd of 1000 attendees.
The fair provided a day of great fun for everyone, from kids and families to adults of all ages. Visitors learned about a number of different aspects of archaeology, covering topics such as ancient technology, cultures, and archaeological techniques. Attendees could make their own cord and stone pendant necklace, and then explore the artifacts uncovered at the site of an 18th century Philadelphian's home. Kids were encouraged to try on the armor and weapons of a Roman soldier and could also make their own pectoral necklace like the Egyptian pharaohs. This fair provided an excellent opportunity for archaeology enthusiasts to discover their inner Indiana Jones!
Presenters at this year's fair included: the AIA, Bucks County Community College, Franklin Pierce University Anthropology Club, Independence Park Institute, Legio III Cyrenaica, the Pennsylvania Archaeological Council, the Penn Museum, Society for Pennsylvania Archaeology, Society for Pennsylvania Archaeology-Chapter 21, and Jon & Pamela Voelkel, authors of the Jaguar Stones series.
The AIA would like to thank all the presenters, volunteers, and attendees for making this fair such a wonderful event!
The AIA would also like to thank the Southwest Texas Archaeological Society for co-sponsoring this event.