October 7, 2016
AIA and Hilton Worldwide Award Site Preservation Grant to Moroccan Site
---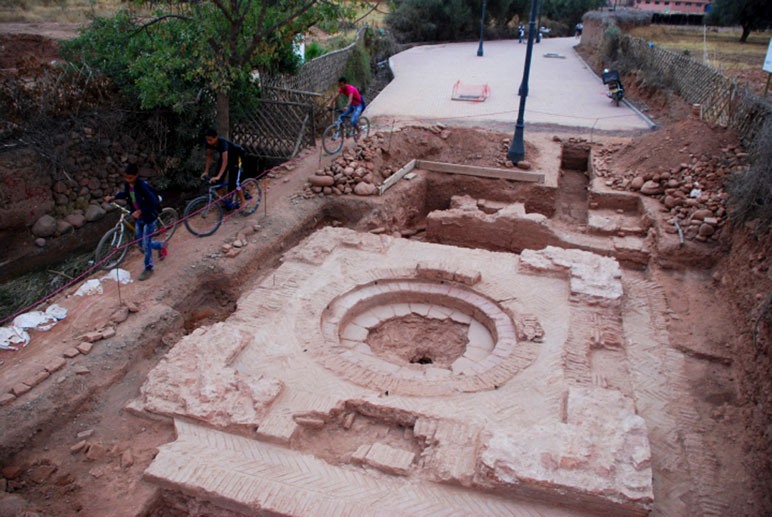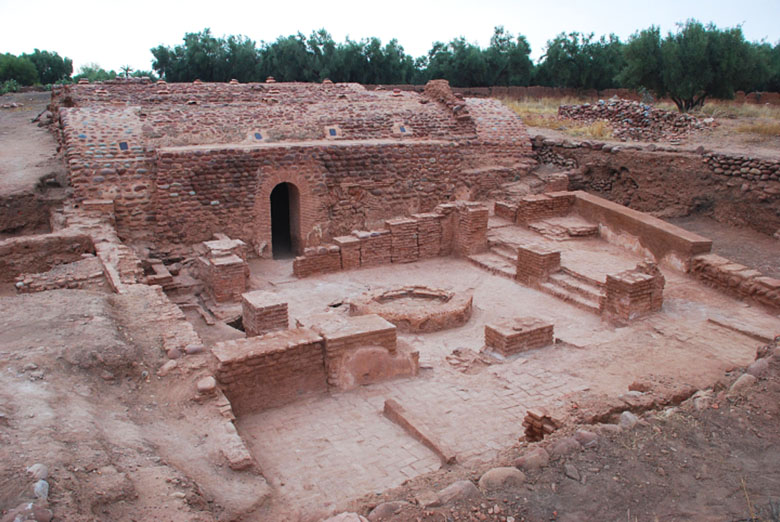 The Medieval site of Aghmat, located at the base of the High Atlas Mountains in the Ourika Valley, was the capital of the southern districts of Morocco and the center of Berber control of the region. The city was a key location for commercial, political, and religious exchange in the Middle Ages and despite the relocation of the capital to Marrakech in the eleventh century by the conquering Almoravids, Aghmat carried on as an important religious center and as a strategic link between the Sahara and the rest of Morocco.
For over ten years, Ronald Messier, Professor Emeritus at Middle Tennessee State University and Director of the Moroccan-American Project at Aghmat has been excavating four of the most important monuments in the central part of the city: the hammam (public bath), grand mosque, the adjoining ablution hall, and the royal palace. The excavations have elucidated Aghmat's historical trajectory from independent city-state, to imperial capital, to major commercial-religious center and its significance to the history and culture of Morocco and western Islam.
Unfortunately, the preservation of the brick and mortar monuments is threatened by water infiltration from heavy rainfall and occasional flooding and erosion. Although the most critical consolidation and partial reconstruction required to prevent the hammam and some of the brick walls and pillars in the palace from collapsing has been done, more conservation needs to take place. An AIA and Hilton Worldwide Site Preservation Grant will support a two-year program designed to repair the eroded mortar joints in the brick walls at the hammam, grand mosque, and palace, and partially reconstruct the walls. Eroding lime plaster covering the walls will be repaired and the plaster consolidated to avoid further erosion.  Drainage canals will be constructed to redirect water pooling within the sites to a nearby irrigation canal. Additional conservation at the hammam will repair the cracks in the vaults of the structure which will subsequently be treated with a waterproof sealant.
At the end of the two-year program, the site will officially open to the public. An open invitation to an inaugural open-house will be sent to all of the inhabitants of the village. Special invitations will be sent to local authorities, associations, and schools. As part of the AIA Site Preservation Grant, project members will create and install a series of twelve panels with photographs, diagrams, and text to tell the story of the place as well as the story of its discovery and preservation. Informative brochures will be prepared and distributed to visitors.
A portion of the AIA and Hilton Worldwide funds will also be used to continue a program that trains interns and graduate students from the University of Marrakech.
Related Projects:
---