November 12, 2012
AIA Announces 2013 Conservation and Heritage Management Award Recipient
---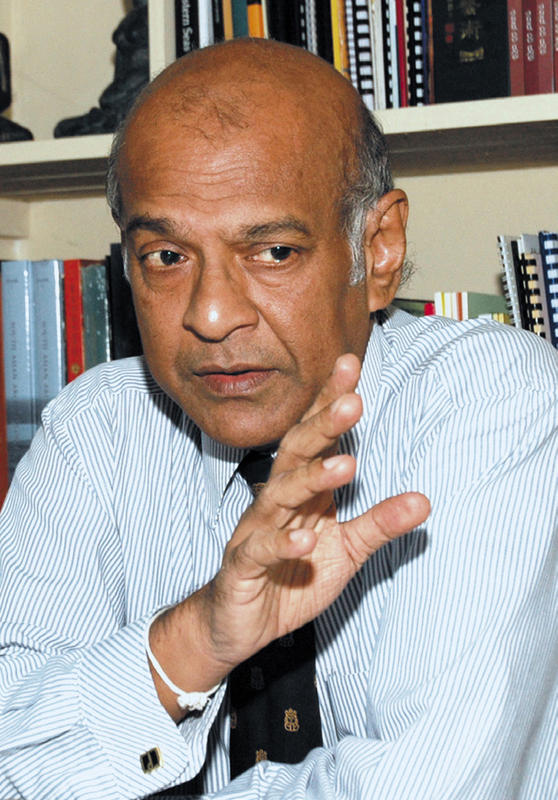 BOSTON—November 12, 2012—The Archaeological Institute of America (AIA) is pleased to announce that the 2013 recipient of the AIA Conservation and Heritage Management Award for excellence in the conservation of archaeological site and collections is Professor Sudharshan Seneviratne of the University of Peradeniya for this extensive conservation work in Sri Lanka. The Award will be presented to Professor Seneviratne at the AIA 114th Annual Meeting in Seattle, WA in January 2013.
Sudharshan Seneviratne is being recognized for his tireless efforts to protect and conserve the archaeological heritage of Sri Lanka and, as importantly, to present the shared cultural heritage of the people of Sri Lanka in a manner that respects and celebrates the cultural diversity of the island nation. As Archaeological Director of the Jetavana Project at Anuradhapura, Seneviratne worked on the conservation of the Jetavana Stupa and also reorganized the displays in the site museum to emphasize the multi-cultural, multi-religious, and commercial aspects of the site rather than simply its role as a Buddhist 'monastic city.'
In recent years Seneviratne has served as Senior Advisor (Culture) to the Ministry of Foreign Affairs (2004-2007) and as Director General of the Central Cultural Fund (2007-2010), the custodian organization for UNESCO World Heritage Sites in Sri Lanka. In that capacity he spearheaded the creation of new museums to showcase the cultural heritage of the Sri Lankan people, as well as the production of new heritage publications in all three national languages (Sinhala, Tamil, and English).
As Head of the Department of Archaeology at the University of Peradeniya, Seneviratne has been instrumental in training the next generation of South Asian archaeologists. Additionally, he has held visiting professorships at numerous institutions in the U.S. over the past 20 years. Seneviratne was named a Corresponding Member of the AIA in 2010.
About the Archaeological Institute of  America (AIA)
Founded in 1879, The Archaeological Institute of America (AIA) is North America's oldest and largest archaeological organization.  Today, the AIA has nearly 250,000 members belonging to 108 local societies in the United States, Canada, and overseas.  The organization promotes public interest in the cultures and civilizations of the past, supports archaeological research, fosters the sound professional practice of archaeology, and advocates for the preservation of the world's archaeological heritage.  The organization hosts archaeological fairs, lectures, and other events throughout North America; publishes Archaeology magazine and the American Journal of Archaeology; awards fellowships and honors; and leads global archaeological travel excursions. 
For more information and images please contact:                                                                             
Kelly Lindberg, Site Preservation Program Administrator—klindberg@aia.bu.edu
Meredith Langlitz, Senior Programs Coordinator— mlanglitz@archaeological.org
Ben Thomas, Director of Programs—bthomas@archaeological.org
Learn more about the Site Preservation Program.