October 23, 2009
AIA Debuts Site Preservation Activities at 3rd Annual AIA-MOS Archaeology Fair
---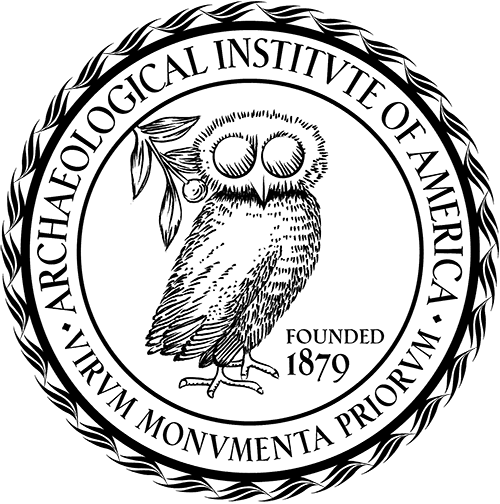 The AIA showcased exciting new site-preservation themed activities at the 3rd Annual AIA-Museum of Science Archaeology Fair. Young advocates for the protection of archaeological sites made bumper stickers sporting slogans such as, "Give a Hoot—Don't Loot," "Save Our Sites," "Landmarks, Not Landfills," and "This Place Matters." The bumper sticker station also included posters describing threats to site preservation including vandalism, war, tourism, development, and natural deterioration over time. Several hundred children eagerly joined our cause by creating a bumper sticker after seeing images of some of the damage that has already occurred at sites.
As a complement to the bumper sticker activity, the AIA also featured the importance of context. A large poster explained the terms "context" and "artifact," and provided child-friendly examples of objects in and out of context. After reviewing the poster with one of the AIA's volunteers or staff members, students easily grasped the concept of context and demonstrated their acquired knowledge through a stratigraphy game, where participants matched magnetic artifacts with the correct archaeological layer, as well as by interacting with a set of "Artifact-Context" cards. Using the cards, students found out first hand just how much information is lost when context is destroyed. The importance of context was illustrated with a series of large flashcards that demonstrated how archaeologists use context for interpretation by showing artifacts first without context and then in their find spots. When asked to guess the artifact's significance, most students were baffled by the artifacts out of context but quickly latched onto their uses as soon as the card was flipped and context was presented.
After the initial success on the East Coast, the AIA plans to use these activities to teach thousands more children about the importance of site preservation at the next archaeology fair. The 10th annual AIA Archaeology Fair will be held January 9-10, in conjunction with the 2010 Annual Meeting, at the Ocean Institute in Dana Point, California.