May 3, 2017
AIA-Greensboro Presents Archaeology in the Triad for All Ages
by Sophie Will
---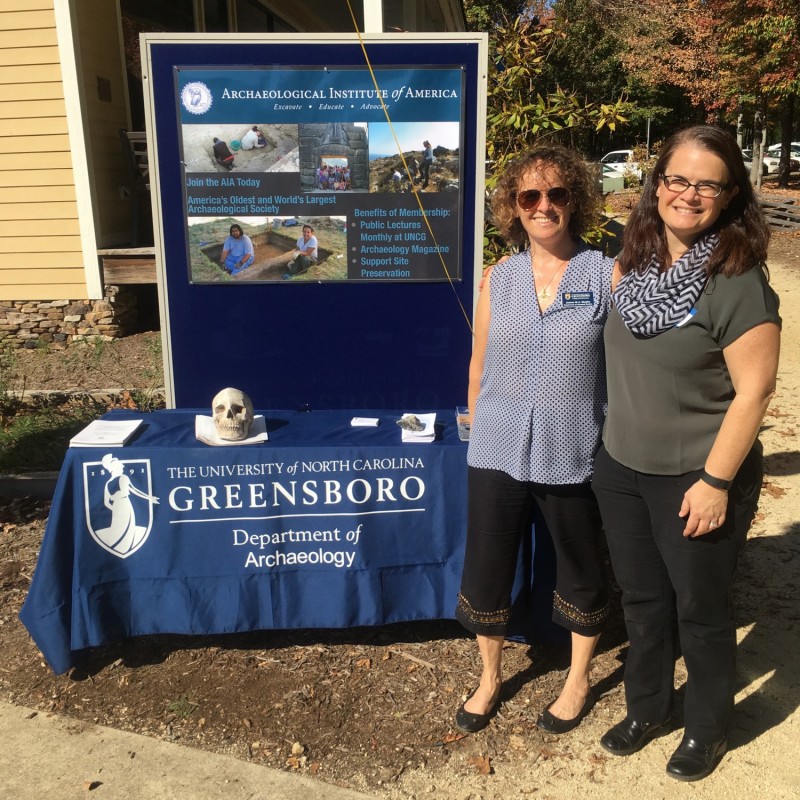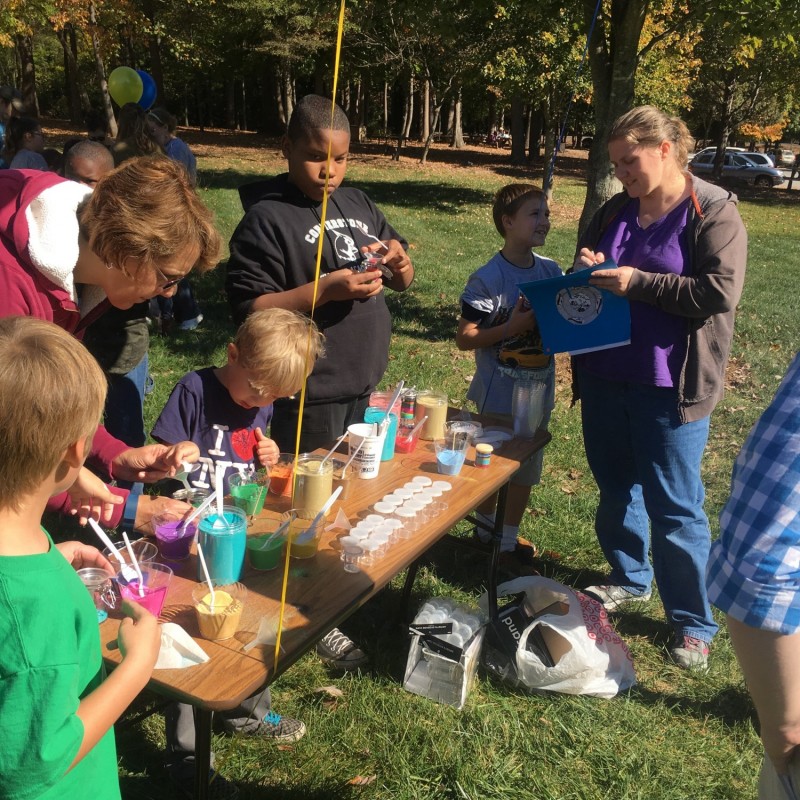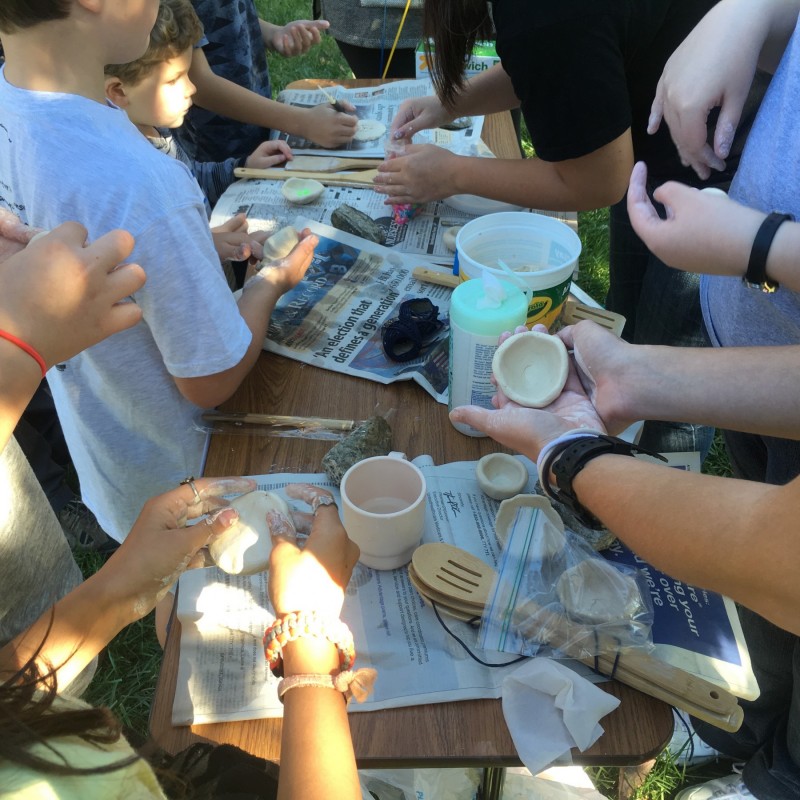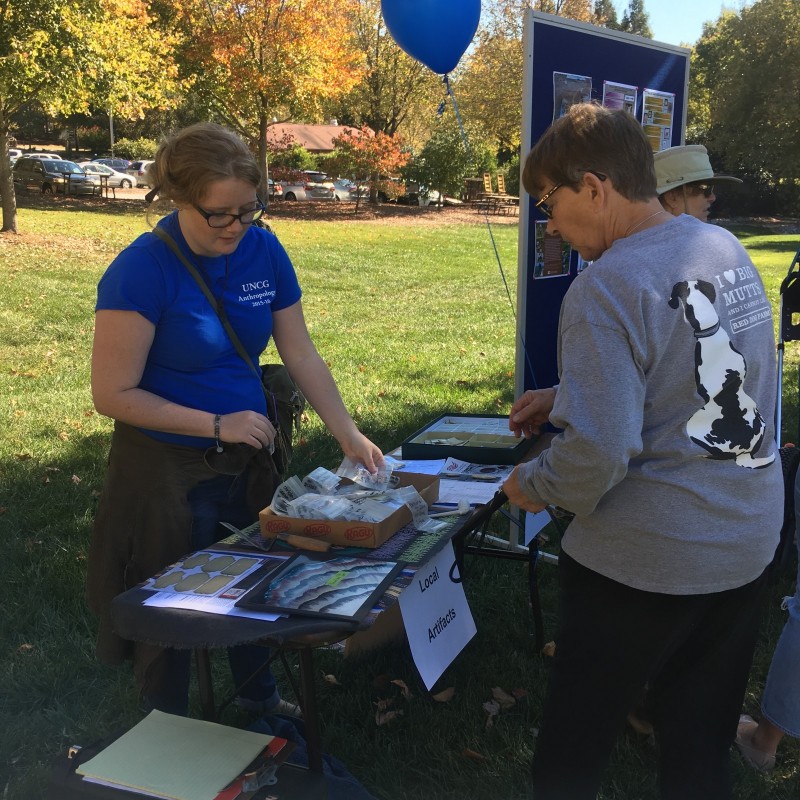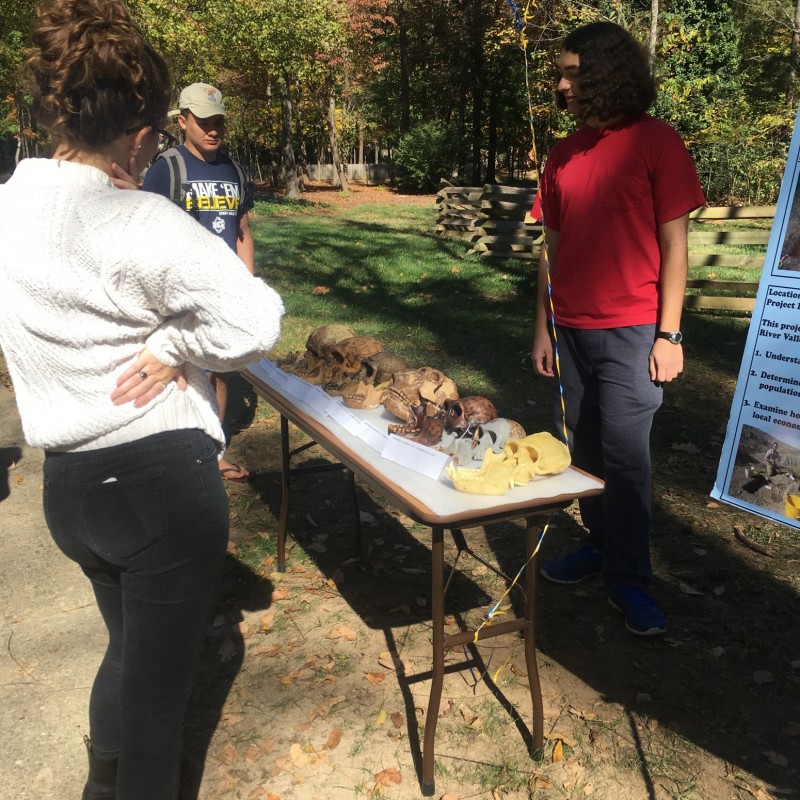 NORTH CAROLINA-The AIA-Greensboro Society held a lively event last November exploring Archaeology in the Triad at the David and Rachel Caldwell Historic Site in Greensboro, North Carolina.
About 100 people attended the presentations by the University of North Carolina at Greensboro faculty members on their work in Greece, Syria, Peru, Israel, Africa, and North Carolina.
There were also many activities for children including using sand art to create their own stratigraphy, coloring ancient artifacts, and making pots and figurines out of clay. Children also got the opportunity to hold and examine human fossil casts, learn about and use a Ground Penetrating Radar machine, and sort through historic artifacts from local projects in North Carolina.
Attendees expressed that they liked the presentations as well as the hands-on activities and food. Both the attendees and presenting archaeologists enjoyed talking about their archaeological work.
The event was organized with collaboration with the University of North Carolina at Greensboro's Archaeology Program and Classical Studies Department, as well as the Greensboro Historical Museum and the Caldwell Museum. As part of the event, attendees were also able to explore the Caldwell Museum.
This event was made possible by the AIA Society Outreach Grant.                                                                           
The AIA-Greensboro Society expressed that they would like to expand the event next year and eventually make it an annual event.
"We had a great turn out and loved sharing the joy, wonder, and cultural value of archaeology with our greater community," wrote AIA-Greensboro Society President Joanne Murphy.
The AIA Society Outreach Grant is designed to encourage our Societies to plan and implement outreach activities in their local communities. The financial assistance given by the grant has allowed Societies to host a myriad of outreach events, including: organizing Archaeology Fairs, creating educational materials for schools, hosting service learning projects, holding forums on current archaeological issues, doing experimental archaeology projects, and more. Each project shows the diversity of archaeology and the varied interests of our Societies and their programs aimed at addressing many audiences, age groups, and interest levels.  Donate now to provide critical support for future events.