October 6, 2011
AIA in the Field: A Symposium in Celebration of Archaeology Day at Boston University
---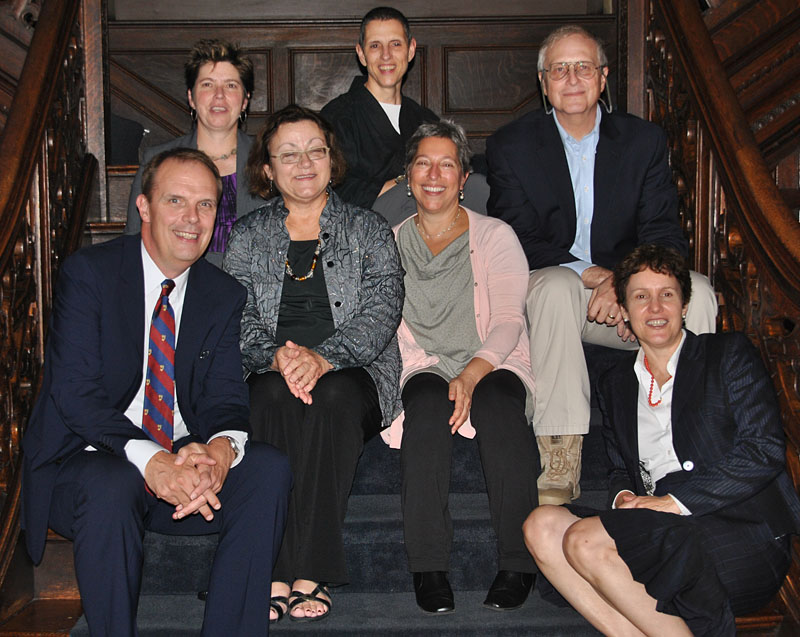 Boston University has graciously hosted the National Headquarters of the Archaeological Institute of America for more than 20 years.
In acknowledgment of this long-standing relationship, and the two organizations' shared interest in archaeology, the Archaeological Institute of America and the Department of Archaeology at Boston University presented "The Archaeological Institute of America in the Field: A Symposium in Celebration of Archaeology Day at Boston University" on Saturday, October 1.
Held at Boston University, the event was expertly moderated by Andrea Berlin, James R. Wiseman Chair in Classical Archaeology; Professor of Archaeology; Director of Graduate Studies, at Boston University. Dr. Berlin's areas of interest include Archaeology and History of the Achaemenid, Hellenistic, and Roman East, Ceramic Studies; Second-Temple Judaism; and Archaeology of Israel.
Outstanding presentations by AIA Academic Trustees highlighted the variety and depth of their ongoing research interests:
Susan Alcock, Director of Joukowsky Institute for Archaeology and the Ancient World; Joukowsky Family Professor in Archaeology, Brown University
Sue Alcock is a classical archaeologist, with interests in the material culture of the eastern Mediterranean and western Asia, particularly in Hellenistic and Roman times. She has been involved with fieldwork in Greece and Armenia, and she is now directing the Brown University Petra Archaeological Project (BUPAP), exploring numerous aspects of the urban site and rural hinterland of Petra in southern Jordan. The title of her talk at the Symposium was "The AIA in the Field: A Promo from Petra."
Carla M. Antonaccio, Professor of Archaeology, Duke University
Carla M. Antonaccio, who currently chairs the Department of Classical Studies at Duke, presented a summary of her work at Morgantina. A field archaeologist whose research has focused on the Late Bronze, Iron Age and later phases in the Aegean and Mediterranean, she has devoted almost every summer over the past 20 years to excavations at Morgantina in Sicily, where, with Malcolm Bell III of the University of Virginia, she is project co-director.
Shelley Wachsmann, Meadows Professor of Biblical Archaeology, Nautical Archaeology Program, Texas A&M
Shelley Wachsmann spoke about "The Panathenaic Ships: The Iconographic Evidence" at the symposium. He served as the Inspector of Underwater Antiquities for the Israel Department of Antiquities and Museums from 1976 to 1989, during which time he was directly responsible for the nautical heritage of Israel. Professor Wachsmann has published four books and more than 60 articles on the results of his field research and on other archaeological topics. He was recently awarded a $7,500 subvention grant from the AIA for the publication of his book, The Gurob Ship-Cart and Its Mediterranean Context, to be published by Texas A&M University Press in 2012.