May 5, 2017
AIA-Jacksonville Develops Series of Multi-Media Presentations
by Sophie Will
---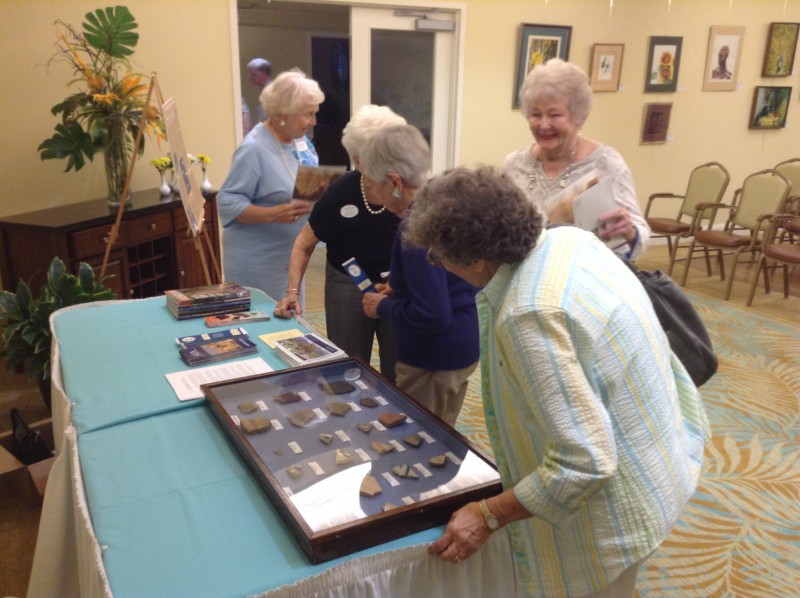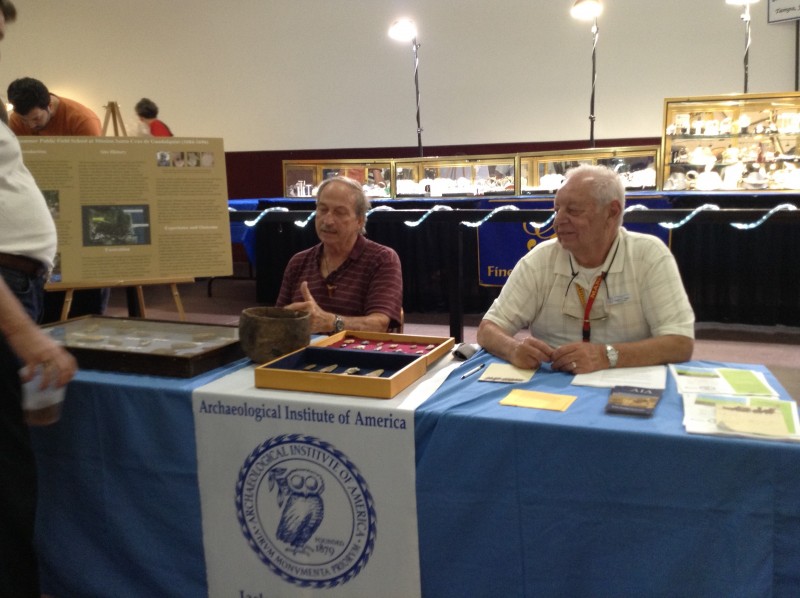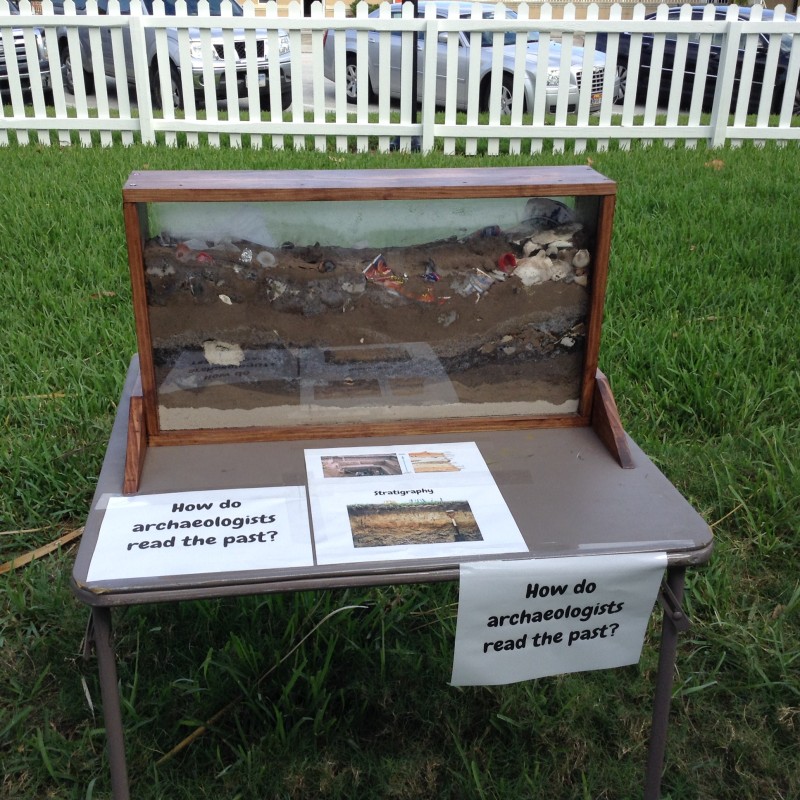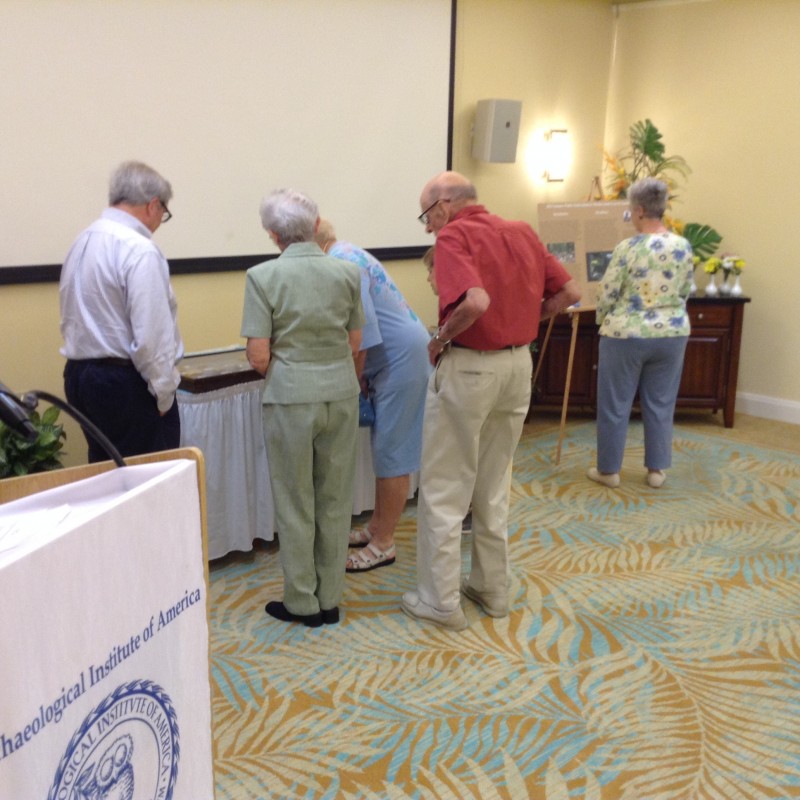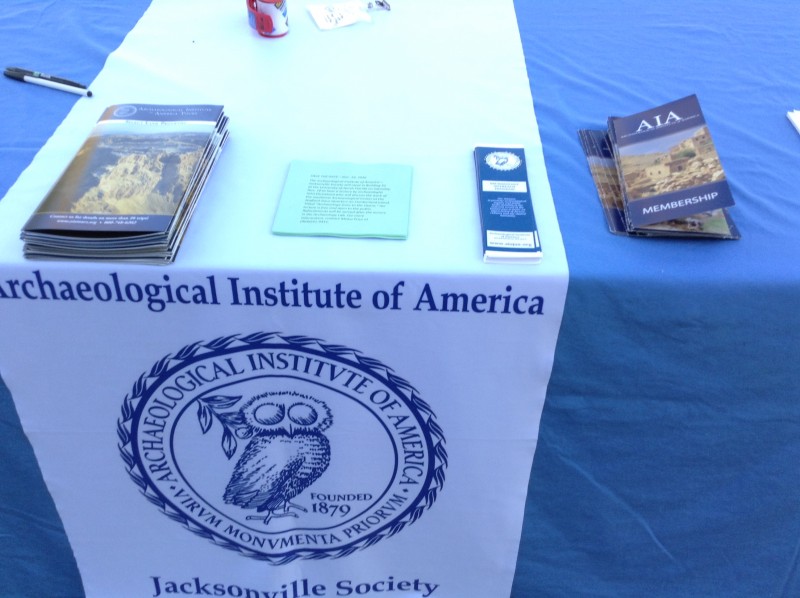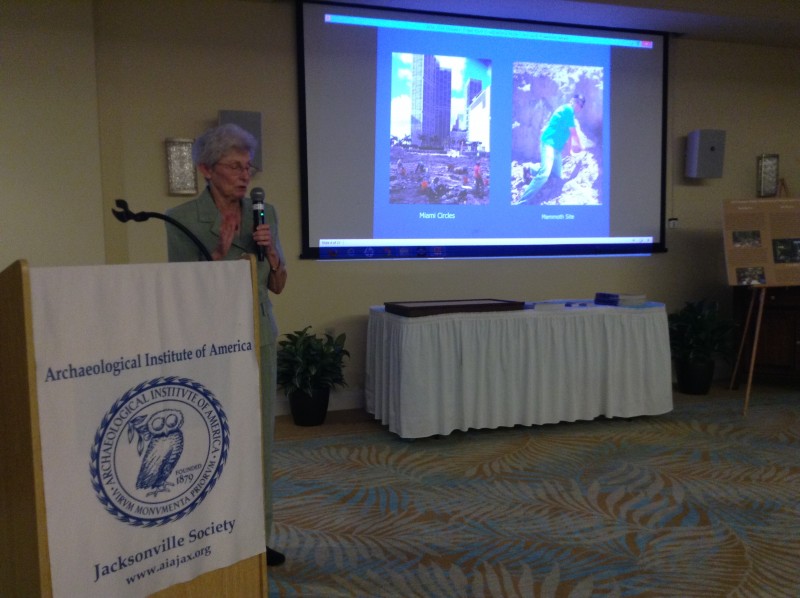 FLORIDA-The AIA-Jacksonville Society is developing a series of presentations about their society using multi-media materials across the city of Jacksonville.
The series has been presented four times already, with plans for it to continue traveling around the city. The Society is particularly targeting the interested retirement community and educational programs in Jacksonville.
"We expect that spreading the knowledge of our organization via these presentations will generate greater attendance at our lectures and at our International Archaeology Day fairs as well as an increase in membership," the AIA-Jacksonville Society wrote.
The different venues so far include the presentation at the Jacksonville Gem and Mineral Show in September, as well as presentations at both the Active and Retired Federal Employees Association and the Cypress Village Continuing Care Retirement Community in April. The Society also held a presentation on International Archaeology Day 2016. About 225 people total so far have attended the series.
The presentation starts with a slide show about the lecture program of the AIA with examples of local lectures. Photos from the Society's 2015 public field school, IAD fairs, and membership tours are also included before taking questions.
On display is a poster showing the aforementioned 2015 archaeological field school, as well as prehistoric and historic artifacts on loan from the University of Northern Florida. 
"Enthusiasm is contagious, and our presenters are very enthusiastic about showing the joys of archaeological inquiry," the Society reported.
This portable multi-media presentation is made possible by the AIA's Society Outreach Grant. The grant has aided the AIA-Jacksonville Society in developing these presentations, including materials and the building of a simulated "wall." AIA materials are also provided for attendees, including brochures, local programs, and the AIA's ARCHAEOLOGY magazine.
The next presentation is May 12, 2017 at the Neptune Beach Library in Jacksonville.
The AIA Society Outreach Grant is designed to encourage our Societies to plan and implement outreach activities in their local communities. The financial assistance given by the grant has allowed Societies to host a myriad of outreach events, including: organizing Archaeology Fairs, creating educational materials for schools, hosting service learning projects, holding forums on current archaeological issues, doing experimental archaeology projects, and more. Each project shows the diversity of archaeology and the varied interests of our Societies and their programs aimed at addressing many audiences, age groups, and interest levels.  Donate now to provide critical support for future events.