October 24, 2012
AIA Kress Lecturer Named Austrian Scientist of the Year
---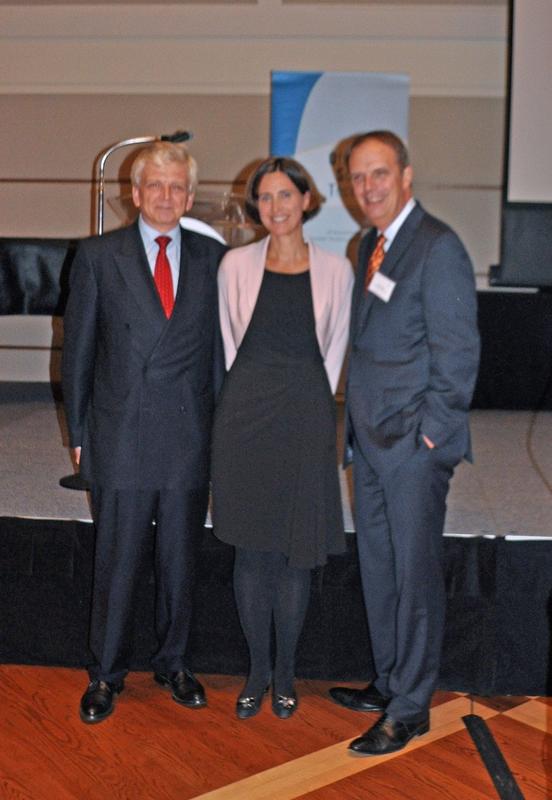 Dr. Sabine Ladstätter is the director of the Austrian Archaeological Institute, excavation director at the Ephesus in Turkey, and this year's AIA Kress Lecturer. Now Dr. Ladstätter adds another honorific – Austrian Scientist of the Year.
The Office of Science and Technology at the Austrian Embassy in Washington, D.C. organized a public lecture and reception to celebrate Dr. Ladstätter's achievement on October 15, when she spoke about her work at Ephesus and the challenges she faces. Among those challenges are coordinating the activities of her 217 archaeological staffers amidst 2.3 million annual visitors at one of the world's best known archaeological sites. Among the speakers lauding Dr. Ladstätter's achievement were Dr. Hans Peter Manz, the Austrian Ambassador, Philipp Marxgut of the Office of Science and Technology, and AIA CEO Peter Herdrich.
Dr. Ladstätter is in the midst of the first leg of her Kress Lecture tour, on which she will speak at thirteen AIA Local Societies, including at Central Missouri, Toledo and Springfield, Ohio this month. She will continue the tour in the Spring, when she will also be in residence at the University of Michigan. View the entire remaining Kress Lecture schedule here.
The Archaeological Institute of America is deeply indebted to the Samuel H. Kress Foundation, which has supported the Kress Lectureship since 1984. Kress Lecturers are scholars based outside of North America whose work is, or deserves to be, internationally known, and who share his or her knowledge with U.S. and Canadian scholarly communities and the public. Over the years, tens of thousands of enthusiastic archaeology supporters have benefitted from attending AIA Kress Lectures.